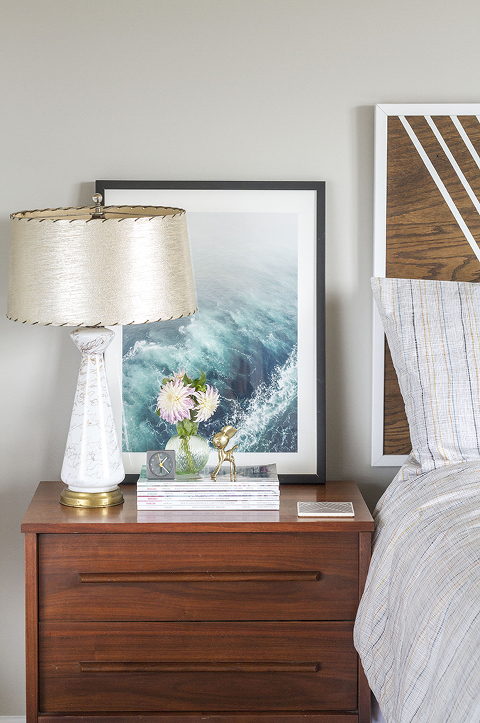 I'm back with another installment in this year's 10-minute blogger hop, as started by Laura of Finding Home Farms. If you're just joining us, the last Wednesday of every month is set aside for our mini group of creatives to think critically of a single 10-minute time span. So far, we're covered a quick DIY project and swift organization ideas, and this month we're focusing on décor. How can you decorate a space in your home in under 10 minutes? It's actually pretty easy if you just learn to shop your home. Below, I'm giving you the breakdown on how to decorate a nightstand in just 10 measly little minutes!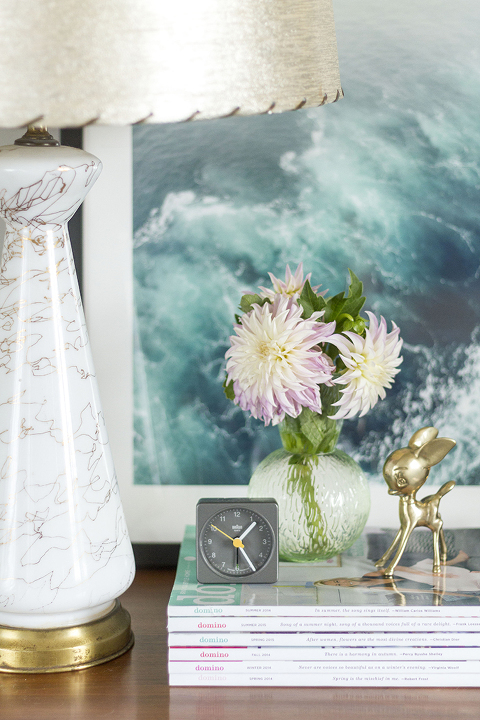 It all starts with a few key elements. These items—which I've listed for you a few scrolls down—instantly turn your nightstand into a highly functional pre- and post-bed command center. And (happily) they add to the design of the tabletop itself, too. The best part of this unofficial formula is that most of these items can be sourced from around your house. I love switching things up in our own home when it comes to tabletop décor, I also cut my plastic color swatches really well and can make almost any shape and size, so just play around with things until the combination feels appropriately fresh and on point.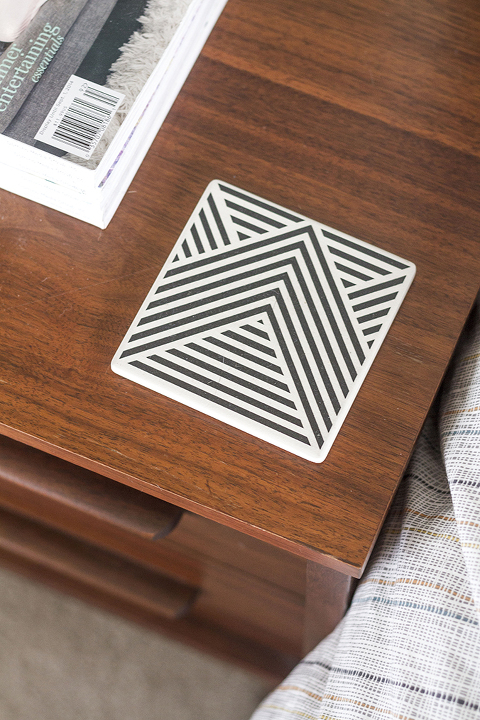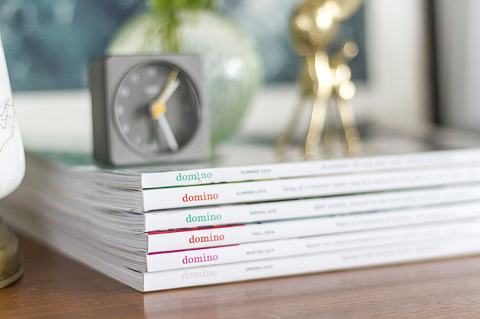 Seven Elements Of a Decorated Nightstand:
A table lamp to add height and ambiance
Stacked reading materials to pass the time
Something natural to soften the overall look
Something quirky just for fun
A clock to keep you on schedule
A coaster for your nighttime water glass or morning cup of Joe
Leaning artwork to give the vignette a pretty backdrop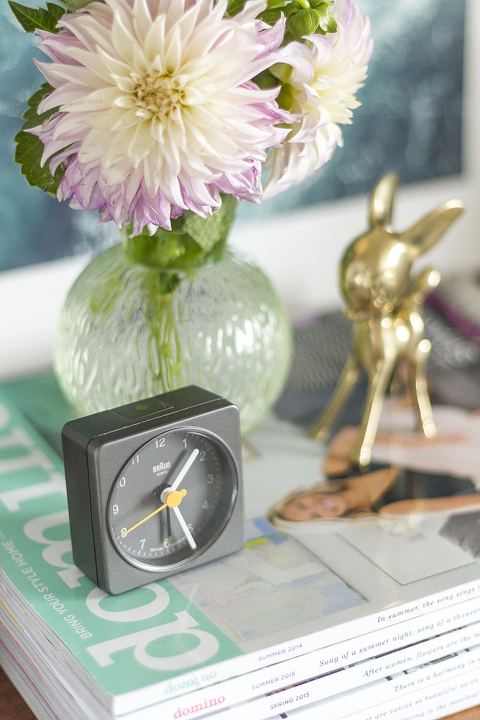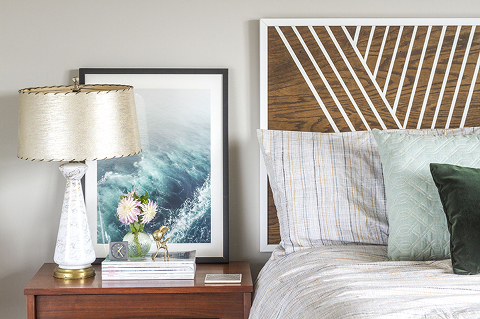 It took me just 10 minutes to throw this look together using pieces that I had lying around the house, and the fresh vibe is something I adore waking up to everyday. We also recently updated the paint color, bedding and curtains to try to neutralize the look of our once-dark master bedroom to the benefit of potential buyers, and I couldn't be more pleased with the update. I'm all about a calm, soothing color palette these days, so this new look is a welcome change to my routine. Stay tuned for the full reveal next week, and in the meantime click the links below to visit the other seven bloggers in the 10-minute tour.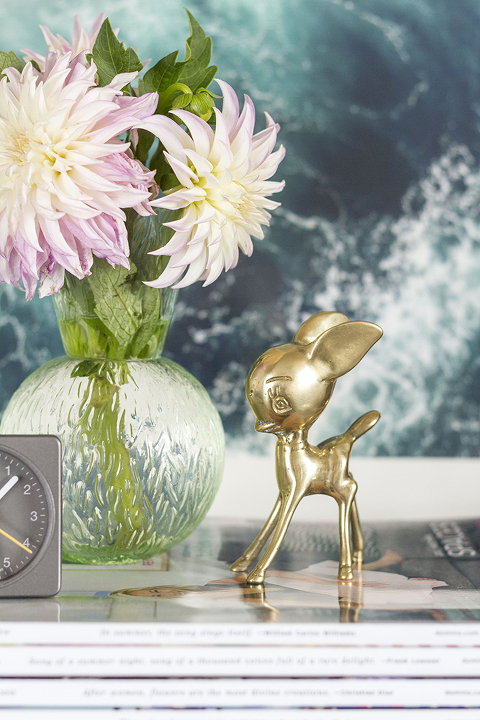 CLICK THE LINKS BELOW TO SEE WHAT
EVERYONE ELSE CAME UP WITH THIS MONTH!