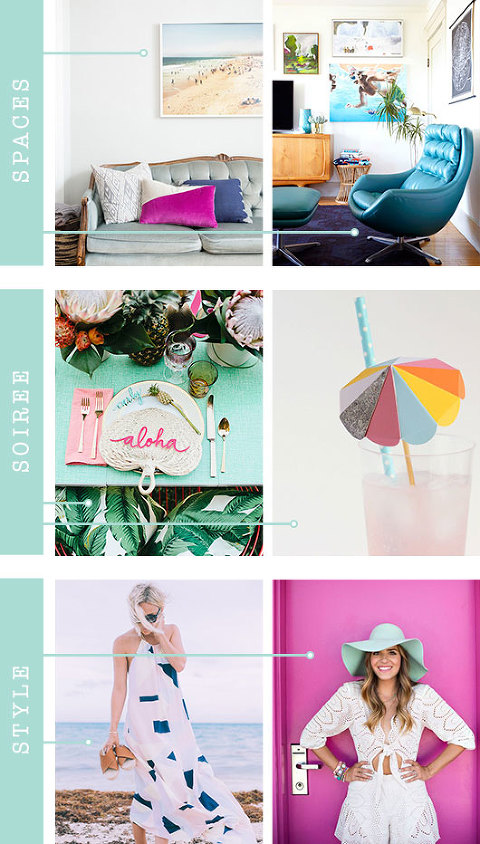 Spaces: Lark & Linen | Style By Emily Henderson
Soirée: 100 Layer Cake | A Subtle Revelry
Style: Damsel In Dior | Style Me Pretty + Gal Meets Glam
One of my favorite things about our family tradition of going to the beach in the beginning of the season is that we usually get to hit the sand way before anyone else does. I get a jumpstart on my tan and have the opportunity to deeply breathe that blissful sea salted air right at the start of summer. But there's, of course, a drawback to this tradition, too. Mainly, the fact that when I get home from the coast, all of my friends start jet setting off to the tropics, and scrolling through my Instagram feed ends up leaving me pea-green with envy.
So, ultimately, I do what any other starved-for-the-sea gal would do: I turn to Pinterest to feed my need. Above you'll find just a few of the beachy photos, projects and spaces that are keeping me inspired here in mountainous central Virginia. And to all of you headed to the ocean this week…pack me in your suitcase, wouldja?
Get more inspiration on Pinterest