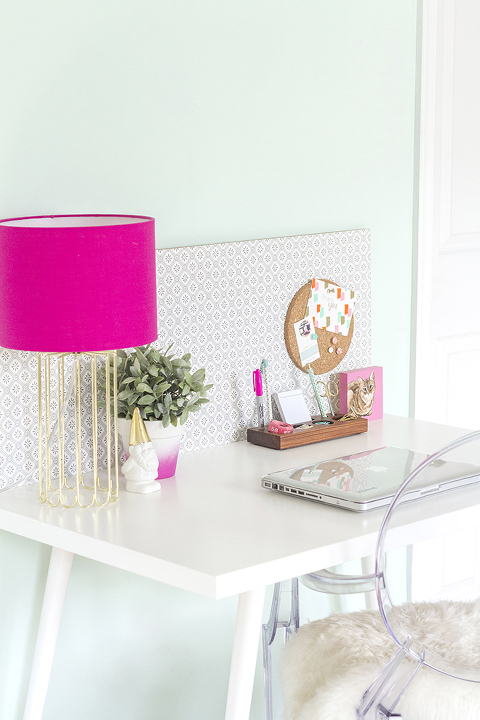 This post is brought to you as part of #dgdofficeweek, a five-day extravaganza of office-themed content in honor of back-to-school season. Check back all week for ideas on organization, office DIYs, and advice for how to make the most of your continued creative education!
In case you didn't know, the closest Ikea to our house is exactly three long, tiring hours away in Charlotte, North Caroline. Because of this, each trip to the store becomes something of an event, in which road trip music is selected well in advance, lunch plans are put into place, and detailed lists are compiled, down to the exact quantity and color.
My latest excuse for an Ikea visit coincided with my attendance at Bloom the workshop in Charlotte just last month. I drove directly from our house in Virginia to the workshop held at Sugar Creek Brewing Co., and then from there, after dinner and drinks with the girls who hosted the event, I went straight to my hotel to recharge. The next day, I was up with the sun to prepare for my solo Ikea adventure.
I had never been to the store without a friend or my hubby, so I was definitely in for an eye-opening experience, but I survived and am here to tell the tale of my most exciting splurge (and eventual project) from the day: a DIY mid-century style Ikea desk hack.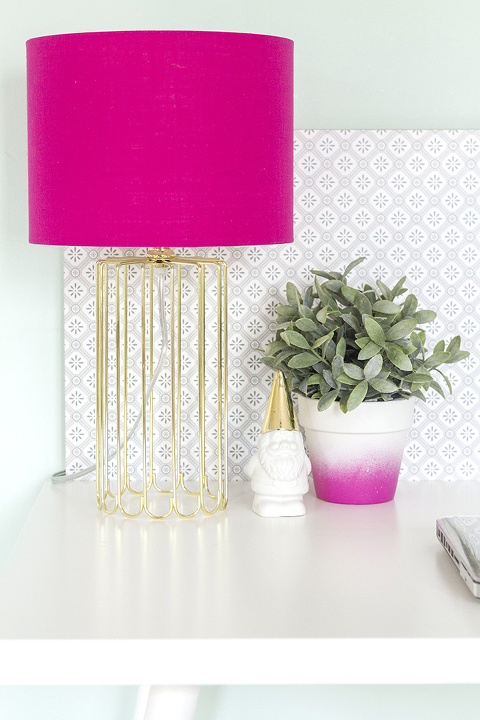 The idea was to create a retro desk shape using Ikea basics, all for less than $50. I started by grabbing an $9 white tabletop and a $1 repeating patterned backer board from the As-Is section. Then, I got everything home and added corner braces for the backer board to sit on, and a set of round tapered table legs from The Home Depot. One afternoon's worth of drilling and hardware-turning later, the desk was complete and ready for its closeup.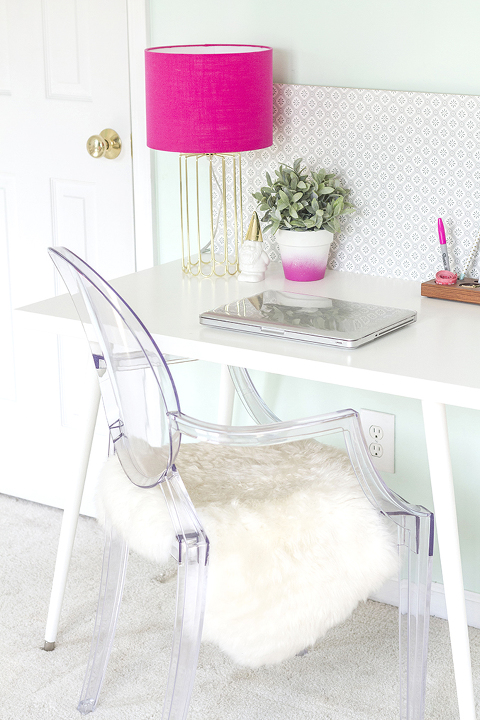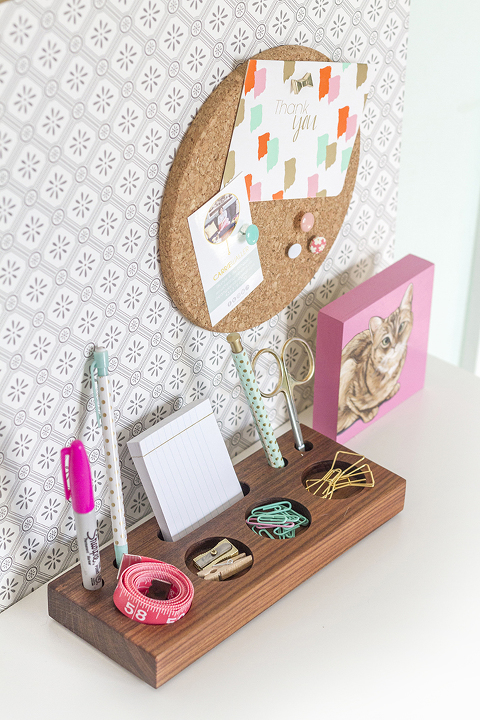 For more photos and the step-by-step guide to assembling your own mid-century inspired Ikea desk, click through to eHow now! And stay tuned tomorrow as #dgdofficeweek continues with a set of DIY embellished pencils fit for your chic desktop display.