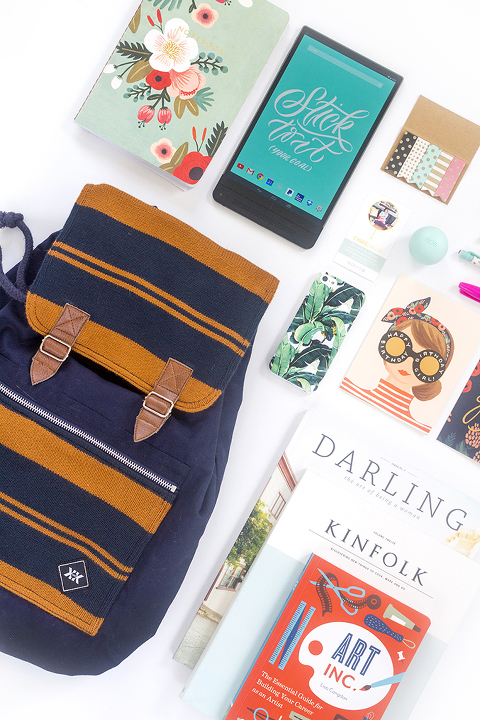 Welcome to #dgdofficeweek! For the next five days, I'll be sharing back-to-school themed projects and ideas meant to inspire you as you head back to campus—or for those of you looking for a little post-grad pick-me-up. So, grab your to-list and make sure that you don't miss a day, because it all starts right now!
Today, I'm diving down deep into my grown up book bag. I'm more than a little excited that this traditional accessory has reemerged as a trend amongst students and working adults. I just recently snagged this navy/orange beauty for myself care of Krochet Kids Intl. The team behind this non-profit apparel brand—whose ultimate goal is to empower women in developing nations and to celebrate the people behind our products—has really put care into the design of their collections, and this bag doesn't disappoint. It's super roomy and fits all of the odds and ends I need while working on-the-go outside of my studio office.
Below, you'll find a breakdown of everything that I make sure to pack in my Brooklyn book bag whenever I decide to give myself an afternoon away from the comforts of home.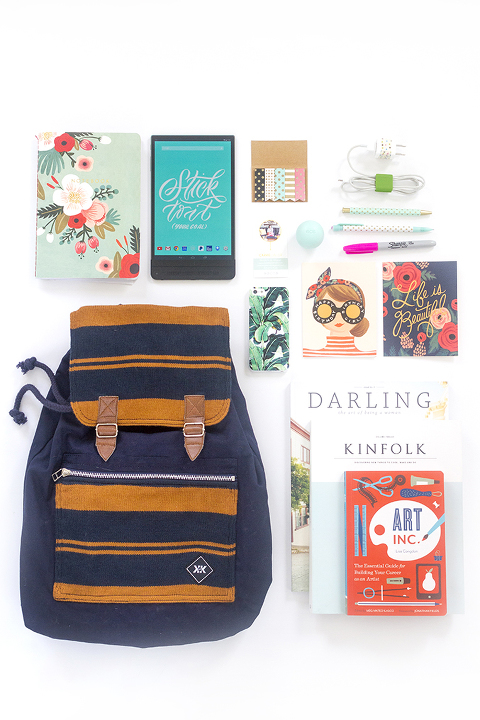 What's In My Grown Up Book Bag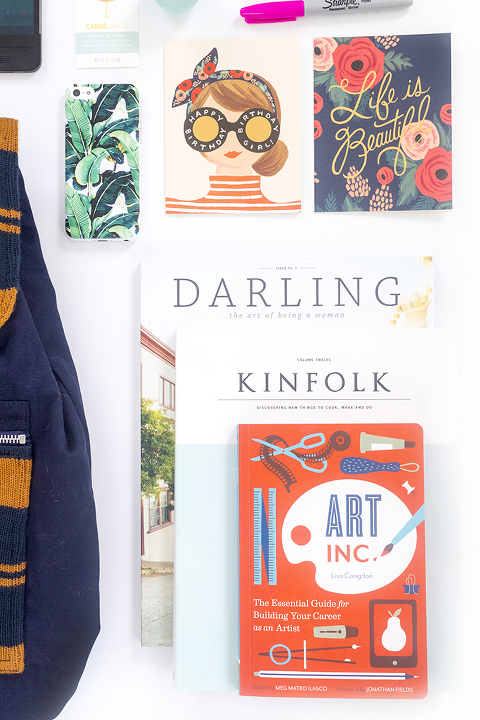 What's in YOUR grown up book bag? Are you reading any great books? I'm on the hunt for more business books to add to my list, so I'd love your recommendations. Stay tuned tomorrow as #dgdofficeweek powers onward with a simple Ikea desk hack inspired by those mid-century lines I (and many of you!) love.