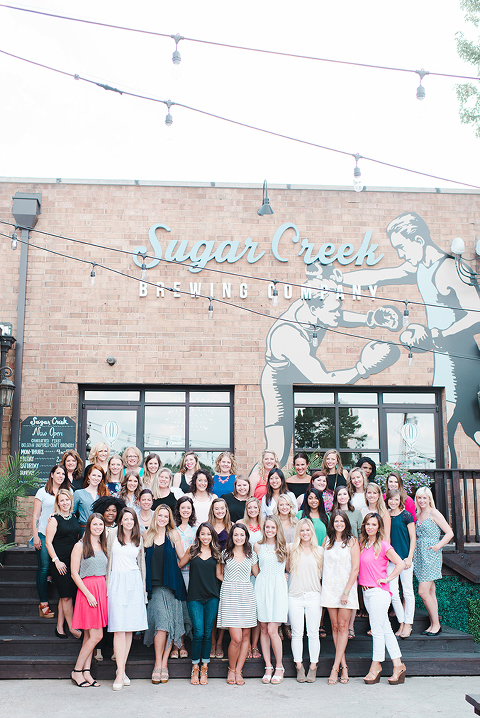 This post is brought to you as part of #dgdofficeweek, a five-day extravaganza of office-themed content in honor of back-to-school season. Even though we've reached the end of the week, feel free to click back through for ideas on creative organization and office DIYs. Now onto the last post in the series, featuring advice for how to make the most of your continued education!
Back at the end of July, I had the pleasure of attending Bloom The Workshop in Charlotte, North Carolina. I went as a representative of my own blog as well as for Glitter Guide, and had a blast connecting with Michaela, Lauren, Andrea, Alyssa, Summer, Melinda, and Kathryn—the incredible women who made the event happen. As a working blogger and editor, I've found that in-person workshops and networking is absolutely imperative to my inspiration and creativity. Without this type of continued education, I end up feeling isolated and my ideas tend to circle back on themselves. That said, I come home from workshops feeling energized and ready to think way outside the box, and ultimately, I land on some of my best concepts and project ideas.
So, today, I invited the women of Bloom, and those who contributed their expertise to the event, to Dream Green DIY to share their tips and advice for how to maximize your creative continued education as we head into the fall and winter season. Whether you're a DIY blogger looking to jump start your ideation, or you're heading back to class for a new semester, these words of workshop wisdom (and beyond!) will get you in the right frame of mind to soak up every nugget and networking opportunity that comes your way. I kick things off below!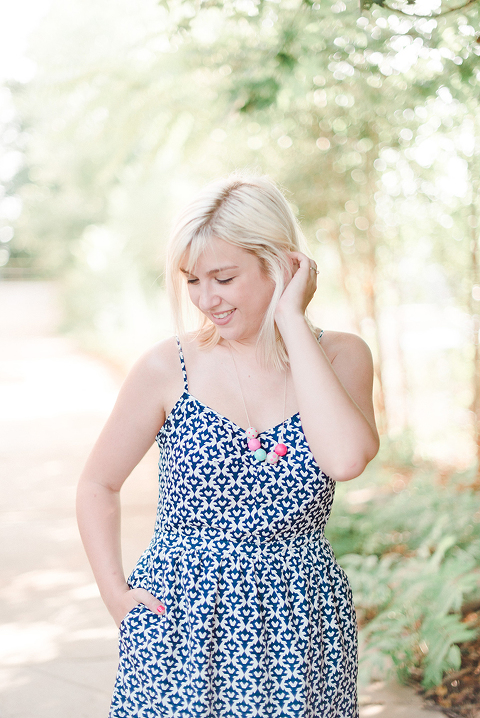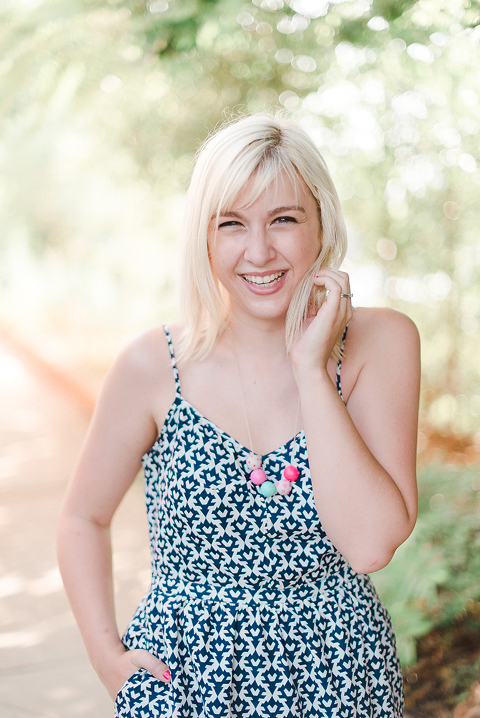 My Advice To You
Although I don't have an official methodology for my workshop attendance, I tend to make it a point to go to at least two in-person events a year. Since these often require a travel investment on my part, I usually only make it happen a couple of times, but the value of what I take away from each event lasts me all throughout those surrounding 12 months. Boom The Workshop was a great experience in that it allowed me to connect with women that I had met online, but never face to face. For me, that's the most important aspect of taking a workshop course—having the chance to put a face to a name and to chat about life as a freelancer outside of an email inbox. Because I work from home, the opportunity to get out and meet up with fellow creatives is priceless. I'm counting down the days until my next in-person workshop, The Hello Sessions, in Portland this October.
Ultimately, the social aspects of workshops are, to me, just as important as the information being taught. Online courses, on the other hand, have really helped me hone in on a skill that I might be lacking. I take between 3-4 of these types of digital classes a year.
My last piece of continued ed. advice? Consider giving your own course! Sometimes the best way to brush up on your talents and expertise is to put yourself out there and actually host a workshop. Repetition is known to engrain information, so try teaching one of your many skills to a group or individual and you may be surprised to learn how much you already know.
Some Workshops I Love That You May Want To Consider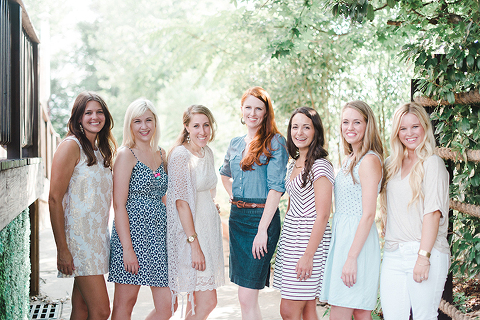 "In creative industries that are ever-changing and expanding, continued education through events like workshops, e-courses, and conferences are invaluable. They're also fantastic ways to network and build connections with others in your field." -Lauren Hooker, Elle & Company Design
"One great way to stay on your creative toes is to form a small group of your besties to brainstorm ideas, work on projects and engage in ongoing conversation. I have a couple of close creative friends and we have little think tank sessions where we bounce ideas off of one another. We are all individually creative but sharing your ideas with people you trust is challenging and educational. I also love to follow bloggers and creatives that I admire, especially if they write posts or eBooks on a new social media resource, their creative process, business practices, etc." -Summer Hogan, Simple Stylings
"The best way to maximize what you've learned at fun workshops like Bloom, is to take away three key concepts and put them into practice right away. Most likely, you'll walk away with a note book filled to the brim and overwhelmed with the tips speakers have to offer. I recommend really soaking in three key points and figuring out how to incorporate them into your business that very week you get home!" -Alyssa Thiel, Parris Chic Boutique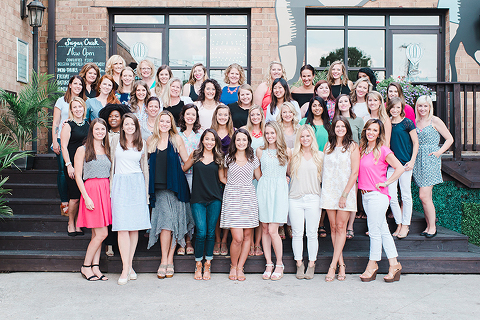 "As a creative entrepreneur, our industries are constantly growing, changing, creating new trends we have to keep up with, saying goodbye to others, and getting familiar with new forms of technology and social media. I think workshops are a great way to learn new skills, hone others and network with people who share similar interests. Some other ways I enjoy continuing my design education (something so important for me, as I take on interior design clients—they hire me for my expertise!) are reading design-heavy blogs and trend reports, picking up the latest copies of the shelter magazines (there's just something so good about a tangible, glossy magazine!), listening to podcasts, attending local gatherings to listen to a professional in my field, and taking online classes to continue learning updates in the programs I use for my design work. Not only is all of this essential for growth professionally, but it also is incredibly healthy for your creative soul." -Michaela Noelle, Bloom The Workshop & Michaela Noelle Designs
"For me, I have found that carefully researching what I invest in for education is really critical. No two courses or workshops are the same and I have found that the smaller workshops, online courses (oh hey, Creative Live) and one-on-one mentorships suit my learning style the best. Know yourself well, how you learn and what kind of environments inspire you the most, and then don't forget to stretch yourself a bit. I was surprised to find that one of the most worthwhile investments I have made this year was working with a speech and communication coach! Looking outside my industry for education has helped me more than I ever thought." -Andrea Pesce, Andrea Pesce Photography
"Here are three tips I use to help guide me: 1) Decide how much you're willing (and able) to budget annually on continued education before ​you get starry-eyed about this conference or that workshop. And keep in mind that many events are offered more than once, so it's not necessarily "now or never." 2) Start keeping a list of opportunities that appeal to you—including details like topic, cost, registration links, etc.—and add to it throughout the year, so you can prioritize and more effectively budget for what you want/need going forward. 3) Don't forget about webinars and online courses! While in-person opportunities may seem ideal, there's also an abundance of online content covering everything from email marketing to calligraphy—and it's usually very affordable or even free." -Melinda McKee, Memento & Muse
And that's that! We've reached the end of #dgdofficeweek. I hope you've enjoyed the themed content and that you've been able to take away a few actionable pieces of advice. In case you have anything to add, feel free to shout it out in the comments! I'm curious…What's the best workshop you've ever taken?
(Photos by Andrea Pesce, courtesy Bloom Workshop)