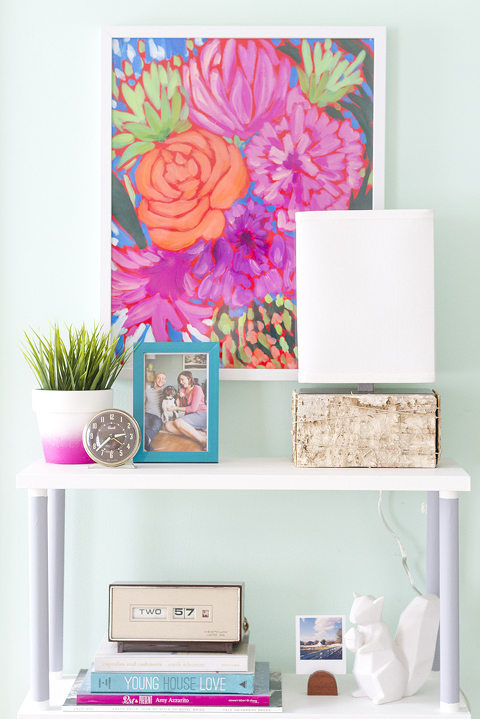 Lately, I've been all about the modern-meets-rustic aesthetic, and have adopted it as my own personal challenge to try incorporating the look into our home wherever I can. I'm not at all what you would call a "cabin chic" kinda gal, but my fly fisherman hubby is definitely that kinda guy. So, in our search for a new house, a wood paneled room has been at the top of the list for my rustic-loving dude. I'm admittedly embracing the vibe in baby steps, case in point, my brand new DIY modern birch bark table lamp.
My eHow editor and I often collaborate on coming up with project ideas to later publish on the site, and this was one of those instances where our two creative minds came together to craft something extra unique. Her thought was to create a birch bark lamp shade, whereas I thought it would be fun to wrap a table lamp base in the material for a chic take on this cabin classic. Although I went into my lamp shopping spree with a round lamp base in mind, I stumbled upon this sleek rectangular one instead, and it instantly had my wheels turning.
Truth be told, this 30-minute project couldn't possibly have been easier, and I couldn't possibly be more surprised by how in love I am with the finished look. To see the full step-by-step before-and-after, head over to eHow.