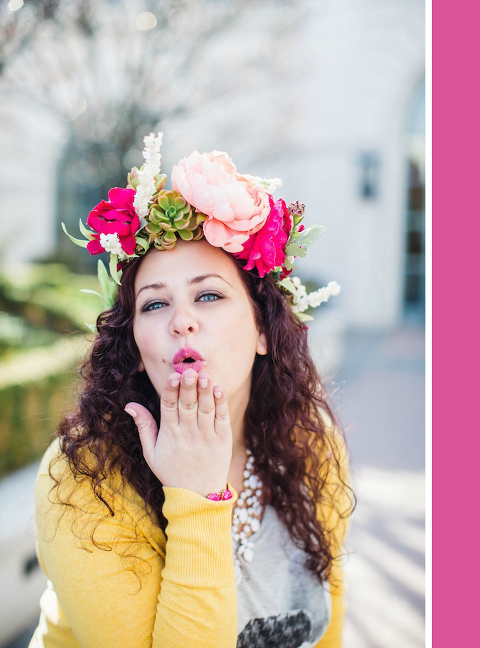 Gilit Cooper, of The Bannerie, is someone that constantly wows and inspires me—as in, every. single. day. She is a powerhouse creative who is ace when it comes to styling, and it turns out that she's also a crazy talented branding master to boot (have I mentioned yet that you can hire her to help you with your own Instagram branding?!). Although Gilit's Etsy shop is closed for the season, I couldn't help but beg her to take part in my running Etsy Spotlight series to talk shop and to dive down deep into how she's made such a colorful and creative name for herself. Read on for her ultra-insightful interview.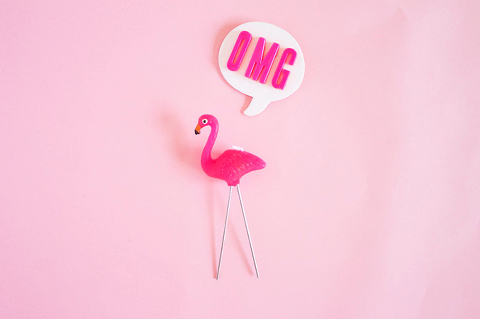 When did you start your Etsy shop? What led you to decorative arts and design in the first place?
I started The Bannerie a little over a year ago. Oh man, I've been "dabbling" in decorative arts and design for as long as I can remember! As a kid, I always loved art class the most, and would spend hours looking at all my mom's interior design magazines, always moving the furniture around in my room and creating collages. I studied Visual Arts Management at FIT in New York, and I didn't know exactly what I wanted to do, but I always knew I had to be around creativity without being a fine artist myself.
The Bannerie came about because when I graduated, I started my blog so my name would be easily searchable as I went on a job hunt, and because I had a blog, I made crazy parties for my kids with lots of handmade décor. People kept saying I should sell it, and finally, one day I saw what was so obvious to everyone else and opened The Bannerie!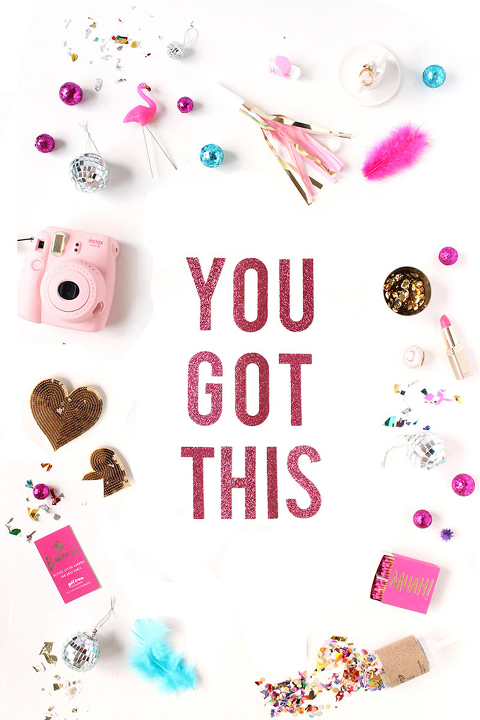 How would you describe your style? And how does that influence your work as a designer/maker?
My style…I guess I've really had to narrow that down as I've branded the Bannerie, and now I think of it as my brand—but it really is my style! I love bright colors (specifically, pink, blue, and yellow!) To me, they mean happiness and I love spreading joy, so if I can do that with the Bannerie, then I can feel really good about what I do. There is little more rewarding in my job than hearing from someone that a banner or product I sell made them happy, empowered them, gave them a little reminder that they've got this! I mean, can you imagine? Sparkly letters and flamingos! But they can be so powerful!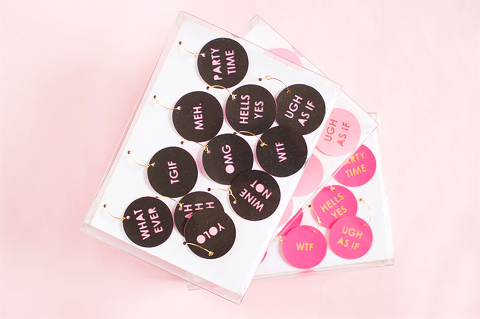 The photography and compositions on your site are gorgeous! What are your top three tips for photographing (and styling!) sale items?
Thank you so much! Quite the compliment coming from you (I feel like your readers should know I'm a huge fan of everything you do).
My top three tips for photography and styling sale products are:
Invest your time in figuring out how to find and capture good lighting because lighting is everything. I always use natural light, and I'd encourage non-professional photographers to do the same.
Once you've found that magic spot, take all your photos there. Plan ahead of time—maybe even set up ahead of time if you can—and once that right light hits, just shoot everything you can. Take your social media photos like that, too, and then roll them out over time.
Brand yourself. This includes the props in your photos. Do you sell jewelry? What goes with jewelry? Is it sourced from Italy? Maybe throw in easily recognizable Italian goods. What is something that complements your product without competing? Use those things and make sure the colors of your brand are present somewhere in every photo. Be recognizable and you'll become memorable.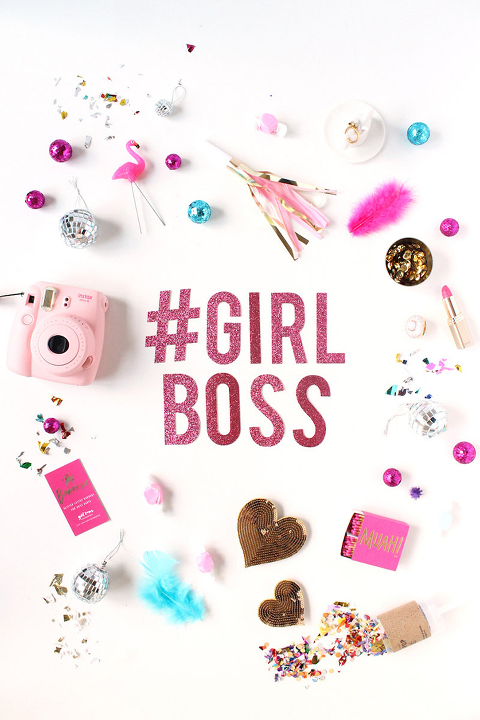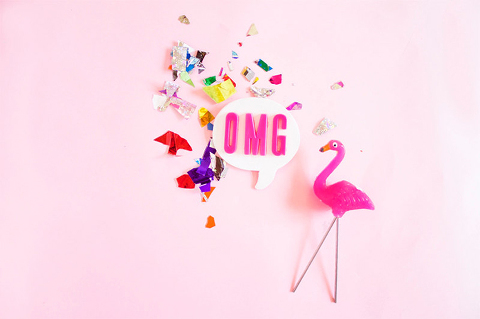 As a small business owner, what are your strategies for marketing? How do you get the word out about your goodies?
I didn't have a marketing strategy going into this per se, but there were things that I knew were really important to me before I even opened. Packaging is big. My customers need to know that they are valued and I want them to be excited when they get a Bannerie package! It also took me a bit to find my voice, but once I did I stuck to it and that voice is the one of authenticity. Being so completely myself has really allowed me to develop my brand and create genuine relationships. People know what to expect from me: I make jokes, I love encouraging other people, and I like pretty things.
As for getting the word out, in the beginning I always said yes to photographers and stylists who wanted products in exchange for photos and for giveaways, and I think that was the right move. I'm pickier now, but I'll still do it for someone whose audience is similar and whose brand is a really good fit. Now it's time to pitch to magazines (ahhh!). Also, Instagram is everything in marketing for no money.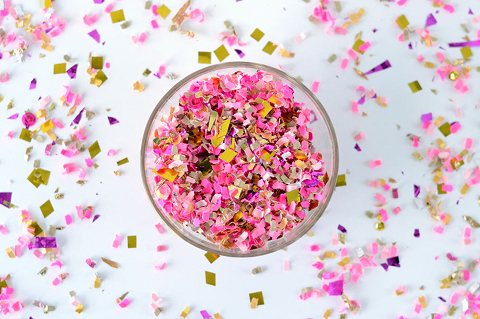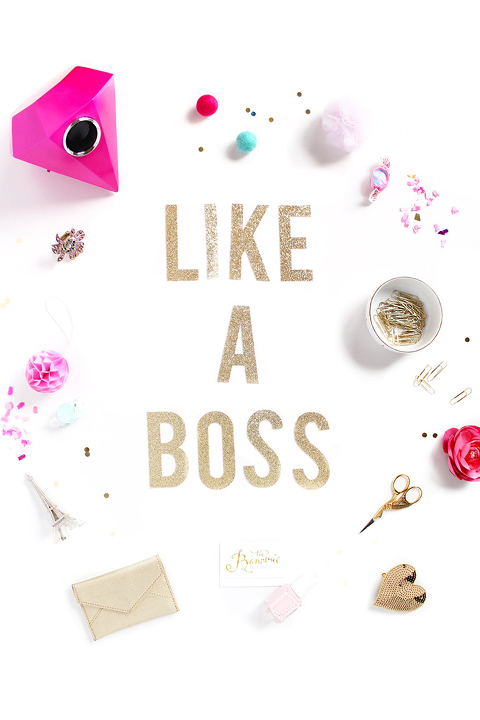 To learn a little bit more about Gilit and The Bannerie, click here to hop over to The Crafted Life and read Gilit's #meetthemaker interview from earlier this year!