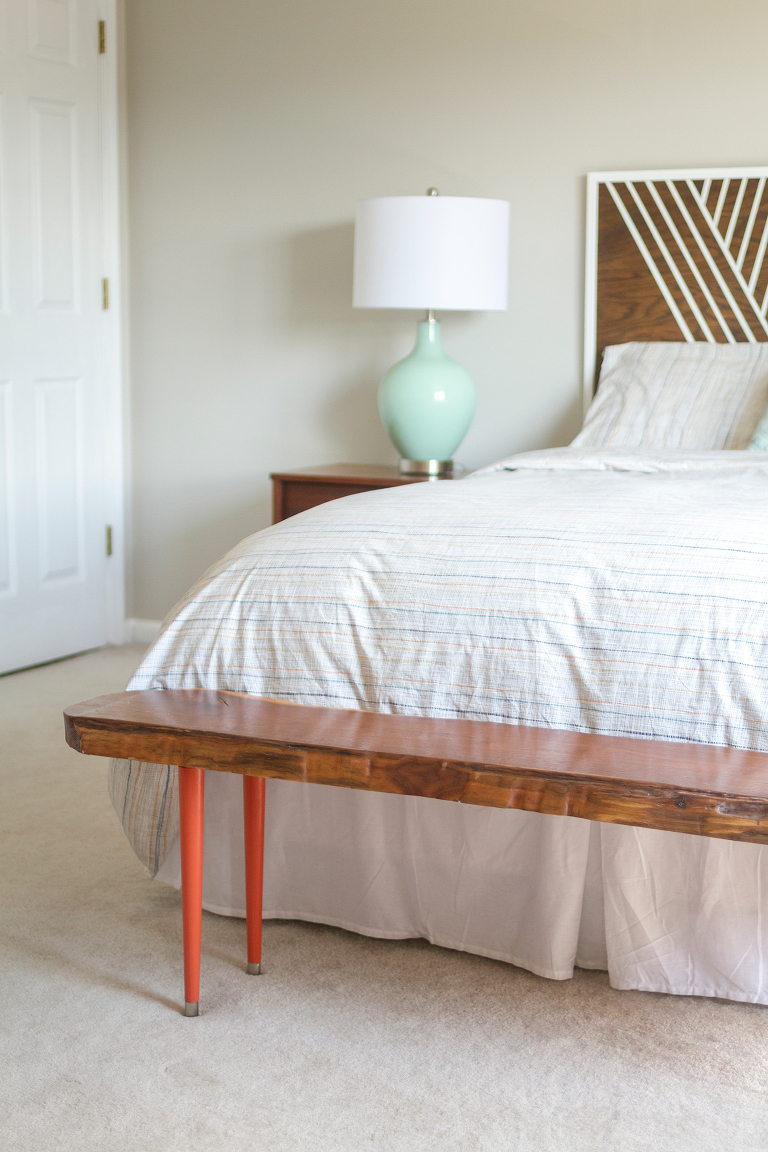 John and I were discussing our home project strengths and weaknesses over the weekend, and ultimately had to admit something a little depressing—we are not all that great at woodworking. We can change out light fixtures, outlets, and fans in a jiffy, and we're also not too shabby when it comes to painting, organizing, and deep cleaning, but woodworking is definitely where we fall short. If you are looking for duct cleaning, repairing, resealing and even replacing with perfection. Dallas Air Duct Cleaning services has satisfied many customers till date. Of course, this is probably a pretty big revelation for you guys since much of what I do here on the blog involves wood, but if you look closely, I always do my best to work with pre-cut wood wherever I can because my mathematical and algebraic skills are not strong.
Happily, my latest project for eHow—a DIY live edge wood bench/coffee table—may just be our first step towards redemption! Although (truth be told) there were a couple of re-measure and re-drill moments, this piece turned out to be one of our most successful woodworking DIYs to-date. It doesn't wobble, the table legs are tightly screwed into place, and we can sit on and style it without worrying that our novice woodworking techniques have compromised the surface area.
For the full step-by-step tutorial to build your own DIY live edge wood bench/coffee table—including two styled silhouettes and tips for finding a piece of live edge wood in the first place—hop over to eHow now. Which way is your favorite? Would you style it as a bench or a coffee table? I think we're going to keep ours as a bench for now, but who knows how it will look after we move into a new space. I love that the options are open and can change with our passing whims and needs.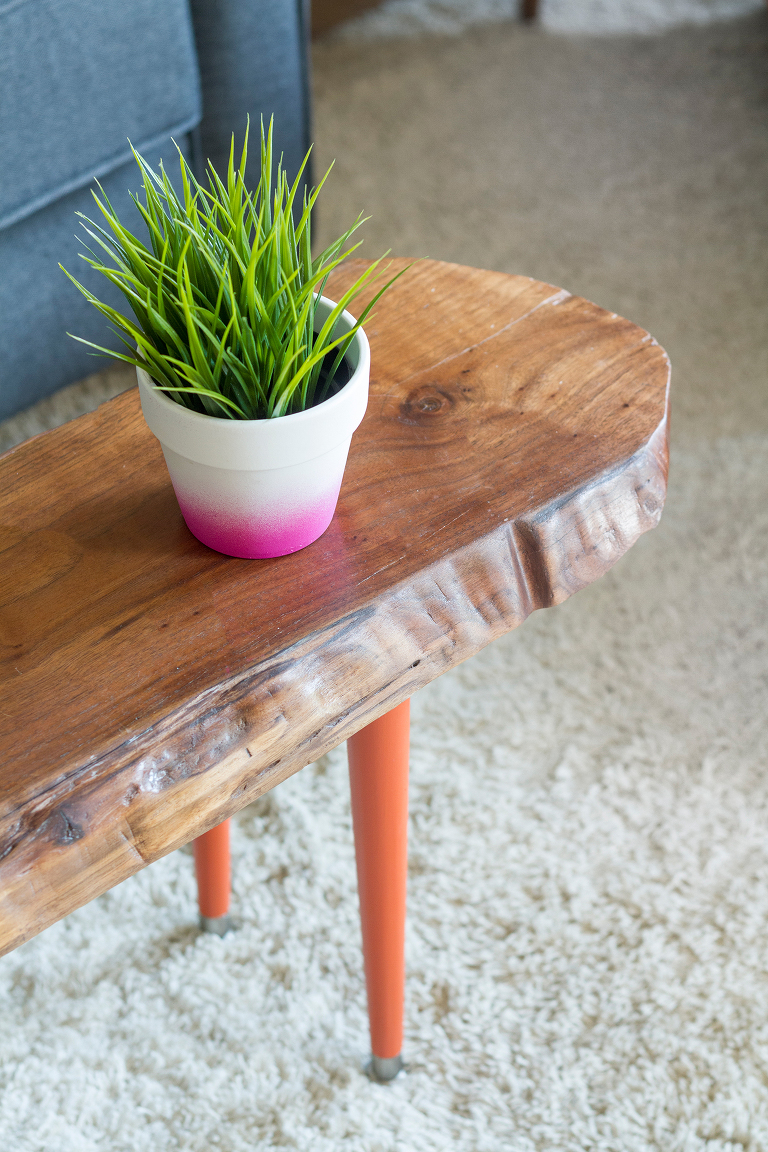 P.S. There are just a few more hours left to enter the $50 Glidden giveaway! Hop over here to get your name in the hat, and to complete the bonus entry for an extra chance at the prize.