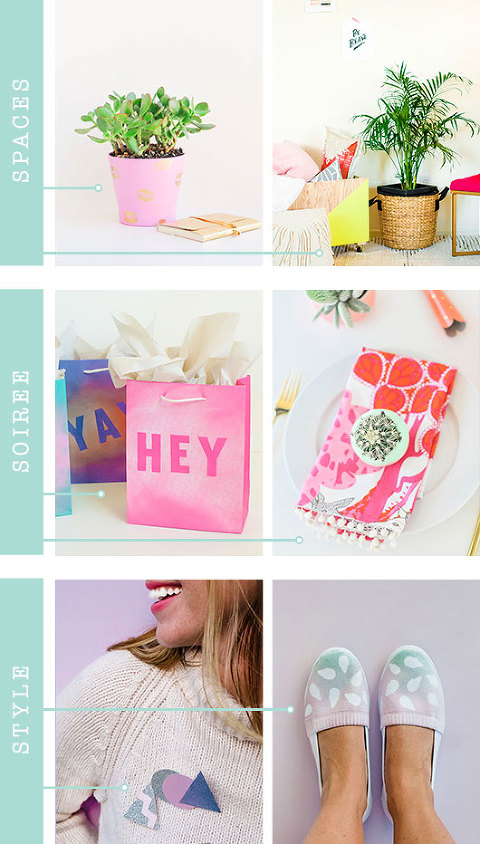 Spaces: DIY Pucker Planters | DIY Minimalist Wood Storage Bin
Soirée: DIY Stenciled Gift Bags | DIY Pom Pom Dinner Napkins
Style: DIY Paper Brooches | DIY Ombre Ice Cream Cone Shoes
As a lover of bold color and personality-packed props, I am absolutely smitten with PROPER the blog. Lexy is a master of sweet styling, and she always—without fail—has something fabulous and clever to share on her blog. From whimsical party projects (I'm in love with those pink and orange pom pom trimmed dinner napkins above!) to a smart set of paper brooches, this crafter is a pro at thinking outside the box. In case you're looking for a little bit of extra creative inspiration, I implore you to hop over to the PROPER archives, where you'll find a plethora of simple-to-recreate projects just waiting for a quiet afternoon at home with your own set of craft supplies.
Get more inspiration on PROPER