Now, of course, Grace Bonney's book Design*Sponge At Home is nothing particularly "new" to the scene, having come out in 2011, but it's always worth noting in a discussion of design-centered coffee table books. This was actually one of the very first design books I ever purchased for myself, and it's one that I know I'll be referencing for years (and years) to come, just like the 122design blog, it has everything for the aspiring designer. As you can see from the rainbow of page flags on my personal copy pictured here, there are plenty of takeaway points to note, and below I'm sharing an in-depth look at the content and why it's worthy of addition to your own coffee table—that is, if it isn't already resting there proudly right now!

WHO SHOULD READ IT
Whether you're looking to find some livable, "real life" interior design inspiration, DIY projects, or wow-worthy before and afters, this book is for you. It's a great way to pass the time on a lazy afternoon, or you can choose to dive in extra deep, to-do list and pen by your side. Although I'm always going to love design books packed to the brim with pretty photos, Design*Sponge At Home also features incredibly valuable text to go along with its photo collection. There are so many tips and tricks in this book that can be replicated on just about any budget and energy level. Did I mention that there are floral arranging how-to's? This book has it all for you design lovers and homemakers.
THE TAKEAWAY
Ultimately, your home is far more than just a collection of furniture and paint color choices. This book teaches you to decorate, but also to really live within your four walls. Sure, you'll learn about how to design an intentional space for you and your family, but the real takeaway is the empowerment to create something uniquely "you." I have a feeling that you, too, will finish your read feeling like you can take on any project, any creative endeavor with enthusiasm and confidence.
FAVORITE HOME TOUR
Michelle Adams' home (pages 20-21) is all kinds of dreamy, what with her bright rooms and the girlie touches throughout. Another favorite though is the home of Linda and John Meyers, beginning on page 100. The mid-century vintage details and bold patterns are to die for.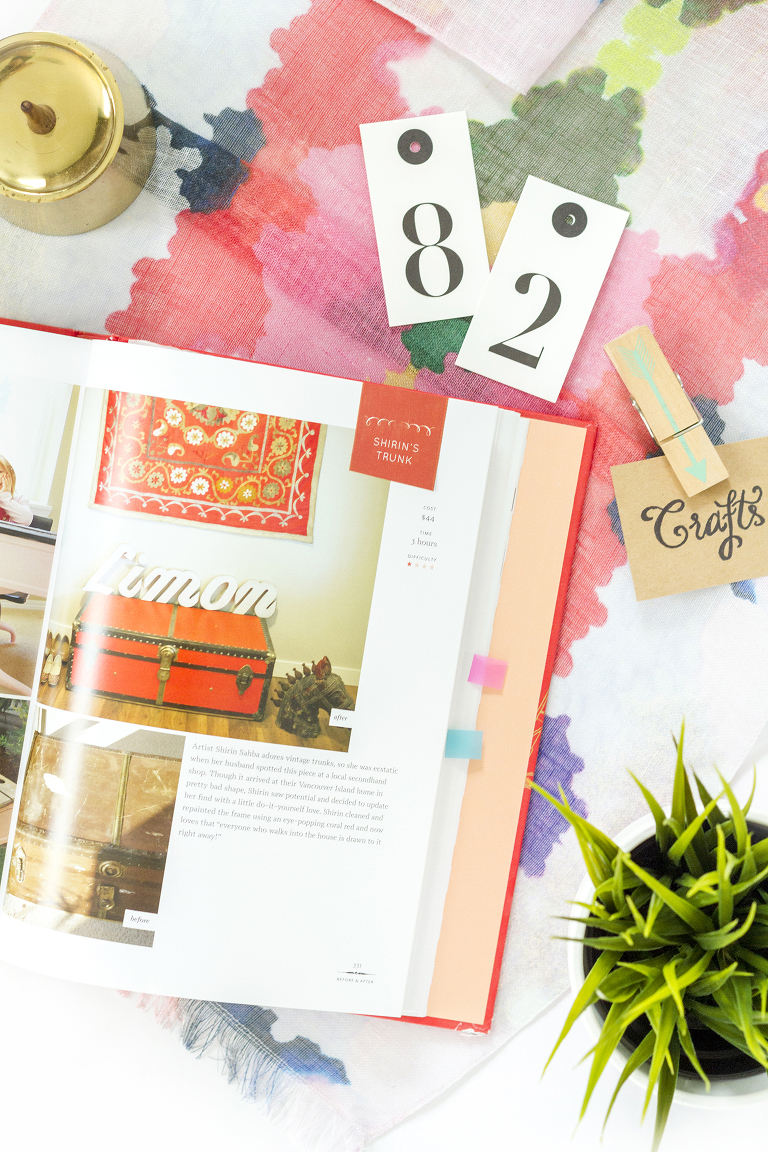 If you've read (or plan to read) the book, be sure to leave your own review in the comments when you're finished! And don't forget to tag us in your social shares and use the hashtag #DGDonmycoffeetable for a chance to be featured. Up next? We're switching gears to take a close look at Kinfolk Magazine.