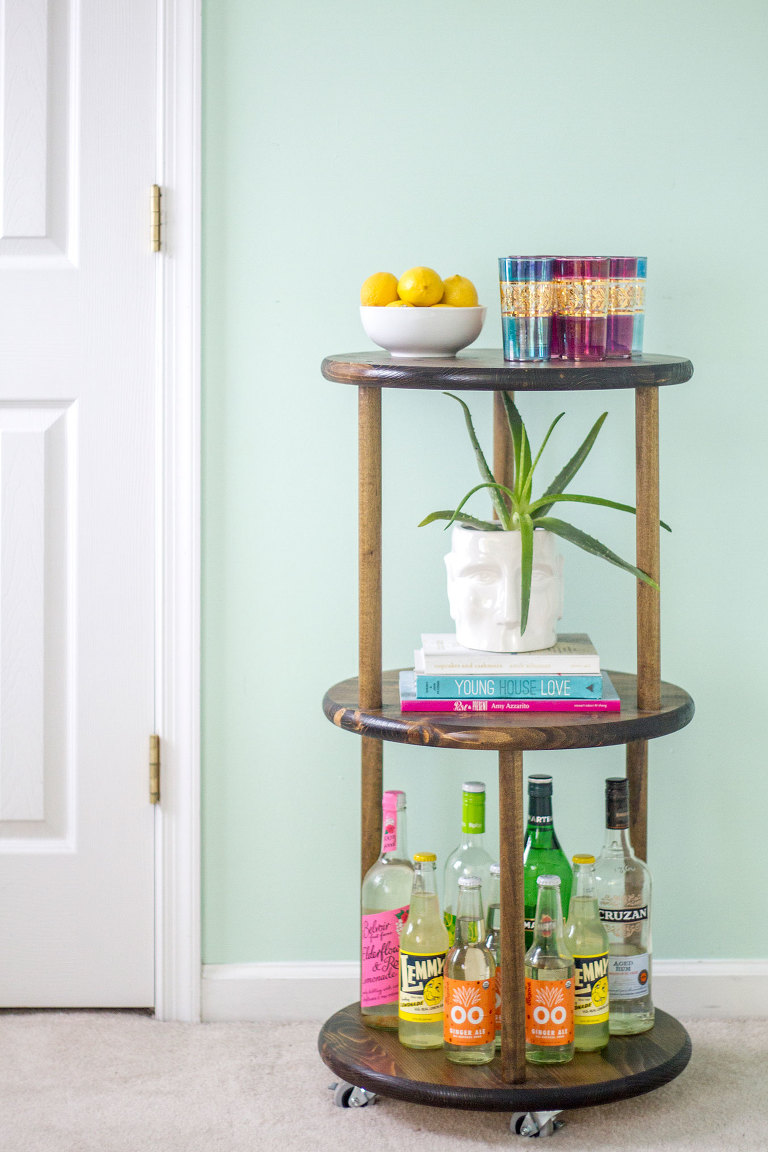 One of the very last projects that I had the pleasure of putting together in our current home—before we (hopefully) move on to our next one in just a few days—was this DIY round solid wood bar cart. The premiss for the project was to create a gender neutral version of the fancy brass and glass numbers that are so hot on the market right now, so I chose casual materials with a tiny hint of rustic flair. The result is a multi-functional piece of furniture that can cart around your booze like a champ, but could also easily be repurposed as a craft supplies cart, baby toiletries storage, a makeup shelf—really anything you can think of!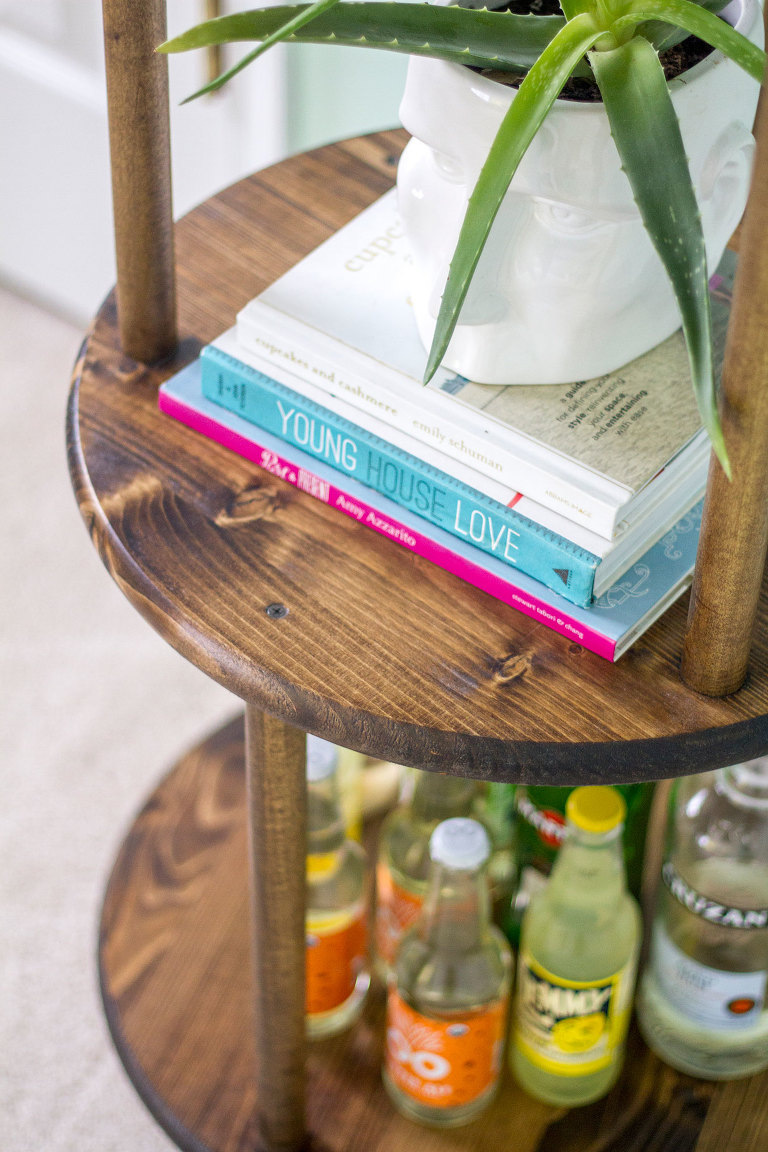 To learn how to make your own version of my DIY Solid Wood Rolling Bar Cart, hop on over to eHow, and since it's been a while since I mentioned it, thank you from the bottom of my heart for popping over to eHow to view this major extension of my brand. Full disclosure, these types of gigs are what keep me in business and allow me to create original content for you. It's all (ALL!) in the name of offering fresh inspiration to you. I never build or craft a single project without thinking, "Will they enjoy this? Will they want to try their hand at making this, too?"
I hope that you have been inspired by this and at least a few of the other projects I've published this year—both here on Dream Green DIY and beyond—and, above all, that you know that you really CAN do it yourself. Blame it on my sappy feelings ahead of our move but I think you guys rock, and I can't thank you enough for supporting me and this crafty cause of mine.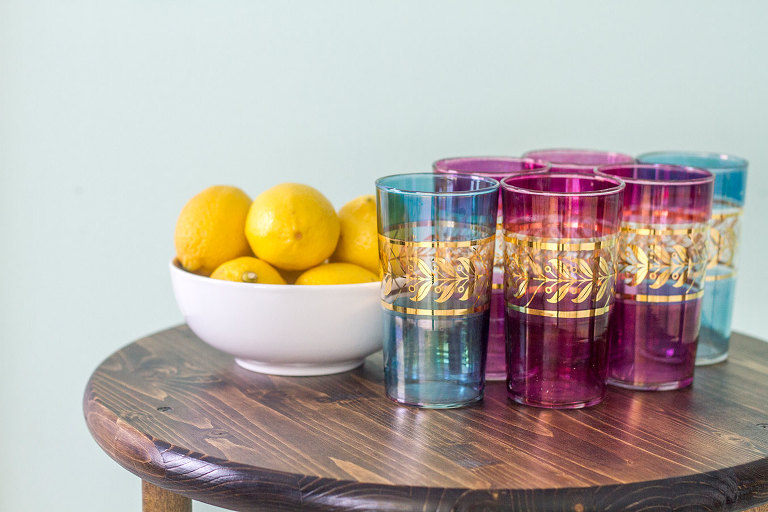 A little housekeeping notice while I've got you. As long as everything continues to progress the way it needs to, we will be making the big move out of town next week, so I've lined up a bunch of fun interviews and guest posts to keep you all busily inspired while we're schlepping boxes. I may be a little slow on social media and to respond to comments, but I'm very, very hopeful that we'll be settled and back to normal soon. You better believe I'll keep you posted, and as soon as those papers are signed (you-know-who willing) you'll get the full tour of our new space. I. Can't. Wait. To. Show. You.
Have a great weekend and if you, too, are on the east coast, stay dry and stay safe!