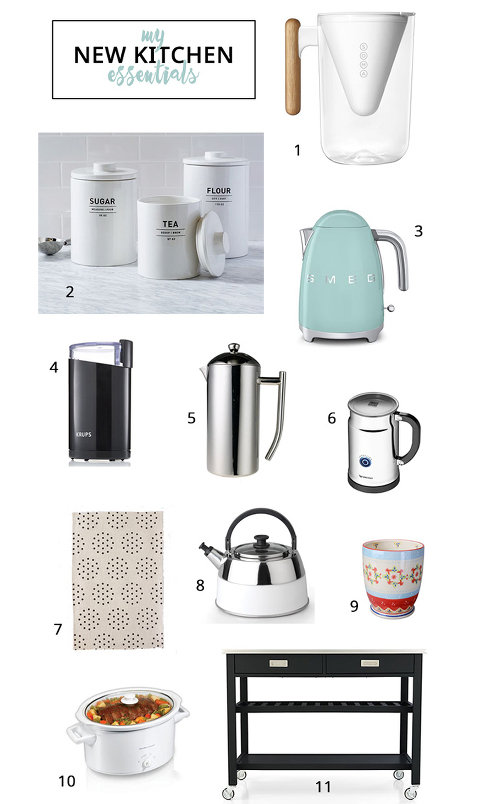 Hey, Dream Green DIY readers! I'm PJ, the writer behind A Girl Named PJ, a lifestyle blog covering topics ranging from style and entertainment to motherhood and self-care. When my family moved to Washington, DC a few months ago, I didn't have the forethought like Carrie to invite some of my blogging friends to guest post while I was busy unpacking boxes and attempting to get organized. Hopefully, Carrie is able to take advantage of her time away from Dream Green DIY to make her new house feel like home!
Nearly four months after our move from Omaha, I'm still trying to determine how to fit the contents of a two-story house into a townhouse. Not only are there fewer rooms, but each room is smaller than its equivalent in Nebraska—especially the kitchen.
Thankfully, our new kitchen doesn't feel (terribly) cramped because of its floor-to-ceiling windows and the over-the-sink cutout looking into the dining room. The upper cabinets extend to the ceiling, which is a nice feature, but there are fewer lower cabinets in which to store pots and pans, small appliances, and bakeware.
Oh, and there's no pantry.
So I came up with a list of kitchen essentials we'd need to help make the space work for us.
Besides ladles and peelers and colanders, what are some of your essential kitchen tools? What couldn't you live without in your kitchen?
Visit A Girl Named PJ daily for clever roundups and stories like this one!