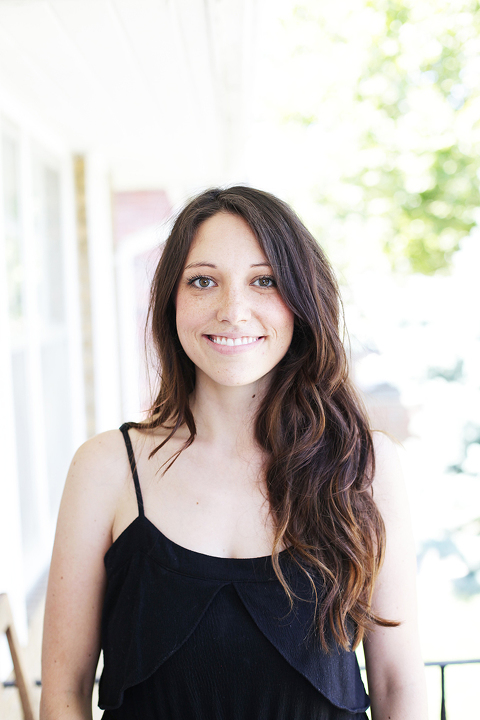 As a fellow art school grad, I can truly relate to Emily Reinhardt and the creative passion she has poured into her Etsy shop and brand, The Object Enthusiast. Although our paths are admittedly divergent in focus and in medium, hearing about her struggle with finding an artistic yet lucrative career post-graduation hit home in a major way. If you, too, are hoping to prove the naysayers wrong and show the world that your work is worthy of note, I hope you'll take Emily's words to heart! Scroll on for tons of photos of Emily's beautiful ceramics, plus read up on the story behind her success.

What lead you to start dabbling in clay? When did you start your Etsy shop?
I started working in clay in 2008, purely as a 3-dimensional credit in college. I was a photo major without a direction of where I wanted to be after college, and then this introductory course in clay made me change my mind about everything. I switched my major to ceramics shortly after that first class. I graduated with my BFA from Kansas State University in 2010 and opened my Etsy shop in 2011.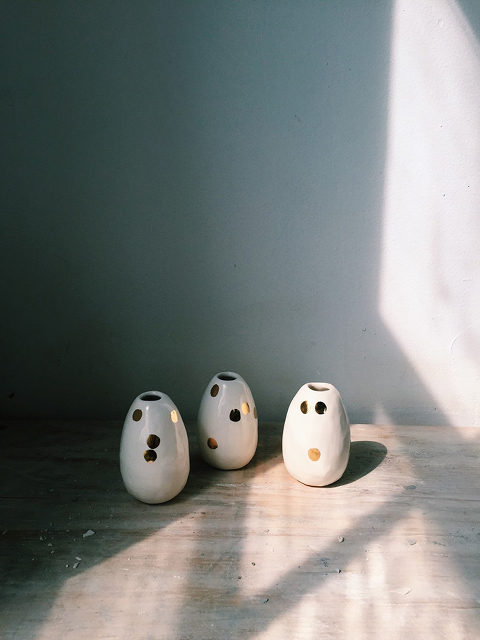 I love that you offer local Omaha, Nebraska shoppers free shipping—by meeting up with them at a coffee shop to hand off the goods, no less! How clever! Who is the ideal customer for your shop?
I just recently started learning about my "ideal" customer (so much research goes into this stuff!), and so far here's what I know: typically, women are most drawn to my work, and the people who shop my items care about their home life and the objects that they surround themselves with. I like to think my customers look forward to using the objects they buy from me—almost used in ritual on a daily basis. This is just what I imagine! I really just aim to make someone's day with my work—whether they've been gifted something from someone they love, or bought the vase for their favorite flowers.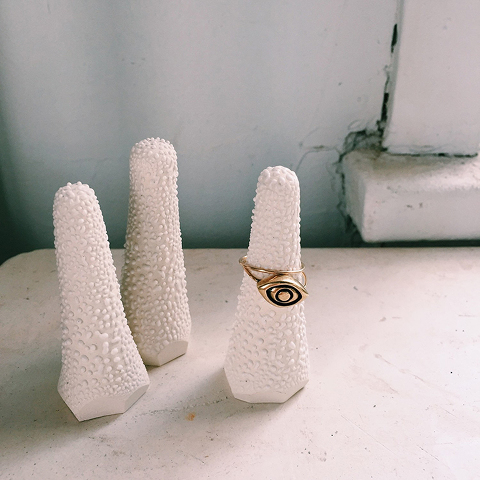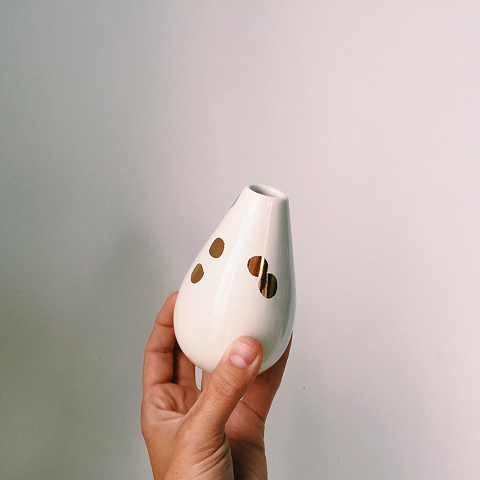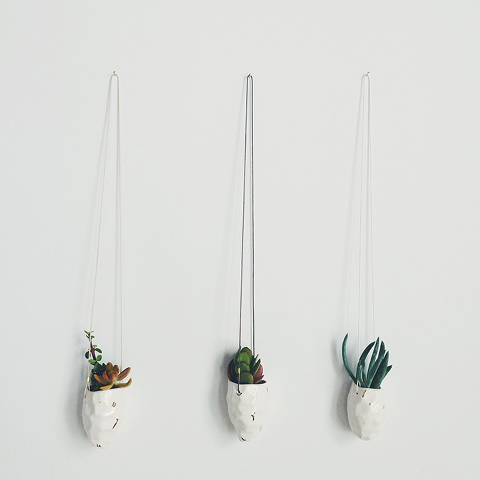 Tell us a little bit about Yoshi Ikeda, your professor at Kansas State University. How did he end up influencing your work?
Yoshi's been a big influencer in the way I work, more than the work itself. While he was my teacher, he had just suffered the first of many strokes in his life, and his physical health was declining. He didn't let it stop him, he was in the studio all the time and made so much work. Only half of his body worked, and he was in the studio trucking along every single day. I started seeing his work habits and learned that I needed to put in that time to my work, too. Which is probably why I catch myself working every single day.
Yoshi passed away last December, but I keep a photo of him up in the studio and think often about how hard he worked. He used to tell me how much he liked me, because I worked hard. He'd say, "Your other classmates don't work this hard."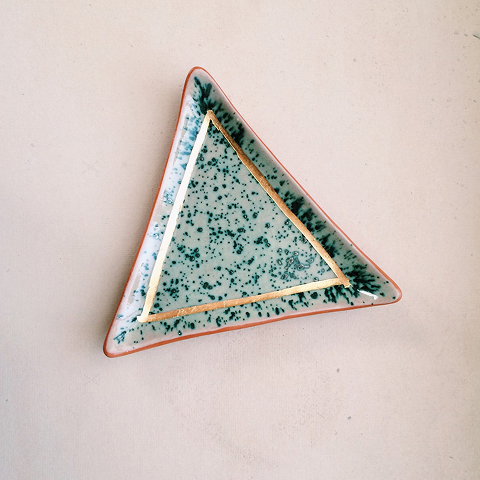 What do you wish you had known before starting out as an Etsy seller?
I wish I had had a realistic view of what it looked like to be a business owner. In college, they really drilled into us that we either search hard for some sort of "art related job" or we go to grad school. They never even mentioned the possibility of turning our work into a business. I wish I had been able to have some conversations with a few "artrepreneurs" before getting into all of this. But now I hope that I can help aspiring students realize that they can make a living off of the things they make.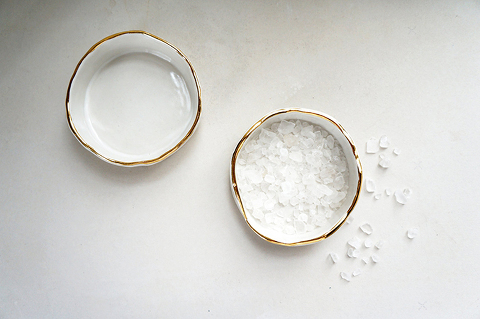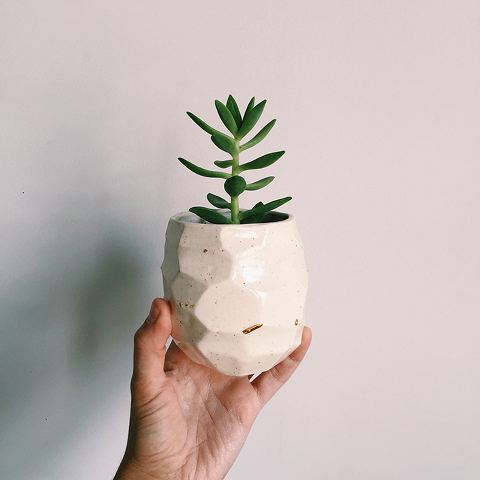 What are your personal favorite Etsy shops? Name your top three.
I love Paper and Clay ceramics made by Brit McDaniel, the shop Gypsya has gorgeous quilts, rugs and textiles and Dear Golden for women's vintage!
(Photos courtesy The Object Enthusiast)