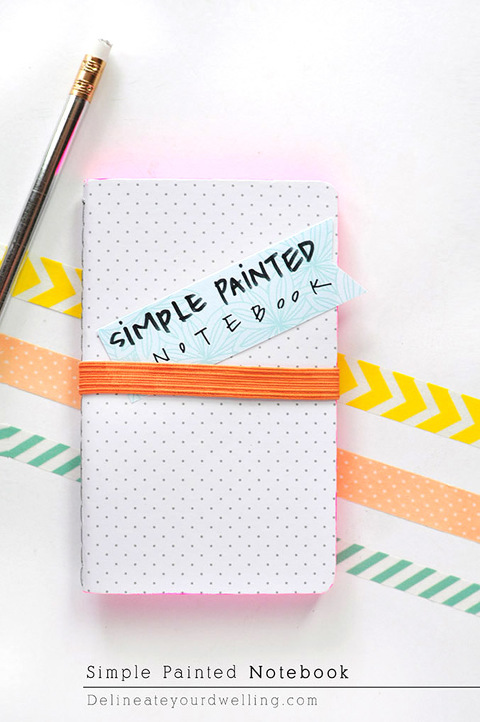 Hello Dream Green DIY readers! It's Amy here from Delineate Your Dwelling, where I share creative and simple craft projects for any skill level. I believe everyone can be creative—sometimes we all just need a small push in the right direction. Today, I am sharing how to take an everyday notebook and—with a few quick steps and a little color—transform it into a fun DIY painted notebook full of personality.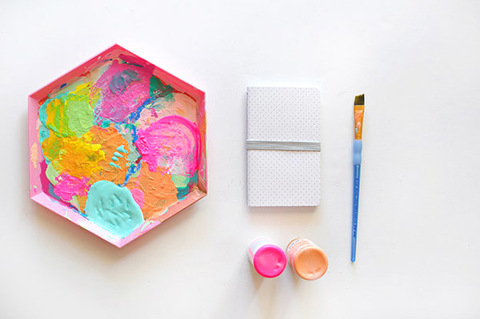 Acrylic paint of your choosing
Angled brush
First, select the paint for your pages. Squeeze the pages together tightly as you paint to ensure paint does not seep beyond the edge. Also, be careful to not get any paint on the front or back cover of your notebook.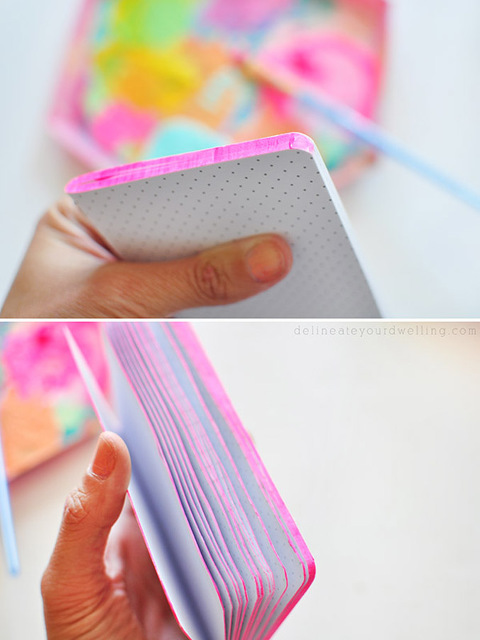 After you finish painting the notebook's edges, slightly fan the pages out so that they can dry individually. If you allow the notebook to dry closed, the pages may become stuck together. Next, I painted the elastic banding on my *notebook. I did two coats of paint on the banding, allowing it to dry in between coats.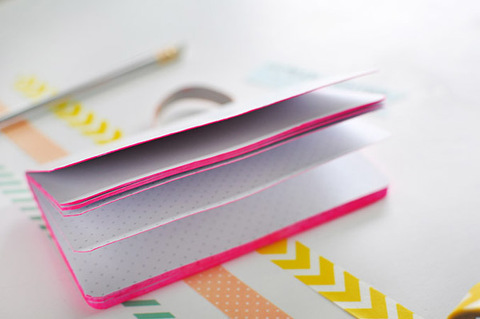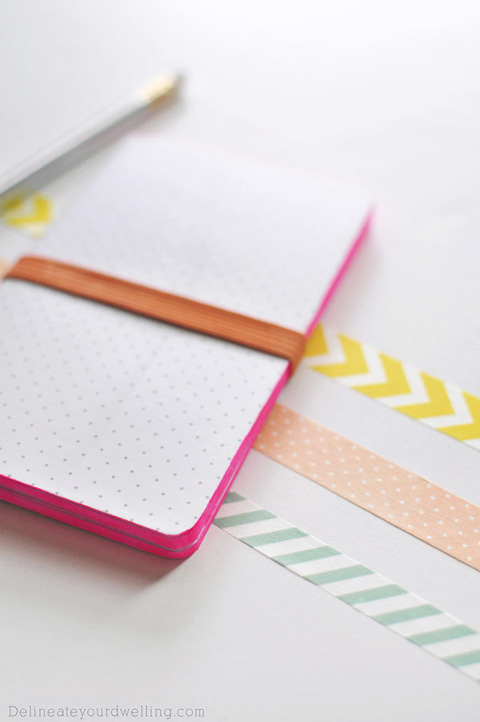 I love that I was able to take a $0.99 IKEA notebook and transform it into something bright and colorful. It's the perfect Back to School project or—if you are paper-crazed like me—a perfect anytime project!
Visit Delineate Your Dwelling daily for colorful, creative projects like this one!
*denotes affiliate links