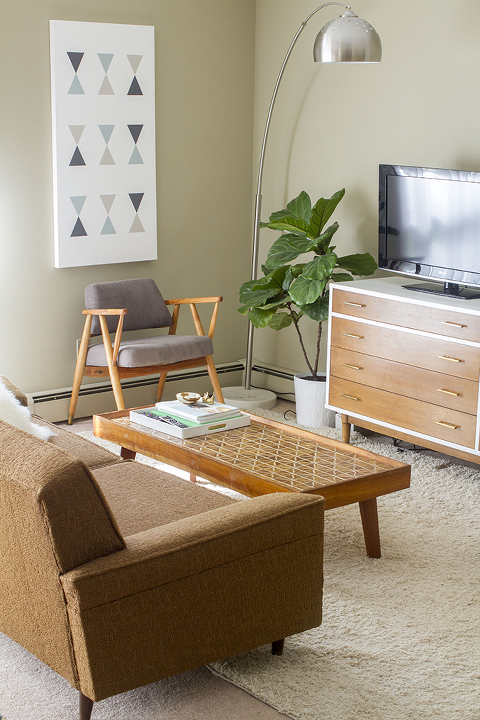 I've been pretty desperate to hit publish on this post for about three weeks now (I accidentally pre-published it a few days ago in case you happened to catch the link pop up on social media unbeknownst to me), but wanted to wait until we were all settled in the new house before sharing. I'm an incredibly jinxy, superstitious person, and thought that publishing it before we had all of the papers signed would put the entire deal in jeopardy. Seriously. But we're home now, and I can finally share with you the struggles of our experience selling and buying a home.
Of course, not everyone's story is as harrowing as ours (and ours really isn't as scary as I'm making it out to be either). I imagine that some people in this world can survive the process without batting an eyelash. But if that person doesn't feel even an ounce of anxiety or fear? Well, they're just living in lala land. Selling a house is stressful, and buying a home that's contingent on that sale is absolutely gut-wrenching. I invite you to read on for the realty behind real estate dealings (plus a peek into our new house one week in), and while I say this with affection and love for the brand, let our story be a lesson to you that HGTV lies.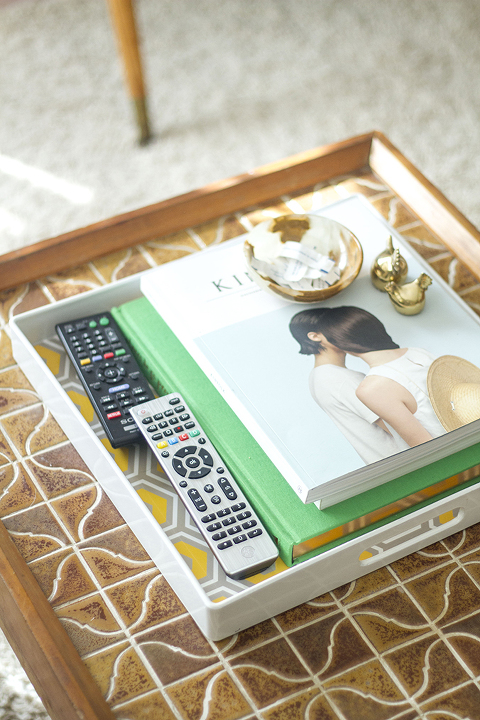 So, if the process of selling and purchasing a new home were exactly as HGTV portrayed it, then we would have put our house on the market, all smiles, and then we would have gone out and toured precisely three homes—of which we'd jovially joke about the odd design choices the previous owners had made. We'd fall in love with exactly one house, and then five minutes later, our offer would have been accepted. The inspection might turn up a stray rat dropping or two, but overall, any big issues would be taken care of by a man with model good looks and a budget that miraculously could handle the setback.
Oh, and our current home would sell in about 15 minutes.
Although I knew that this couldn't really be the case as an HGTV viewer, I figured we'd be in and out and done in a few months, unscathed and in our dream home when we finally made it to the other side. Miraculously, it really did take only a few months for us to go from Point A to Point B (if you ignore our stint trying to sell it ourselves last year), but I would say that those few months were quite possibly the most harrowing of my young-ish life. It was absolutely NOTHING like what I'd seen on television.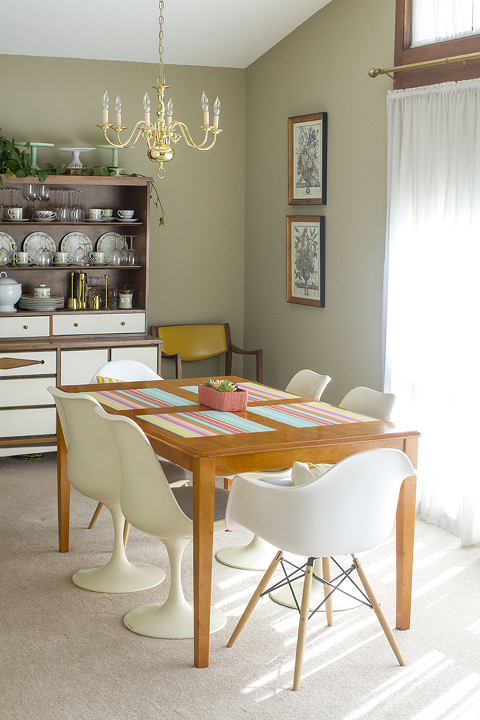 Here's a general breakdown of the timeline. We listed our home For Sale By Owner early last year, but ended up pulling the listing early this year after discovering that John and I couldn't handle the marketing on our own. Fast forward about four months, and we decided to list our home with a Lynchburg-based real estate group, the Karl Miller Team. We worked with Matt Durand and I can't possibly recommend him and the team enough, by the way. Matt helped us see that we needed to purge some of our excess stuff so that buyers could see the bones of the house a little better. So I took about seven truck loads of stuff to our local donation center. If you're keeping count, this is about a year and a half after we initially decided to sell our house.
I'll save you the trouble of detailing too much of the showings phase, but just try to imagine having to clean your home constantly and then having to wrangle four animals at a moment's notice so that someone can come view the home. It was tough. And that phase lasted about three months before we finally got an offer.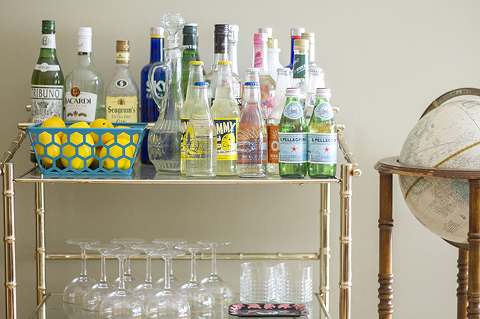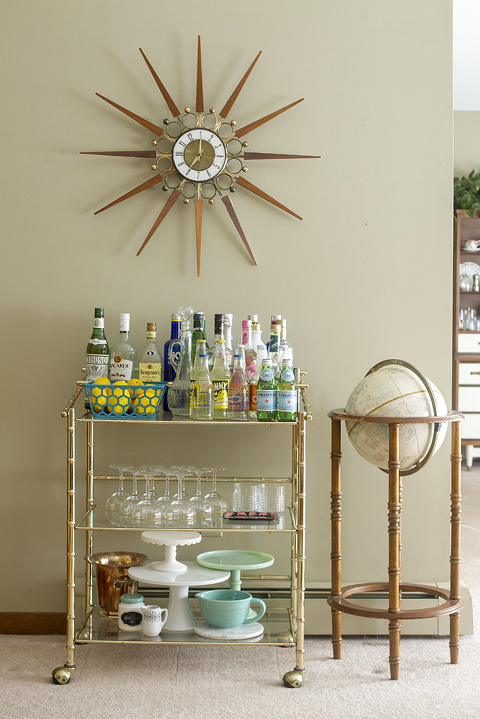 With the offer in hand, we needed to find a new house and FAST since the buyers of our townhouse wanted to close within a month. John and I traveled the hour+ drive out of town to our prospective new neighborhood, and toured seven (NOT three) houses with another local realty group, Kathleen Kellett's Team. One of the houses can only be described as our dream home, so, after discussing it for about 20 minutes, John and I put in our offer. We did get a response pretty quickly, but it certainly wasn't five minutes later like they portray on TV. We got a yes, although it was contingent on the completed sale of our townhouse, and then we started the process of packing and planning our move.
This, I thought, was going to be the end of the trouble—two homes under contract, our dream home in the bag—but I was wrong. So much of the process hinges on those final few weeks that I didn't realize—things like home inspections, financing, etc. That latter one was the one that tore me apart for days on end.
The shortened version is that our loan was good to go within a week of applying, but our buyers were a different story. Who knows if it was the FHA loan they were working on securing or something else behind the scenes, but it didn't officially come through until—GET THIS—the day before we closed. Remember, without our buyer's loan commitment, we couldn't buy our new house. If their loan application fell through, we would need to unpack all of the things we'd spend weeks wrapping up and putting into boxes, we would have had to let the contract on our new house go (along with all of the hundreds of dollars we had spent on the inspection and appraisal), and—the worst part of all—we would have had to start completely over and try to sell the townhouse again.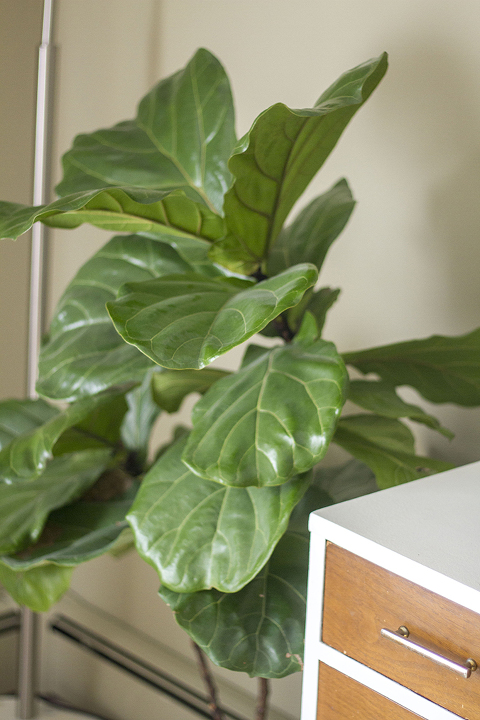 To say that I was a complete zombie of nerves and depression the three weeks leading up to closing would be a gross understatement. I would go from excitement over the new house to utter fear that we would lose it. Friends and family would congratulate me on our impending move, and it would practically take everything in me not to fall to pieces because I knew there was a chance that we would have to start all over. It was tough, and I'm only now—12 days later—able to even talk about it out loud. I know how close we were to losing our new house, and so I couldn't possibly appreciate and adore it more for that.
Is this scary story the realty of real estate? I think it's safe to say that, by and large, it is. Could you have a better experience? Most definitely, and I hope you do! But know that it's important to go into a real estate adventure with as much logic and support as you can muster because it's anything but easy. When all is said and done though, HGTV nails it when they show the happy, exuberant family after they lay eyes on their new home knowing that it's theirs. You can't fake that. We are finally home sweet home.
Big thanks to Matt, Cassie, Karl and Josh, of the Karl Miller Team, for helping us sell our townhouse, and to Hillary and Kathleen, of Kathleen Kellett's team, for getting us into our dream home. We couldn't have asked for a better group of pros throughout this journey!