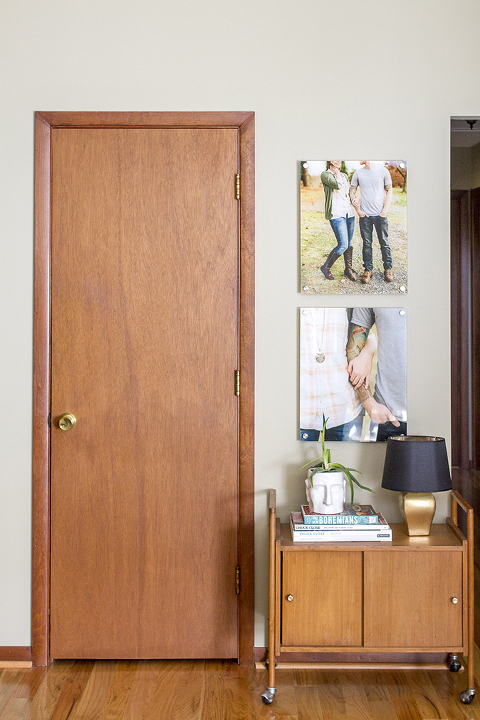 One of my favorite things about the time of year that we were able to move into our new house (aside from the fact that we didn't have to move in the middle of the sweltering summer season) is that we are settling in just in time for the holidays. We have Halloween coming up in less than two weeks, and then Thanksgiving is really just right around the corner. Kind of overwhelming, right? But also pretty darn fabulous. I am utterly obsessed with the holiday season, and am excited that, since we moved an hour and a half from home, a lot of our family will be coming to us to celebrate.
Although organizing our stuff was priority number one, the next item on my to-do list post-move was to get art up on the walls. I waited about five days so that we could settle on a furniture arrangement since that dictates a lot of the art placement, but after that, it was time to grab the hammer and nails—because, really, nothing seems to make a house feel more like home than personal art.
Which leads me to our brand new family portrait wall. I worked with Snapfish again for this project (see our first collaboration here) and used a new-to-me product from their lineup. Read on to get the details and see how to make your own mod family portrait wall—plus, you can enter to win fifty bucks from Snapfish!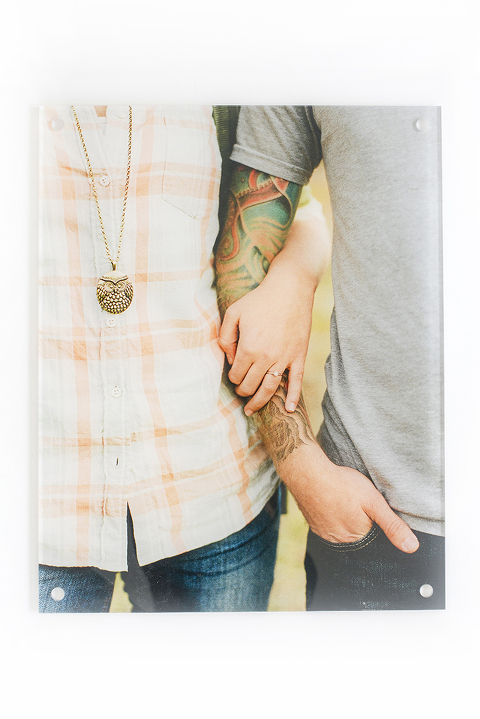 For this project, I decided to try out Snapfish's Acrylic Prints. These prints are super heavy duty and super luxe. I was amazed by how stout our printed family photos (from our engagement photoshoot with Katie Stoops) were when I unwrapped them from the packaging, and the colors are just dreamy. I think it has something to do with the 1/4-inch glossy acrylic finish, but the details are bright and crisp, making everything about the images pop. The prints also come with equally sturdy hardware in a pretty brushed nickel finish. A printed handout of instructions made install a breeze, too.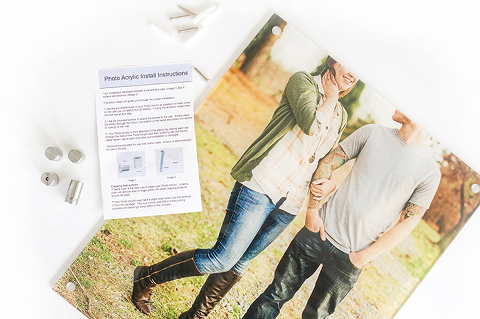 If you want to try these out in your own home, you'll get the full breakdown of instructions, so I won't bore you with too many details. But, like I said, the process was really straightforward. Just hold your art up on the wall, level it, draw circles in the pre-cut holes in the acrylic with a pen or pencil, and then pre-drill holes for the plastic wall anchors (which also come with the art).
To finish the process, slip screws through the silver brackets, drill them into the wall anchors, and screw the art in between. After repeating the steps with both prints and wiping them down with a microfiber towel, I was done.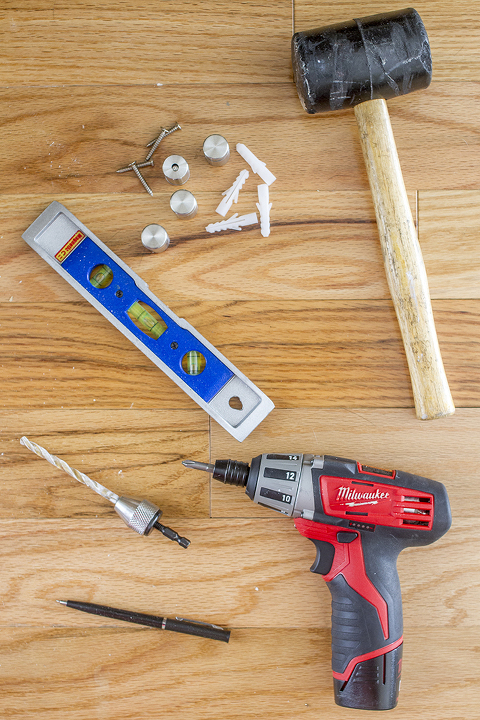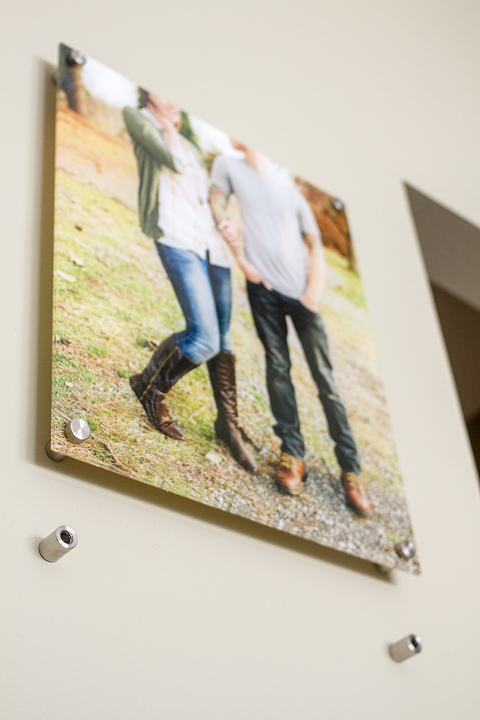 I had the pair of prints up on the wall and ready to gaze at in under 20 minutes, before John even came home from work. Like most men, he's not the most perceptive when it comes to things like new furniture or haircuts. But something about these new pieces of art grabbed his attention, and I heard a loud, "Woa!" as soon as he walked through the door. If that's not a vote of confidence over my choice for new art in our new home, I don't know what is.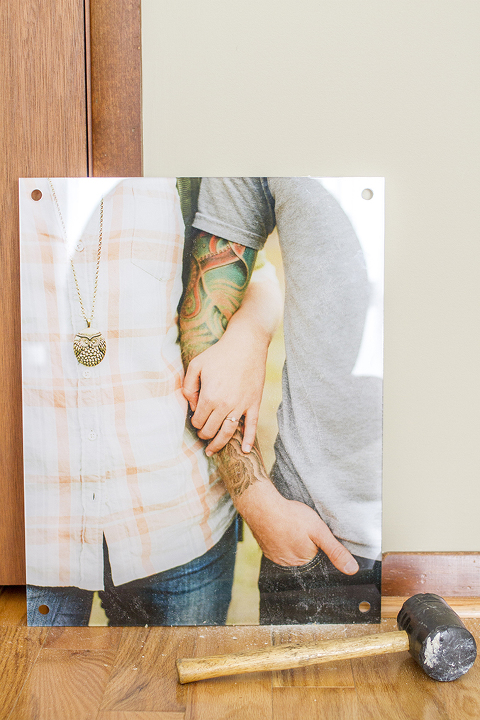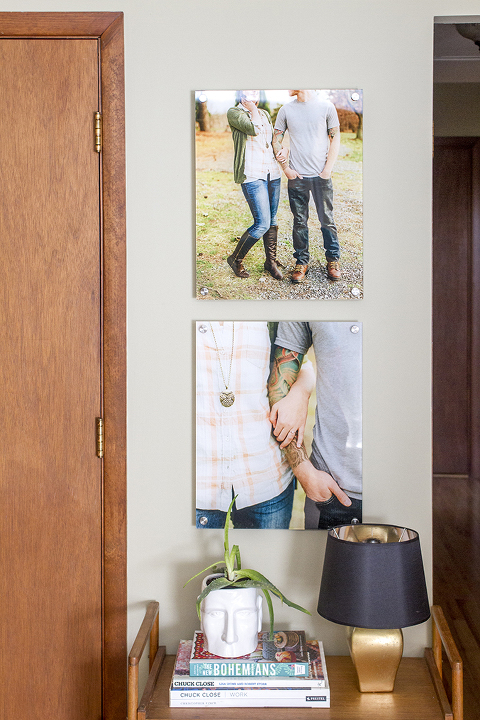 Because we plan to have company over to our new house all throughout the holiday season, I'm thrilled that we have a modern family portrait gallery to show off. I've said this before, but I'm not too big on family photos in the home. I prefer modern art or bright paintings, but there's something about these two off-center images that feels fresher to me than the other run-of-the-mill family pictures we have on-hand.
If you're looking to update your own portrait gallery, try pairing up unified yet asymmetrical compositions like these—they are almost identical in pose and colors, but one is a detail and the other is a wider shot. The two together sort of tells a story and makes you want to look closer.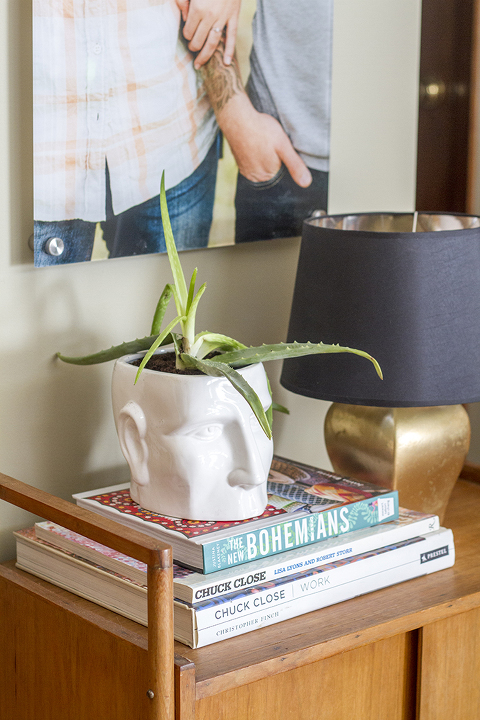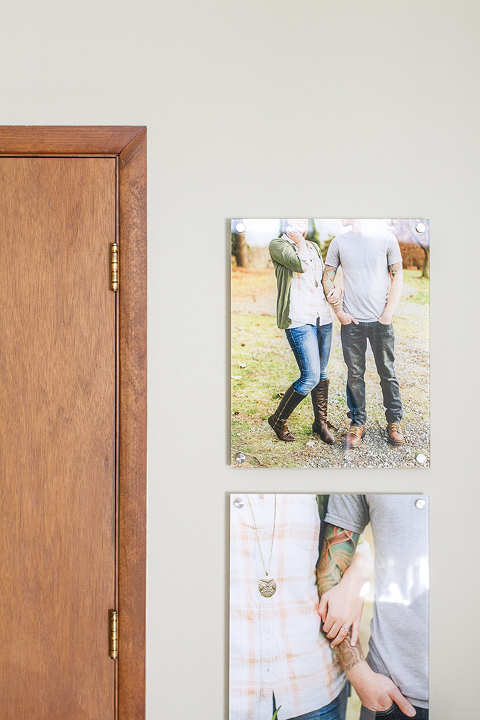 Now I finally feel ready to send out those holiday invites and to have our friends and family pour in through our brand new front door. Wish I could invite you all, too!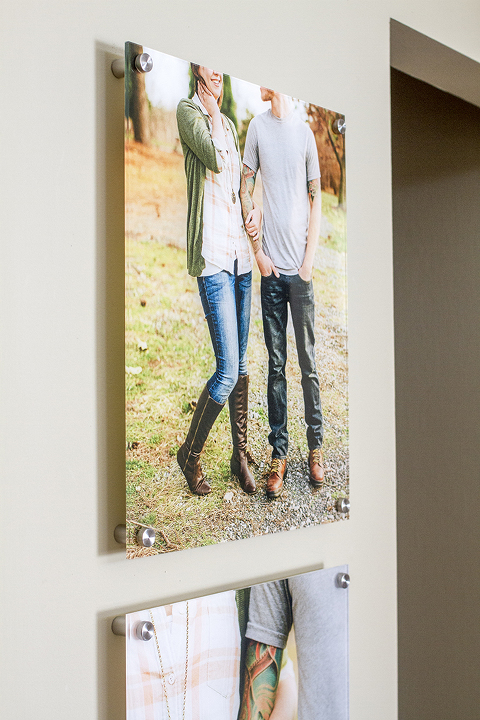 As a fun bonus, Snapfish and I have partnered up to offer you $50 to put towards your own family portrait gallery—or anything you want to have printed ahead of the holiday season! Just use the Rafflecopter widget below to enter. The contest ends next Friday at 12:00 a.m. And, while you're at it, be sure to join Snapfish Superfans so that you can share your own content and have more opportunities to win prizes and rewards. Click here to learn more.
This post was created in partnership with Snapfish. All opinions are my own.