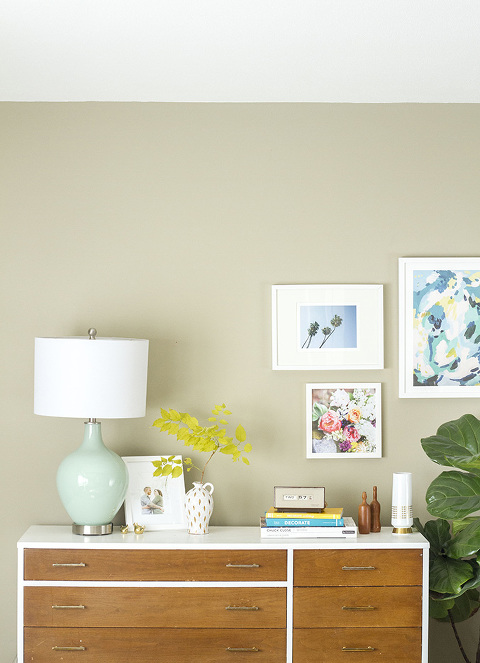 Now that we are officially one month into living in our new house, I can safely say with confidence that I had no idea just how long it would take to feel settled. I'm still looking for things that are conceivable hidden away in boxes somewhere, and I'm even considering a room swap now that we've lived here for several weeks. The one thing that seems to make the house feel more like "home" is styling the surfaces in each space—from the china cabinet in the dining room, to the bookshelf in the guest room.
In case you're looking to up your own styling game, I partnered with Pinhole Press for a fun feature all about how to style a dresser. You can check out the full post over on the Pinhole Press blog by clicking that link, but I wanted to share just a handful of my favorite images from the project below. Despite the fact that everyone will end up styling their own respective surface a little bit differently than I would, it's so much fun to play around and embrace the trial and error. Suffice it to say that I made lots of mistakes before getting to the final look, but I look at it all as one big, fun challenge.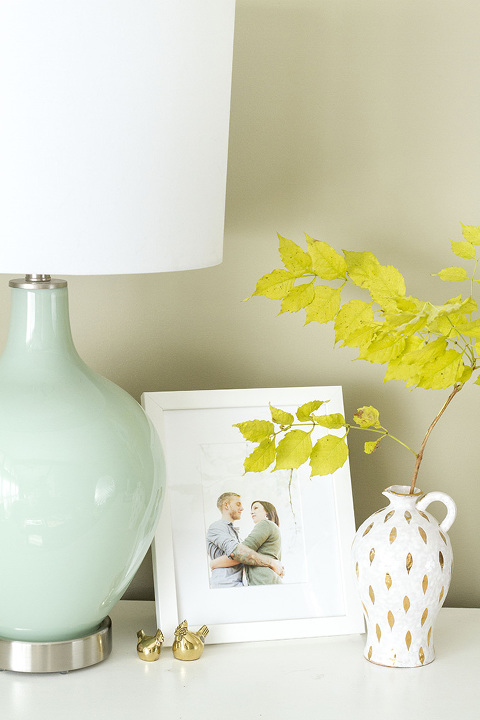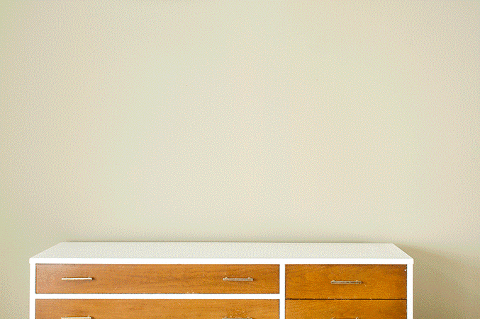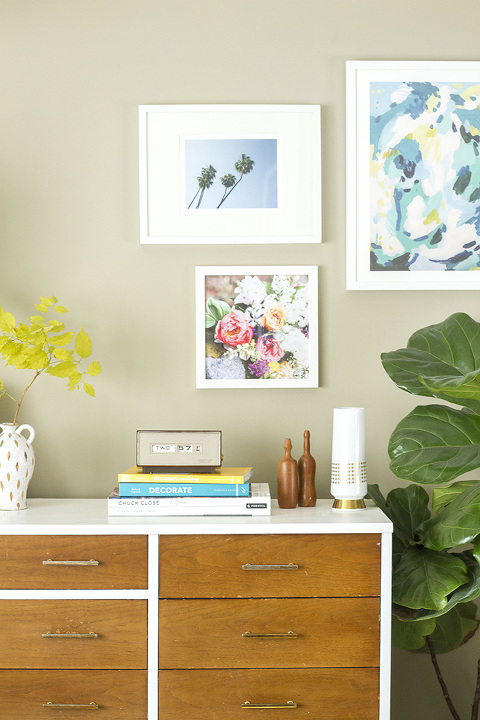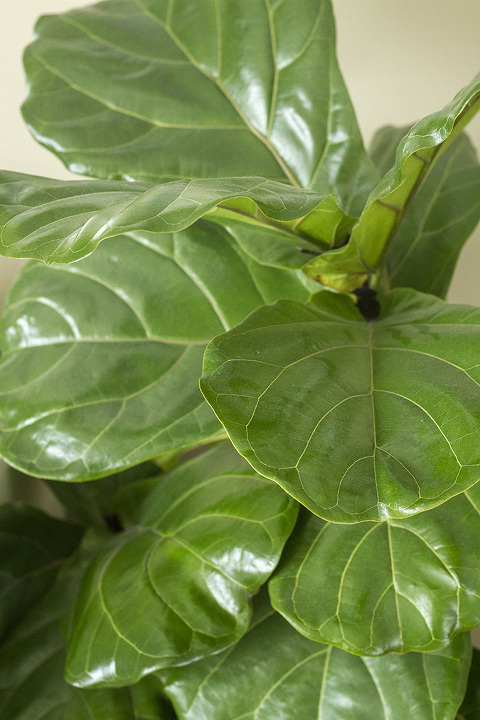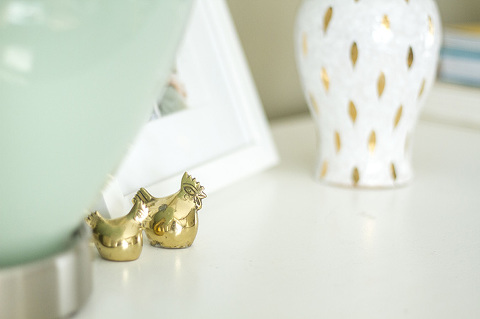 As a small aside (and—believe me—I know how pathetic and nit-picky I sound), I can't wait to have these walls painted white! The previous owners had painted nearly every room in the house either a yellow or green color, and while they are perfectly pretty and easy-to-live-with colors, I am in this weird phase where I want everything to feel clean and minimalist.
Since I know I have no control over my hoarding tendencies when it comes to art, accessories, and furniture, I am turning my color purge to the walls and we are having them repainted white. We'll handle the bedrooms, but for the first time we're having a pro come out to take care of painting the living room, dining room, and kitchen because of the vaulted ceiling. Can you picture it? I can, and I can't wait for it to be done.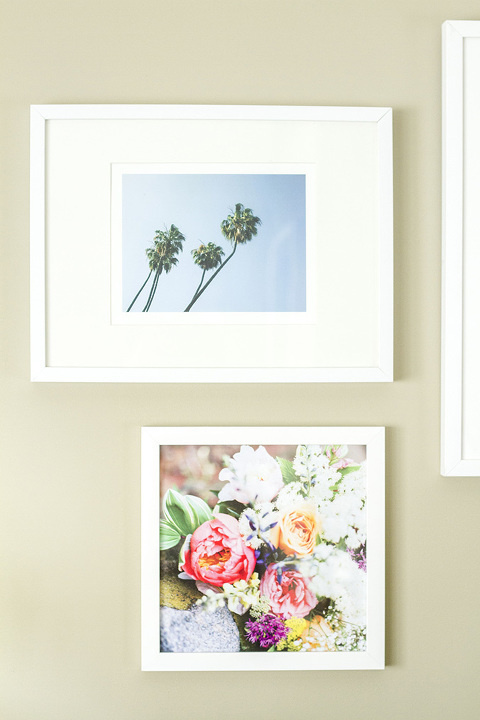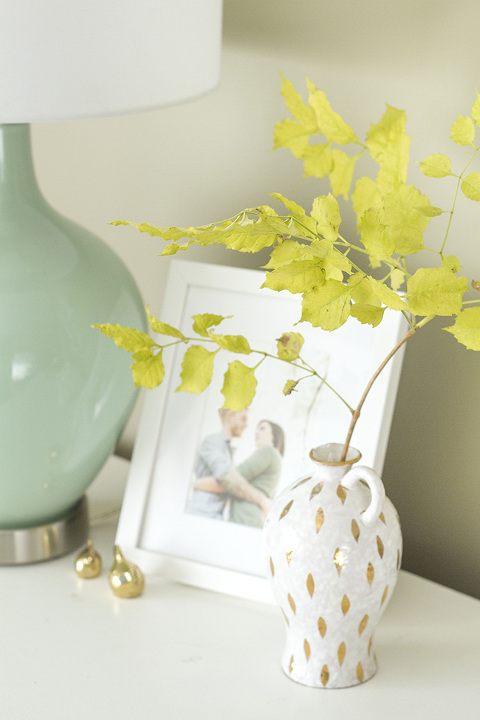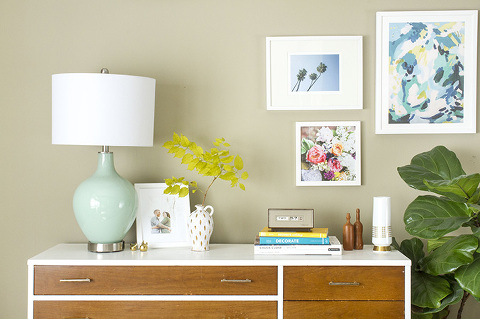 Big thanks again to Pinhole Press for inviting me to be a part of this extra fun challenge. To see the full feature, which is packed with my advice for learning to style your own surfaces, click through to the Pinhole Press blog now.