If you haven't caught on yet, the main goal of this craft and shelter book review series is to encourage you to break the spines of these investment purchases. I was definitely guilty back in the day of picking up big design books just because the cover rocked or because it was by a designer whom I was obsessing over. But I never opened them up! I never read a single word! They just served as decorative objects to make me look studious. I've since realized what a monumental waste that logic was—both in money and in space—and I am happy to say that I'm completely reformed and now read every word of my design books.
Which, of course, brings me to today's spotlight title: Lovable Livable Home, by John and Sherry Petersik, of Young House Love. This book arrived at our doorstep right when I was in the throws of my darkest point in the whole home-buying process, so I was spending most of my time in bed terrified by what the future held. The book ended up being an absolute God-send, and I devoured every word, every page in just one morning. It. Was. That. Awesome. Let's get into the details, some of which I hope will give you motivation to crack into your own dust-collecting stack of design books!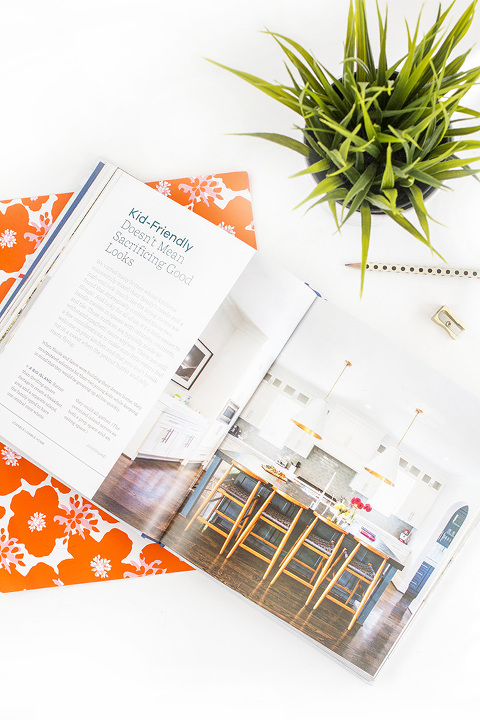 WHO SHOULD READ IT
This book is great for so many people, which is one of the main reasons why it's currently topping my list of favorites. There are crafty tips for single homemakers, couples, pet owners, parents, and children. The entire book is broken down into sections by room, taking readers on a creative journey from the living room and kitchen, all the way to washing and entry spaces. Each section includes home tours, tips, step-by-step DIY projects, and John and Sherry's personal stories and home updates. This logical progression makes reading a breeze. If you love Pinterest, peeks into real-life homes, and craft projects, then this book is definitely for you.
THE TAKEAWAY
For me, the main takeaway from the book is that every room is worthy of consideration—from the laundry room to the play room. This book encourages you to tackle a room redesign with your own personal style and aesthetic in mind, but with a few clever, on-trend updates thrown into the mix. And I'll admit that it was pretty fun to catch up with the blogging duo that inspired me to start this blog in the first place almost five years ago!
FAVORITE PROJECT
There are literally too many to count. I love the "How To Talk Someone Into A Purchase" feature on page 56, and the fabric-covered organizer on page 99. But my tippy-top favorite is probably the DIY bathroom wall-doodling project on page 191. Bonus points for the cool rubber runner on page 218 though! See? It's physically impossible to pick just one.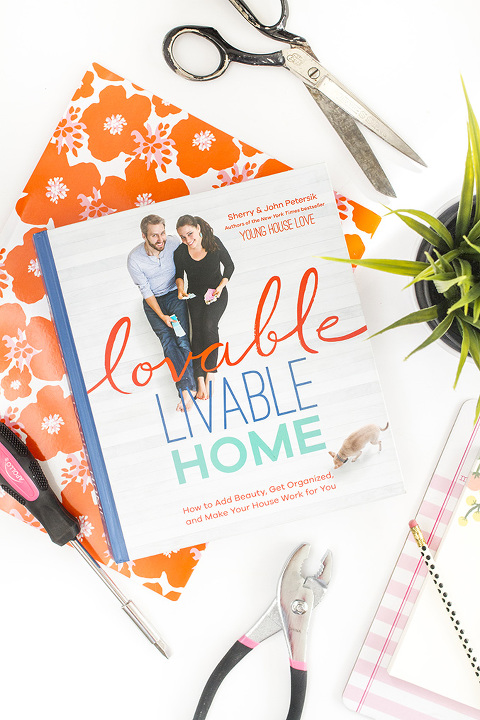 If you've read (or plan to read) the book, be sure to leave your own review in the comments! And don't forget to tag us in your social shares and use the hashtag #DGDonmycoffeetable for a chance to be featured. Up next? Styled: Secrets for Arranging Rooms, from Tabletops to Bookshelves, by Emily Henderson.