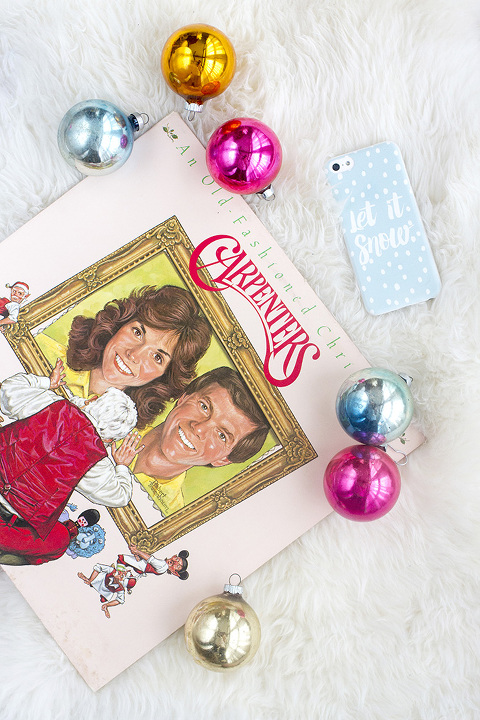 First of all, thank you all so, so much for taking the time to complete my reader survey. The honest feedback and constructive insight was exactly what I needed to get moving on my big plans for 2016, so thank you, thank you! I have scanned and rescanned the reader survey results over the past couple of weeks, really doing my best to hone in on the things that everyone wants (and doesn't want!) so that I can pick out the suggestions that feel the most authentic for my own goals for the blog.
Below, you'll find interactive graphs explaining a few of the more quantitative results, plus answers to some of the questions you all submitted through the survey. At the end of the post, I detail a few of the upcoming changes to the makeup of the blog and its content, and since I'm knee-deep in Christmas decorating over here, I'm sharing a photo or two of those fun details, too.
How is life in your new city (which is my old city!)?
It's so neat to hear that some of you are familiar with Waynesboro, Virginia! We are really enjoying our time in this totally new neighborhood, but love that it's still close enough to friends and family that we don't feel too isolated. I have definitely had some homesick moments, but this move has already been one of the most thrilling adventures of our lives, and I'm looking forward to what's to come in our new house.
Cool places in Waynesboro?
We are loving our close proximity to the river here. John is an avid fly fisherman, and with the water within a five-minute drive, he can hop down to the South River after work in the afternoons and for all-day trips on the weekends. And, of course, I love that I can go walk or drive by the water whenever I want to as well—river sitting is one of my favorite pastimes. Oh, and speaking of proximity, I'm also pretty pumped to be just 25 minutes away from Charlottesville, too, for shopping and restauranting! My favorite Charlottesville stop-in is Circa.
What do you eat for breakfast?
Lately, I've been really into a poached egg over grits, with ham and cheese mixed in. But I also love a classic fried egg on toast. Has anyone tried it with avocado? That's next on my list.
How do you stay inspired?
My inspiration comes from Pinterest, other blogs, magazines, and movies. I've always been a big, big fan of classic movies, so I love watching old 1960s flicks so that I can get inspired to try a new silhouette or DIY art project. Full disclosure: we're bingeing on the original Star Trek series from the 60s on Netflix right now, and it's surprisingly inspiring when it comes to space-age mid-century design!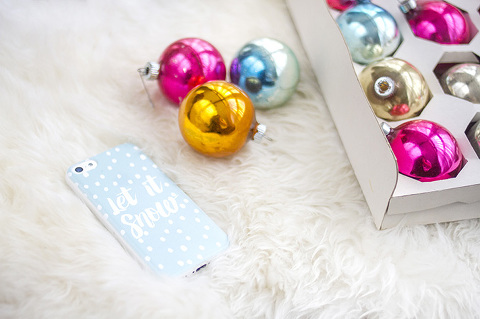 Why did you guys decide to leave Lynchburg?
John and I both grew up in Lynchburg, and despite the fact that we love it, it was time for a change. Waynesboro isn't a big city by any stretch of the word, but it's close to D.C., Charlottesville, and Richmond, which makes me feel much more connected creatively than I did in Lynchburg. John was also ready for a big change of scenery, and happily, he was able to transfer his job within the same company—so here we are!
What does John do for a living?
John works for an after-market auto parts company, doing sales and delivery.
How did you learn to DIY / renovate?
For those of you who are new to the blog, my dad is a pro carpenter and wood worker and my mom has always been an interior design enthusiast. My family has also always been a bit frugal, so growing up, we decorated using thrift store pieces and we made lots of furniture from recycled materials and wood. I think this creative homemaking has made me live the DIY life with gusto now that my hubby and I have a home of our own.
What were your must-haves when house hunting, and how did you determine what to compromise on?
Our must-haves included a single family home with retro flair, three bedrooms and at least two bathrooms, a separate formal dining room, an outdoor space, and bonus spaces for living and working. Our new house fits almost all of those bullet points (plus some!), but we did have to compromise a bit on the outdoor space. The lot isn't very large and backs right up to the neighborhood behind us, but we decided that the covered sun porch on the side of the house was "outdoor" enough for us, and we also plan to put in some big evergreen trees for privacy come spring. In case you missed it, you can tour the new house by clicking here.
Finally, here are the top 20 blogs/websites that you guys love most: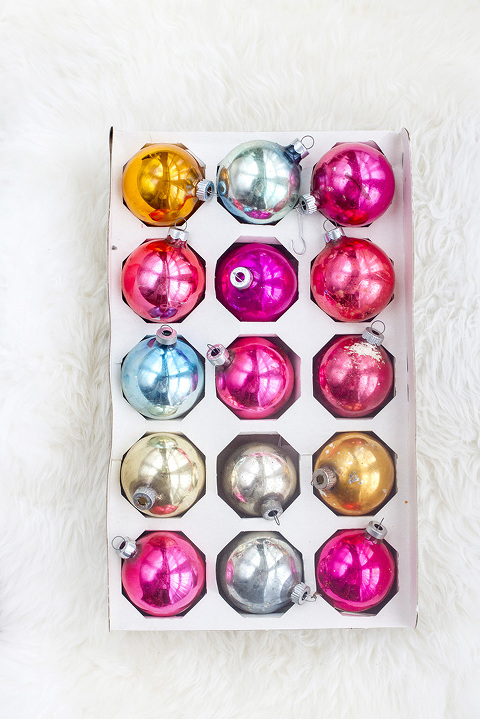 Now that I've had some time to think, I wanted to share some insight into where Dream Green DIY is going to go from here in anticipation of the blog's fifth anniversary in March. First of all, you'll notice that I will no longer be posting those filler roundup features that most people seem to be willing to do without—things like the Etsy Spotlight interviews and my Spaces + Soirée + Style series.
There may be exceptions to that rule when the topic feels right and exciting to me, but I understand that you want the meatier content with original projects and ideas. And trust me—I'm all for that! The only caveat (since I'm just one person) is that I may not post every day of the week going forward since those original-content-filled posts take hours to produce. Just a friendly heads up!
I was surprised to see how many of you miss my running Thrift Store Score column, so that will be coming back, and I will also be working in more posts about the new house transformation. You will still see simple DIY projects though and lots more content about how to easily style your home.
Thanks again for your feedback, and if you have any other things to add or comments and questions about where DGD is going from here in the new year, please feel free to leave a comment below or shoot me an email at dreamgreendiy@gmail.com.
(POST RESOURCES: iPhone case // Ornaments (similar) // Faux fur rug // Carpenters Christmas Vinyl // Mini gold scissors)
P.S. I had the super fun chance to work with Brittni Mehlhoff of Paper & Stitch to put together a holiday video PACKED with DIY ideas just in time for the season. Watch the video here (or click GO below!) to get an exclusive peek at Brittni's favorite DIY projects, Christmas traditions, transitional holiday décor, and so much more.