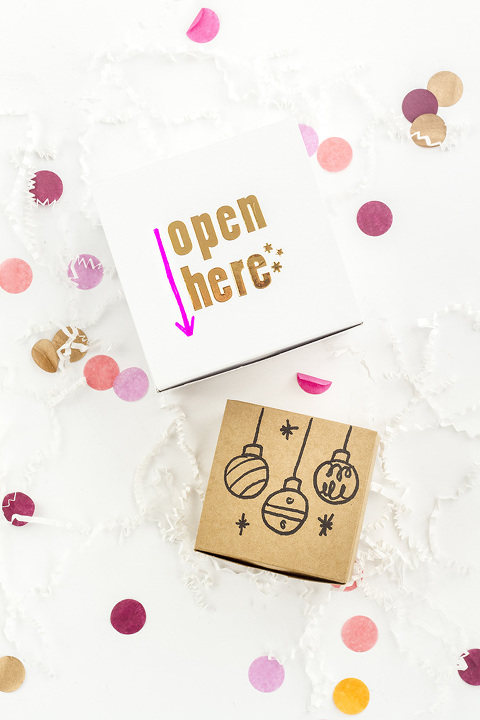 This post is part of the 10-minute projects series started by Laura Putnam, of Finding Home Farms, in which six bloggers work on a different themed 10-minute project each month. Click the links at the end of the post to visit the other bloggers who are part of the series to see how they spent their 10 minutes. This month, we're tackling 10-minute holiday decorating ideas.
I'm not entirely sure what I did to the universe to warrant such torture, but I completely missed the gene for wrapping Christmas gifts with flourish and polish. My sister, on the other hand, is an absolute pro at the craft, so I tend to get her to do most of the heavy wrapping paper lifting. But since she has since moved out of town, I've had to find a couple of loopholes. Read on to see how I managed to skip wrapping paper altogether this season, and how I was still able to end up with perfectly functional (and decorative!) gift boxes worthy of this Christmas season. That's why always have a great list of ideas for gifts to put in the boxes.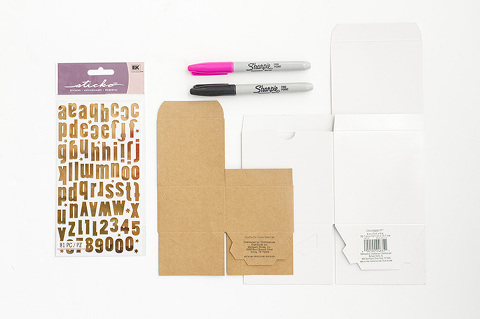 The key to this 10-minute decorative Christmas craft is the gift box. I always have a pile of flattened white or brown kraft paper gift boxes tucked away in our guest room closet so that I can quickly wrap up gifts for any occasion. For Christmas though, I wanted to go a little beyond the simple, minimalist paper box.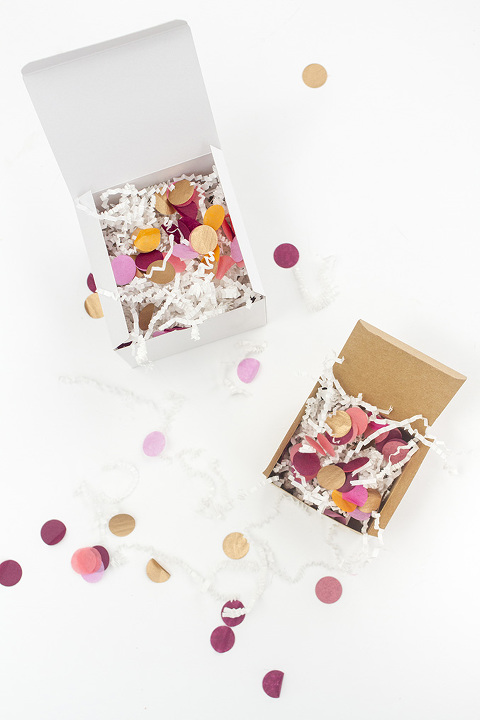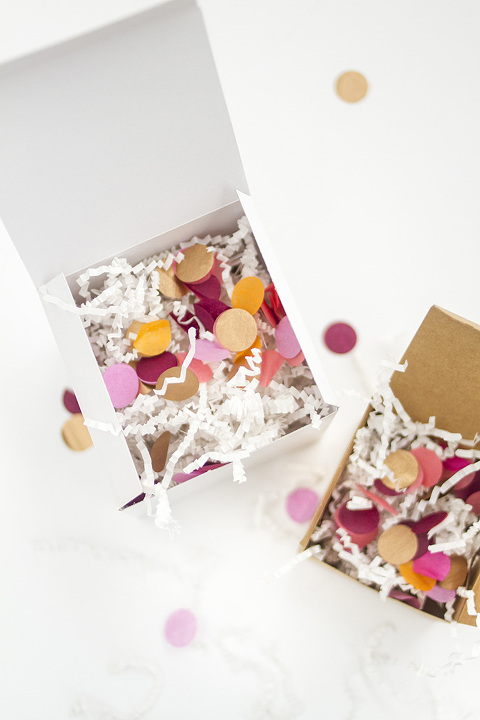 First, I filled both of my gift boxes with crinkle cut packing paper and confetti (mine is from The Flair Exchange). Then, I topped the paper and confetti filler with brand new goodies for my gift recipients. To finish, I closed the lids of the boxes down over top of the gift items. You may want to seal yours with a piece of tape or a decorative sticker, too.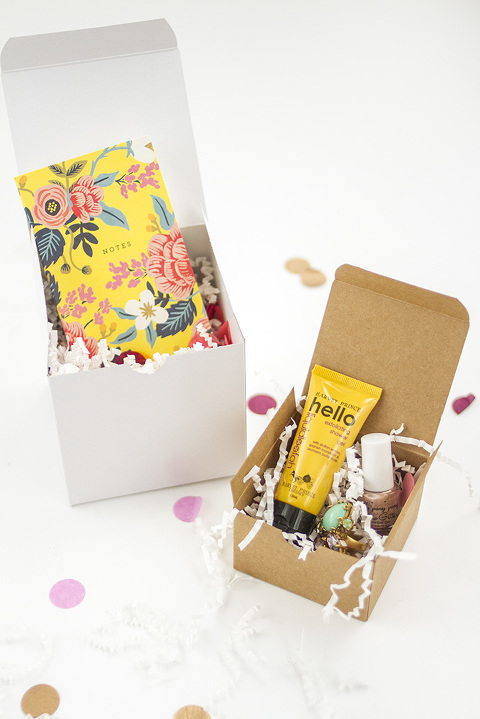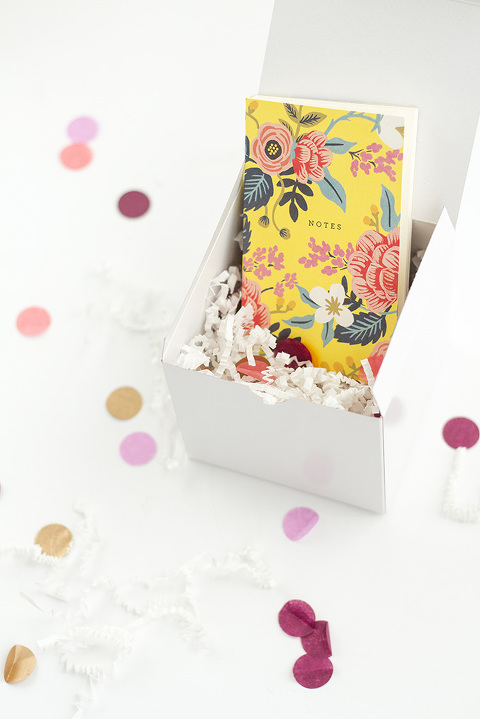 Now for the extra fun part. Working in your own home on your own boxes, grab a couple of permanent markers and some gold foil letter stickers. These will be your decorating mediums as you transform the boxes from plain to pretty-as-can-be.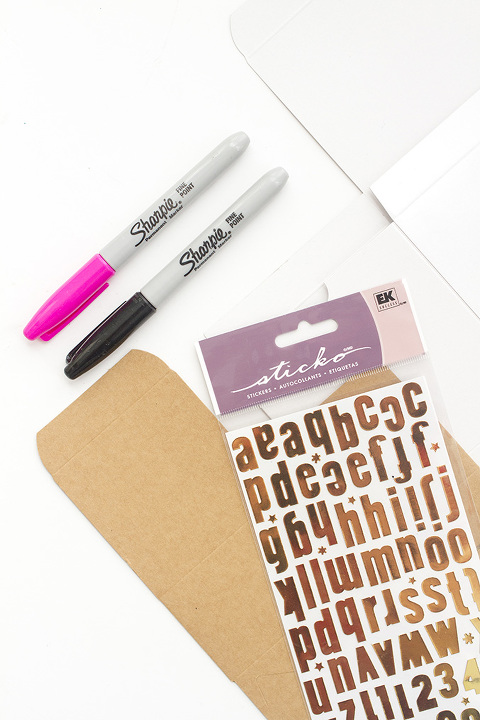 Once you have your supplies ready to go, pop off the tops of your markers and get creative! I played around with a number of ideas, but tried my best to keep things simple. My natural instinct is to go a little wild with pattern and color, but these boxes are so teeny tiny, that they tend to look better with pared back patterns and motifs. You can save the wild side of your imagination for oversized gift boxes!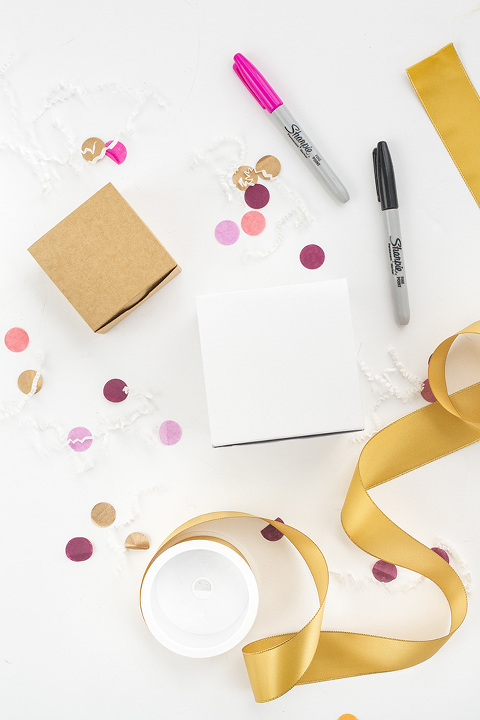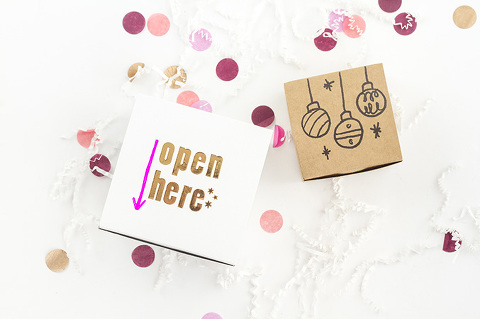 For my boxes, I ended up choosing a collection of tiny ornaments (loosely inspired by Dr. Seuss and his Grinch drawings), and a cheeky "Open Here" sentiment added to my white box with stickers. A bright pink arrow finished off the look, and both boxes are now sealed and ready to hand over come Christmas morning.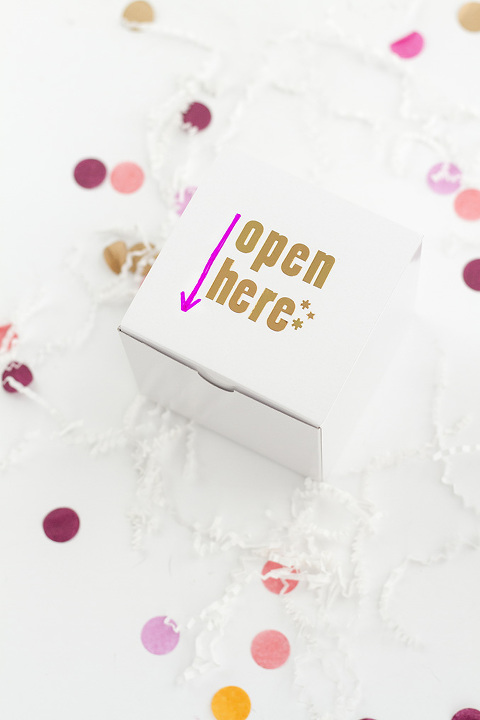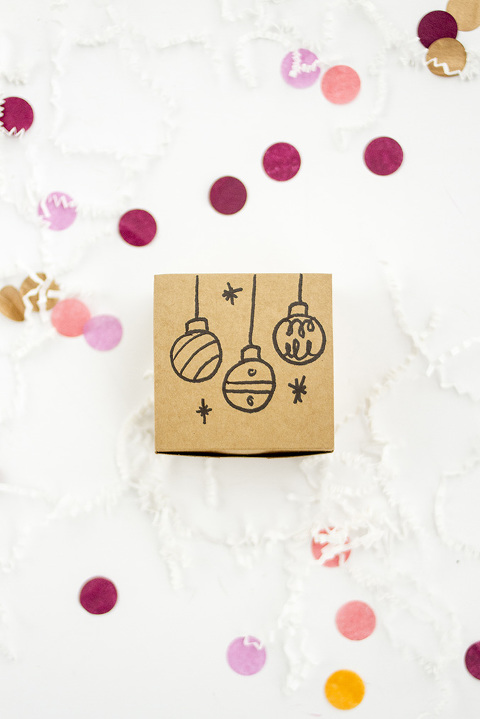 The very best part, of course, is the fact that this DIY tutorial doesn't require a single piece of wrapping paper or even one perfect crease. In just 10 minutes, you, too, can tackle a DIY doodle gift box and they'll be none-the-wiser that wrapping is outside your comfort zone. It'll just be our little secret, okay? And as a reminder, don't forget to scroll on to snag the rest of the links from our 10-minute ideas challenge!
CLICK THE LINKS BELOW TO SEE WHAT
EVERYONE ELSE CAME UP WITH THIS MONTH!