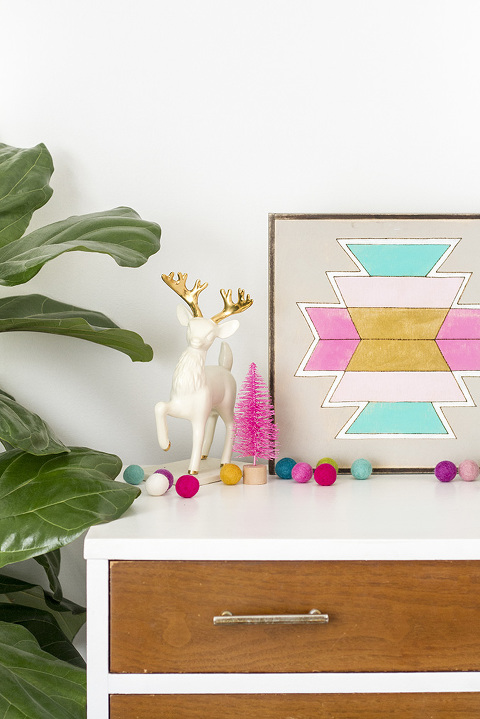 There's no denying that I am an art hoarder. There is art hidden under all of the beds, in nearly every closet, and—of course—hung on every wall. I'm trying really, really hard in this house though to limit myself. I've been so drawn to minimalist homes this past year, and am aching to add a sense of calm and cohesion to our art collection. So, I've made a pact with myself to focus on investing in pieces that really speak to me and the style of our home as opposed to going willy nilly and buying every cool piece I see.
To help you and me in our combined (albeit assumed) quest to make intentional decisions with our art purchases, I teamed up with Amanda Whitworth, of The Savoury Soul. This talented artist and creative has an Etsy shop just brimming with beautiful wooden painted pieces, and when I found out that each of her works could be customized, I jumped at the chance to send her specs for my dream piece. Read on for tips on how to buy custom art for yourself this holiday season—and beyond!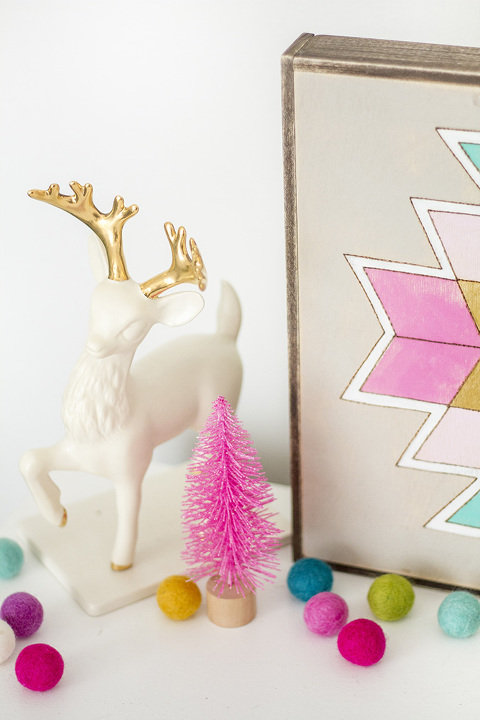 Choose Your Colors Wisely
If the artist whom you're working with allows for color changes, take advantage of this first thing. I chose the style of piece that I liked most from Amanda's shop (the Tribal Art Print) and then pulled it into Photoshop. While in the program, I was able to add boxes of translucent color over the existing shapes to adjust the palette in real time. In a matter of minutes, I was able to change the entire look and feel of the piece to fit in with our existing décor. See my mock-up here in case you're curious.
Even if you don't have Photoshop, you can easily print the piece and color over the shapes and surfaces with colored pencils, or just do your best to mentally visualize the piece in your own personal color scheme.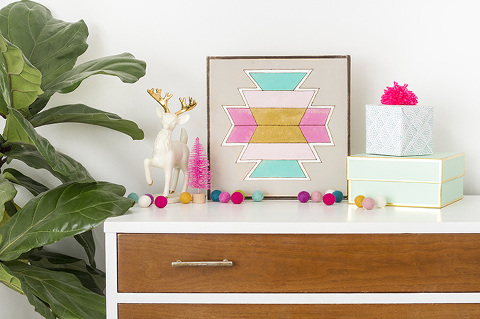 That Said, Don't Steamroll The Artist's Work
Although it's important to make sure that you choose a color palette that will stand the test of time amongst your own surroundings in your own home, that's not to say that you should completely change the artwork or steamroll the artist's original vision.
I loved the design of the original piece in Amanda's shop and wanted to make sure that the intrinsic character of the artwork remained intact. So I had no trouble encouraging Amanda to run with the same line pattern and the wood-burned detail that she had incorporated into the first piece listed on her site. If you follow a similar process, your own custom piece will end up being the perfect blend of the artist's vision and your style.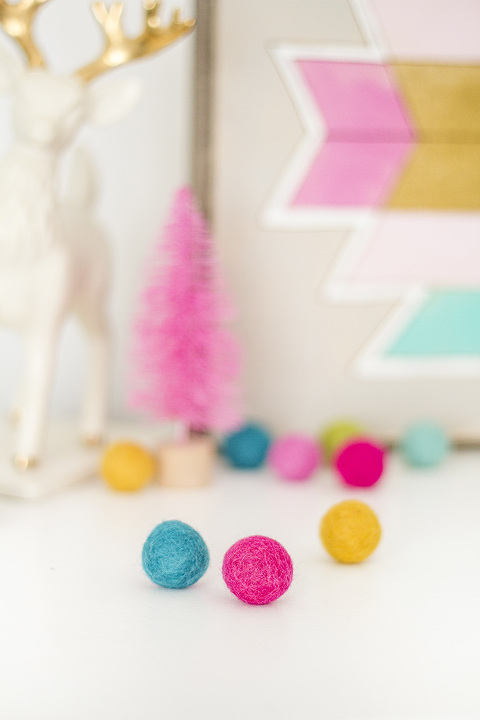 Don't Rush The Decision
There's no denying that custom artwork can be a bit of an investment. So, don't rush into things—give yourself a day or two (or more!) to really think through the art work. Plan out where you're going to hang or display it in advance, and consider how it will fit in with the rest of your décor. The pieces in The Savoury Soul shop are actually very reasonably priced, but I still made sure to think through my color scheme and planned out where I would hang the finished custom piece long before even proposing the changes to Amanda.
Moral of the story? Don't rush headlong into your purchase of a custom piece—handcrafted, personal artwork is meant to be extra special, so give the investment time to marinate a bit in your mind so that, when you finally make the commitment, you can do so with excitement and pride.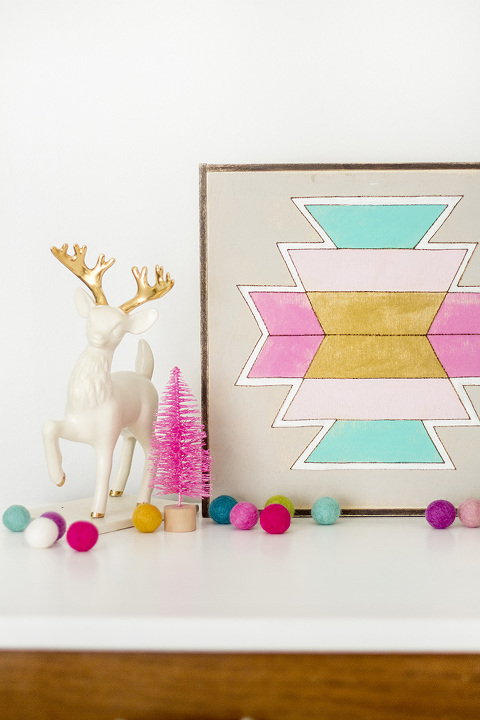 Big thanks to Amanda and The Savoury Soul for partnering up with me for this feature, and for working so hard to bring my vision for a gorgeous mint and blush tribal art work to life. I love that this piece is a true combination of her style and mine, and I can't wait to enjoy it for years and years to come.
The Giveaway
Now for the fun part: Amanda is offering one of you your very own custom piece from The Savoury Soul shop! The winner of this exclusive giveaway will have the opportunity to scan her beautiful pieces, and choose one to get for (or gift) yourself. For this giveaway, I wanted to try something new—we're running it on Instagram instead of here on the blog, so simply hop over to the app here now through 12/29, and follow the directions. If you aren't on Instagram, don't worry—just leave a comment here on the blog, and I'll manually add your name to the comments on Instagram.
As a special bonus, all DGD readers can enjoy 10% off anything in the shop and on custom orders. Just use  the code "DREAMGREEN2016" at checkout. Good luck!