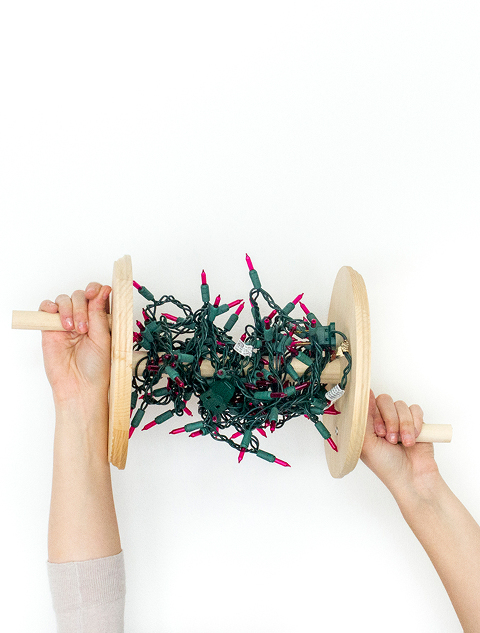 Christmas is quite literally just around the corner, which is GREAT news! The not-so-great news? That means that the end of the holiday season is just around the corner, too. Before you know it, it'll be time to start packing away our newly acquired gifts, rolls of wrapping paper, and Christmas ornaments—not to mention, several lengths of twinkling lights.
And for most of us, we're the ones who put the lights up and have to take them down, unless you hired a professional to have them installed, like most commercial business do. They usually just contract any Commercial Christmas Light Installation Colorado to do all the work and heavy lifting.
With a brand new house to our name, we ended up going all out with our own Christmas lights this season. Right after Thanksgiving, John was traipsing across the roof, armload of lights and a hammer in hand to nail everything into place along the sloped edge of our mid-century A-frame home. This was the first season that we had ever really hung holiday lights because we lived in a townhouse before and just never felt like putting in the effort. This year though, we wanted to make Santa extra proud.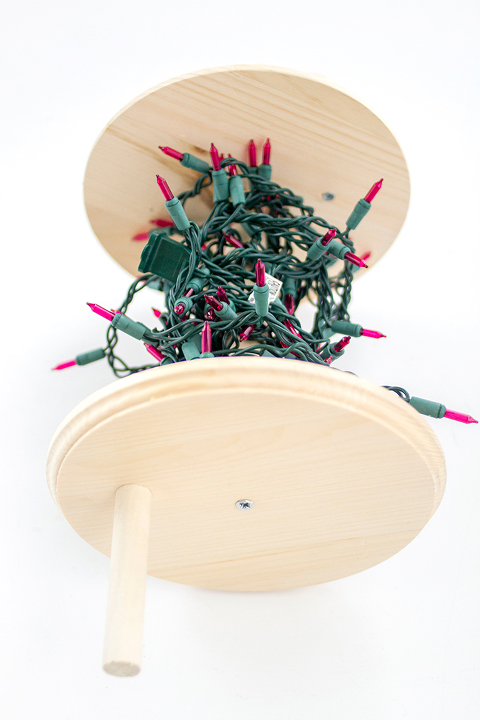 Of course, that now means that we have about 100 extra feet of Christmas lights to contend with post-holiday! So I quickly eeked out a DIY spool over the weekend to get our colorful bulb lights all organized, untangled, and put away with ease. Click through to eHow now where I'm sharing my very last handmade craft of the year: A DIY Christmas lights spool made from pine rounds and two wooden dowel rods.
Although I have a quick post coming at you tomorrow morning, I will be taking the rest of the year off to enjoy time with family and to soak up some fresh inspiration ahead of the new year. So, here's hoping that you and your family and friends enjoy the very best of holidays. Merry Christmas Eve-Eve! 
P.S. Don't forget to enter the custom art giveaway! Contest ends 12/29—get all the details here. Good luck!