THE KEEPSAKE KITCHEN DIARY ($45.99)
Since we ended up spending the ENTIRE weekend working in the kitchen to install a subway tile backsplash with my dad (a project that is actually going to spill into our evening hours tonight), I subsequently have kitchen-y things on my mind. From pretty clear containers for rice and pasta to coffee storage galore, you name it in the kitchen, and I've dreamt about it. All this brings me to today's book review, which just so happens to focus on our new heirloom recipe book, The Keepsake Kitchen Diary.

WHO SHOULD READ IT
If you love to cook, if you love all things "nostalgic," or if you are a combination of both, then this book is for you. It's filled to the brim with customizable pages and removable recipe cards that all can be jotted on to commemorate your favorite meals and recipes, plus the heavy spiral-bound book comes equipped with tabbed sections that organize everything from starters and soups, to main courses, side dishes, and desserts. There's also a section for those hard-to-categorize items that need a special home all their own.
Each section offers you a place to handwrite favorite recipes, plus a place to jot down any other little memories or moments that you want to hold onto for posterity's sake—the date the meal was made, who loves the recipe the most, occasions worth noting. It's such a sweet way to make lasting memories out of your favorite meals.
THE TAKEAWAY
If you've ever felt like your favorite family meals and recipes deserved the same sort of sentimental value as family photo albums and videos, than I have no doubt that this book will end up a priceless part of your home. It may sound a bit cheesy, but The Keepsake Kitchen really does encourage all of us to treat meals as irreplaceable moments meant to be celebrated. As a small aside, wouldn't the book be the perfect wedding gift for new couples?!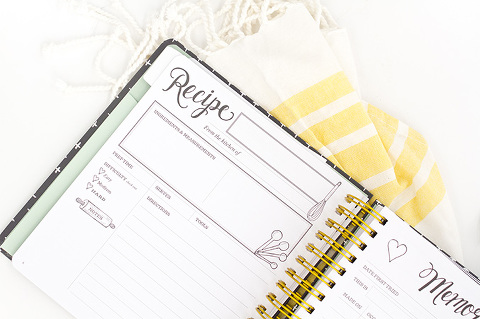 FAVORITE FEATURE
My favorite thing about this kitchen book (aside from my obvious love for the concept itself) is the design. The cover is gorgeous and so the book was one of the first things I styled into our nearly finished kitchen makeover over the weekend.
The inside pages have been designed with just as much love as the cover, too. Each section starts off with things like a beautifully illustrated piece of artwork, a list of pantry essentials, an herb guide and even a meat roasting how-to. Nearly every flip of the page offers something new to learn, complete with pretty cursive lettering and drawings to "Ooh" and "Ah" over.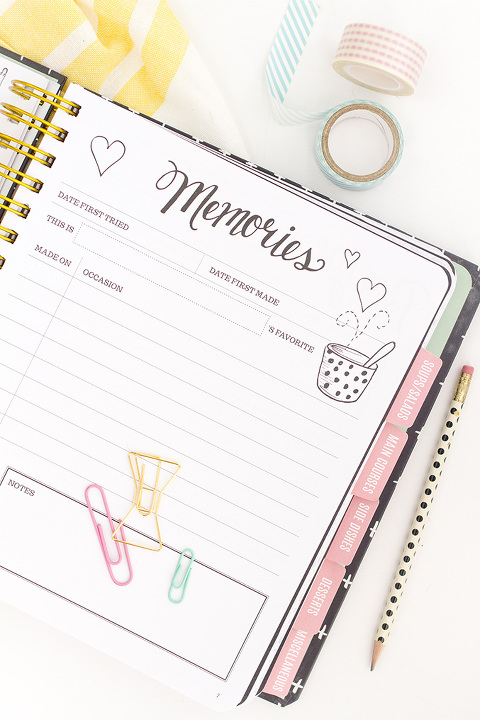 If you've read (or plan to read) the book, be sure to leave your own review in the comments! And don't forget to tag us in your social shares and use the hashtag #DGDonmycoffeetable for a chance to be featured.