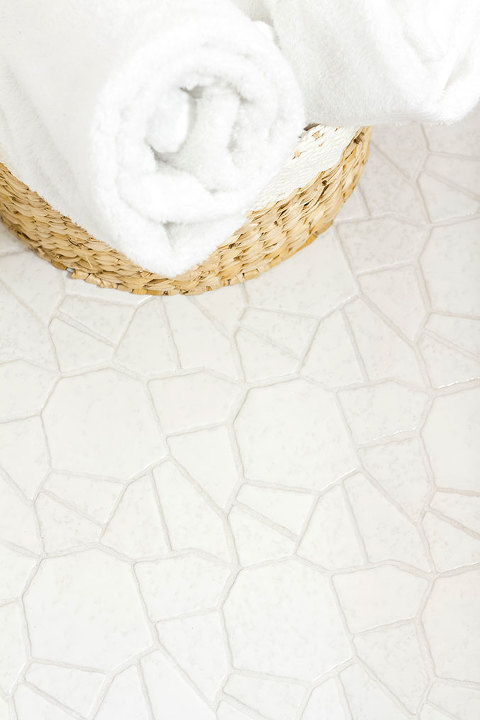 It's time to tell you a little tale about our bathroom grout. You see, when we had our inspection before even moving in, we were surprised to find out that the main bathroom actually sported real life tile. Initially, when looking at photos of the house online and during our marathon open house tour back in September, we assumed that the cracked tile was a linoleum look-a-like. Turns out that it's the real deal though!
If you look closely, you'll see a pattern to the madness, so it's not like the previous owners took a hammer to full tiles, but the semi-asymmetrical design actually has its charm now that we know it's legit tile—dingy grout line and all. Below is a not-so-grand photo of the bathroom that I took during our inspection before we had touched a thing.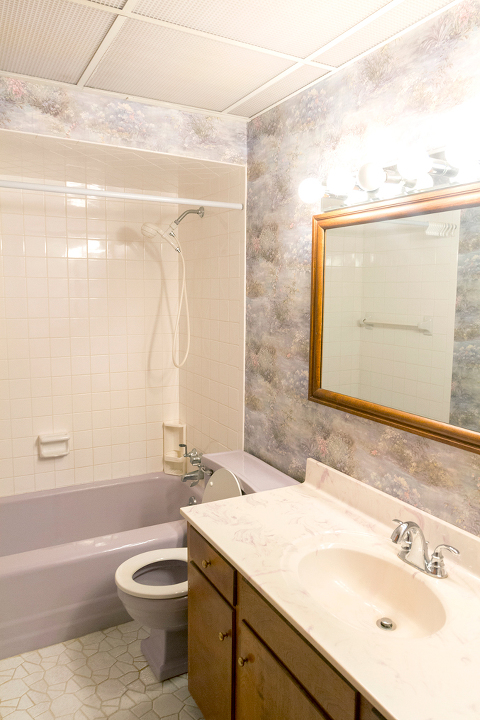 Although I decided to change my mind and fall in love with the 1960s tile after all, one thing I didn't love was the 1960s grout color. The darkish brown lines in between the bright white tiles seemed to accentuate the not-so-random pattern, plus it had seen years and years of wet feet and sporadic bathroom cleaners. It was time for a refresh. Happily, this project was as simple as grabbing a handful of Miracle Grout Pens from Lowe's, and then going to town coloring in those lines!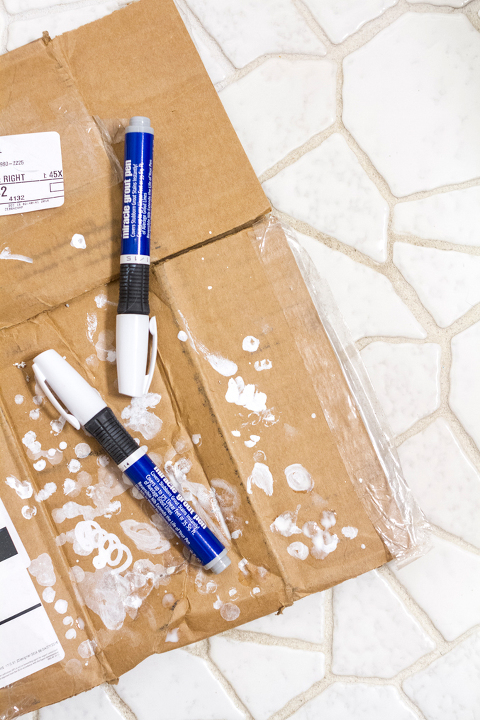 You can snag the entire step-by-step guide over on eHow in case you're curious to know the process. Spoiler alert: it was a cinch! I just turned on the Christmas tunes at top volume and spent a couple of hours working my way across the floor. I knew the results would be dramatic, but I didn't quite know just how dramatic the "After" would be. Here are a couple of mid-progress shots below, followed by the final "Before" and "After" aerial shot.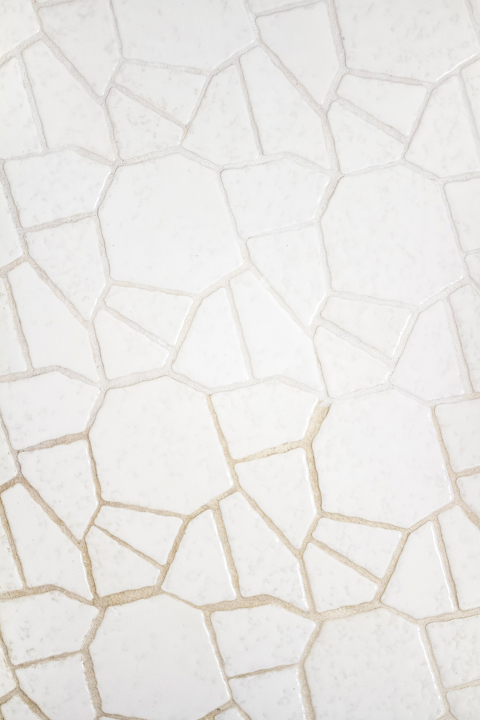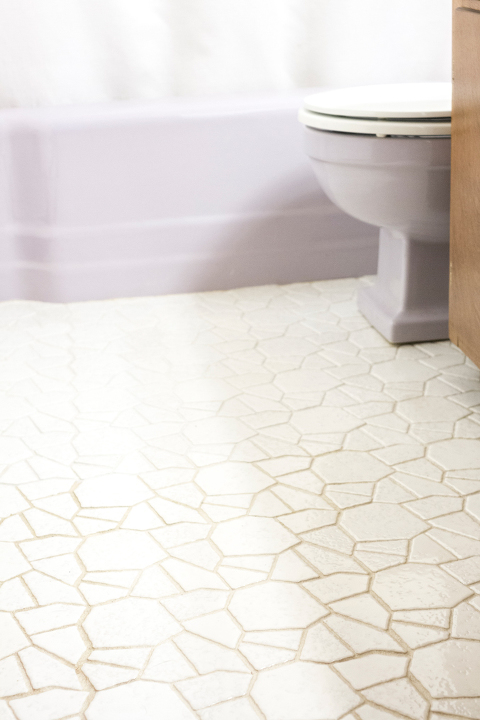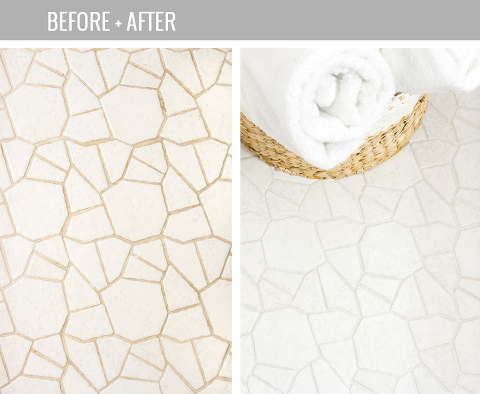 Again, hop on over to eHow for all of the details, including the simple five-piece start-to-finish supply list. Have you tried this method out in your own home? The process is catching on like wildfire on Pinterest, and I'm only one of many to say THIS STUFF WORKS! After spending four solid days tiling our kitchen backsplash, I'll take a grout pen marathon over retiling absolutely any day of the week.