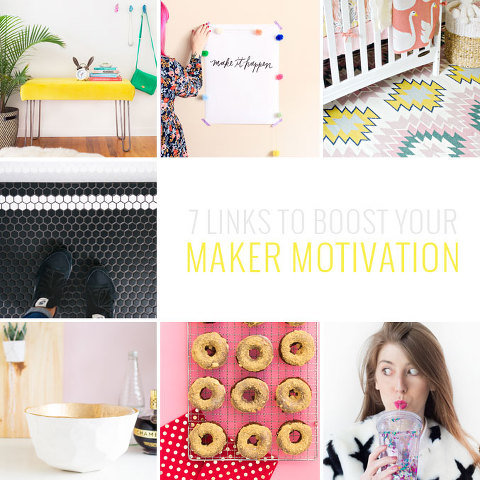 Although I would still classify this past week as better than the last one (which was filled with remorse over the end of Christmas break), it was still a pretty hard one to get through. I think it has a little something to do with the fact that our kitchen tiling project took far, far longer than anticipated over the weekend, and also cost far, far more than I had hoped. BUT the good news is that I am absolutely, positively head over heels with the results. Would I tile my own backsplash again? Not so sure…But I can safely say that it's all worth it now that it's almost 100% complete.
Suffice it to say that this weekend will be spent entirely in my pajamas with a cat in my lap and a book in my hand. But just in case you're feeling extra productive, here are some of the cool DIY links that caught my attention this week.
7 DIY Links To Boost Your Maker Motivation
And in case you missed some of the fun content that went live right here on DGD, click back to see how to refresh your dingy tile grout without renovating, a quick breakdown on how to enjoy more music in the new year, my tips for how to shop and style Thrift Store Scores like a pro, and a review of The Keepsake Kitchen Diary book. Got a fun link of your own to share? Drop it in the comments!
Get daily maker inspiration on Pinterest