Did you hear? I've randomly decided to go "vegetarian," and have been eating up (pun intended) my brand new lifestyle with fresh recipes that are all packed with bright, crunchy produce.
Why did I decide to do this almost 30 years into my life? I don't really know, other than to credit it to sheer boredom where meat is concerned. Truth be told, I haven't been feeling all that great lately, and our standard lunches and dinners just weren't exciting me. It was time for a change, and since my sister has been a vegetarian for years, I figured I'd follow suit and give the diet a try.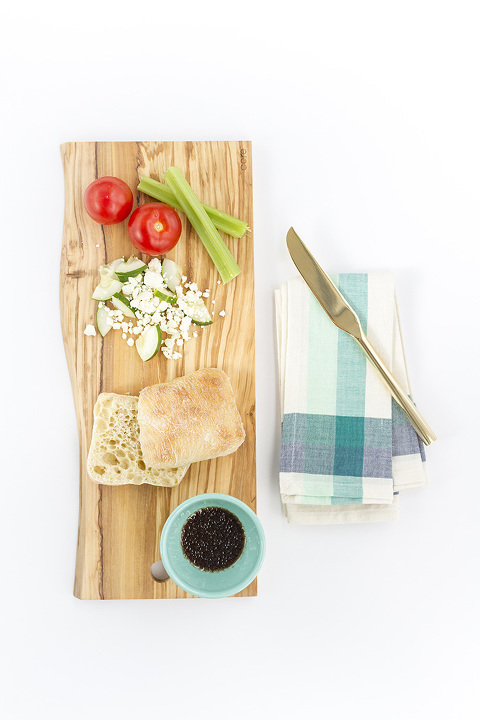 So far, I'm absolutely loving my revamped routine. I eat the same types of grains and pasta that I always loved, but have exchanged meat for things like chopped zucchini, tomatoes, onions, potatoes, and lots of fresh herbs. I've never been so excited about making lunches and dinners before, and even have come to enjoy meal planning—a weekly task I used to loathe.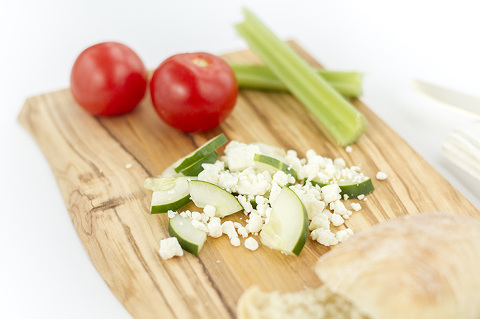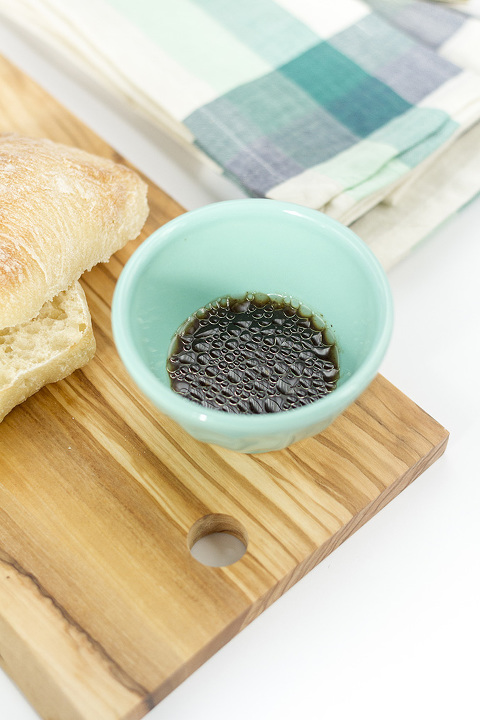 One thing I've been particularly fascinated by is flavor pairing. Before, whenever I had to make dinner, I typically just slapped store-bought marinade together with chicken or beef and added pasta or rice, then done. But now, I'm trying six or seven ingredients in one dish and it's been sort of a thrill.
Take my latest go-to lunch, for example. This Vegetarian Vinaigrette Citrus Crunch Sandwich is so easy to make it hardly warrants a recipe, but I'm going to share it anyway in case you're looking to add more veggies to your own daily routine! This one is on constant rotation these days, and can be modified to include practically any of your favorite vegetables and natural spreads.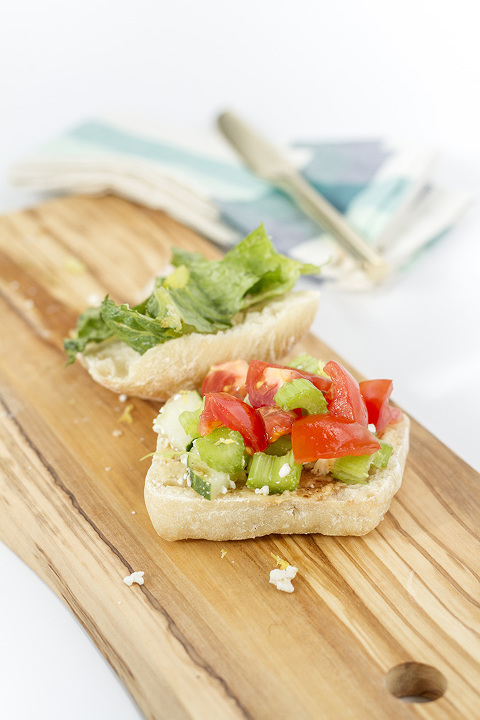 Ciabatta roll or 2 slices French bread
1 Tbsp. hummus
1 Tbsp. balsamic vinaigrette dressing
Handful chopped lettuce, to taste
1-2 stalks celery, sliced
Handful chopped tomato, to taste
Handful chopped cucumber, to taste
1 Tbsp. feta cheese
Pinch of lemon zest

Use a knife to spread the hummus on one side of your bread, and add a few dollops of dressing on the other half of bread. Lay lettuce on top of the hummus-spread bread slice, and then finish by layering on the rest of the ingredients—celery, tomato, cucumber, and feta cheese. Sprinkle on a pinch of lemon zest. Close and enjoy your sandwich!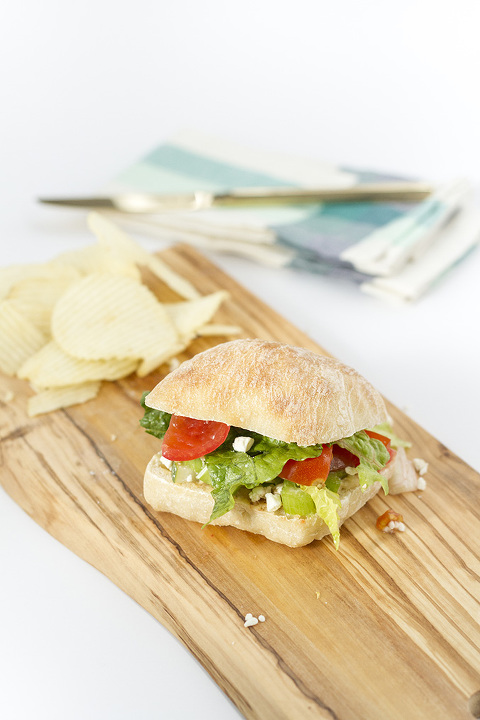 For another take on this produce-packed sandwich, try my Simple Spring Veggie Wrap recipe! Do you have a fun vegetarian recipe of your own to share? Please send any and all recommendations because I'm working to build up a new inventory of meals to try, and would love your insight!