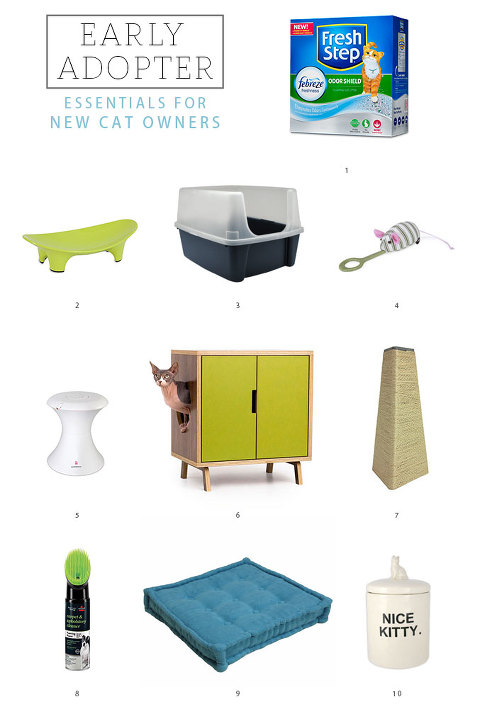 One of the things in life that I will never, ever understand (outside of this topsy turvy election, of course, which is starting to make my head spin) is just how cats got such a bad rap! Sure, I'm a little biased as a "cat person," but why on earth do "dog people" hate cats so much?! Some nasty neighborhood feline must have done a number on some poor unsuspecting soul, and now everyone feels like they have to be on their guard. This stance makes me so sad because kittens and cats truly have the power to add so much to your life! Okay. Sorry. My rant is officially over.
On a positive note, our youngest cat, Tonks, has been reforming folks right and left with every person she sets her tiny crossed eyes on. In case she (or some other sweet, cuddly, precious kitty you know of) has convinced you that it's time to add a cat to your own home, I've rounded up a full linkable set of 10 Essentials For New Cat Owners over on eHow. There's no denying that pet products have a tendency to be a bit ugly and anything but stylish, but I've combed the web searching for the goodies that I wouldn't mind adding to our own home, and you can check them all out on my list.
Personally, I have my eye fixed squarely on that cool mid-century style litter box concealer (#6). Is it not the loveliest thing you've ever seen?! Click through to eHow here to check out the rest of the linked goodies for yourself!