Bright Bazaar and its founder, Will Taylor, are names that likely ring more than a few bells. Will's signature style and penchant for color and good design have made him and his blog a household name—a reputation that now expands into the published world with his book Bright Bazaar: Embracing Color For Make-You-Smile Style.
I recently picked up the book for myself, and spent Monday of this week pouring over every single page. It was one of those delightfully quick reads that comes packed with good eye candy and lots of easy-to-digest tips. Read on for my review and a breakdown of what you will find within the pages of the book!

WHO SHOULD READ IT
Are you afraid of color, but are curious to know how to add it to your home in small doses? Or maybe you're a natural color lover and need a helping hand when it comes to narrowing down your palette at home? Whatever the case, this book is for you. Will breaks the concept of color down into manageable palettes (which he calls "Color Cocktails"), and shows real life examples of how to incorporate color into your home in a way that doesn't feel overwhelming or challenging.
THE TAKEAWAY
Useful color palettes can be found literally anywhere you go. All you have to do is learn to look around and embrace all of the visual inspiration out there. Whether you're traveling to exotic, romantic places like Will did as he explains in his book, or you're just waiting in line at the super market, chances are more than good that you can find a combination of hues to spark your fancy—and that can inspire your entire home if you put your mind to it!
FAVORITE COLOR COCKTAIL
The Flirty Fiesta, which is seen on pages 108 through 117. When I flipped the page over to page 110 and 111 on Monday, I actually gasped out loud. The concept behind this particular Color Cocktail is a collection of bright colors on a bright white background. If you've been to our home or seen snippets of it here, then you know just how much this palette speaks to me. Of all the beautiful color combinations that Will shared in his book, the Flirty Fiesta was my personal favorite.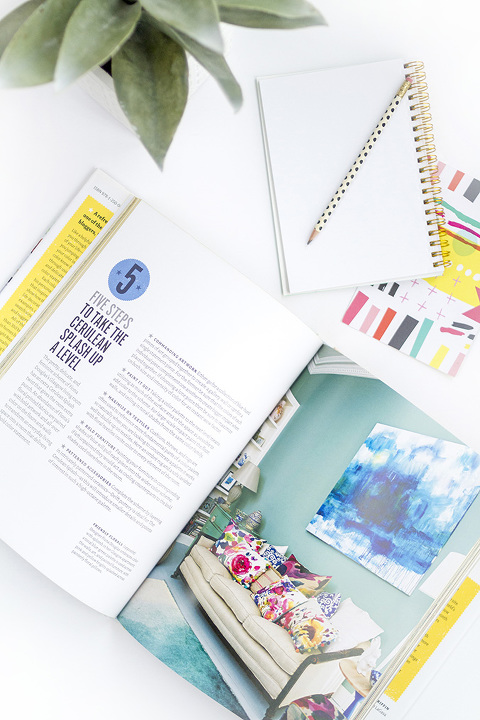 In case you didn't hear, Will has a second book coming out this May, which you can check out here. I have no doubt that his new book, Dream Decor: Styling a Cool, Creative and Comfortable Home, Wherever You Live, will also be a hit.
If you've read (or plan to read) the book, be sure to leave your own review in the comments! And don't forget to tag us in your social shares and use the hashtag #DGDonmycoffeetable for a chance to be featured.