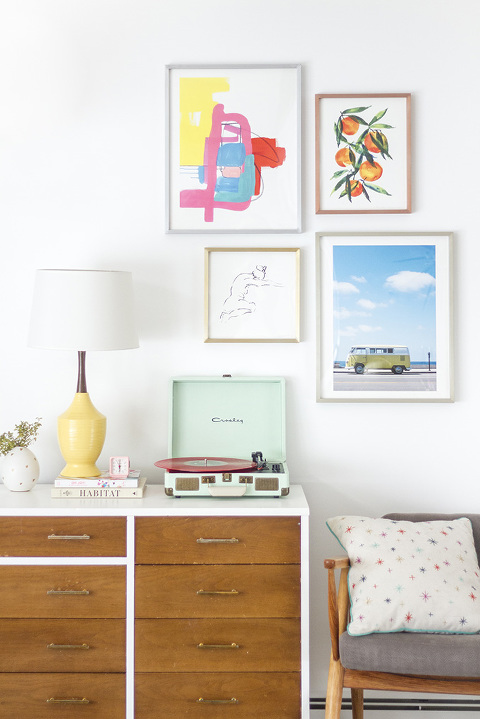 Curating a personal collection of artwork is admittedly tough. Not only is it a pretty sizable investment, but you also have to be sure that you choose pieces that will match your aesthetic for the long haul, in a color palette that coincides with your décor. This concept is nothing new, but for me, I tend to fret even more over the frame.
Which is why I couldn't be more thrilled to see that metallic framing is quickly becoming the new "it" thing in the home décor world. I tend to overthink (and then overthink) my frame choices, just to end up settling on white since it seems to be the safest bet. But with this new metallic frame trend, I can rest easy that my choices will always be in vogue. Why? Because metal is one of those happy finishes that sports a luxurious hint of color, but also is classically categorized as "neutral"—the best of both worlds.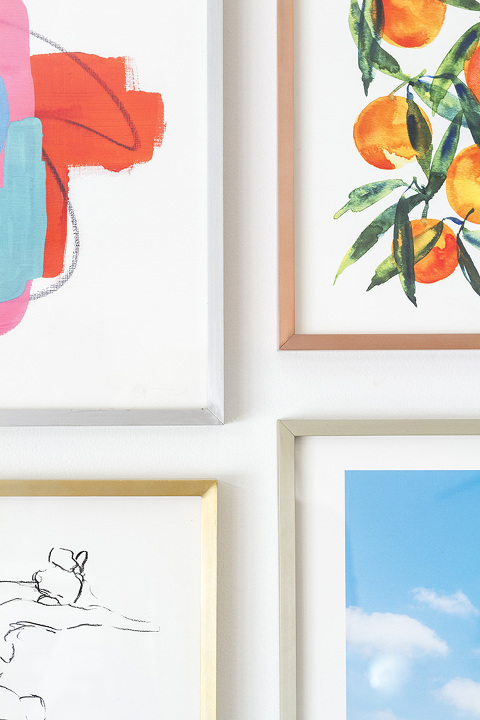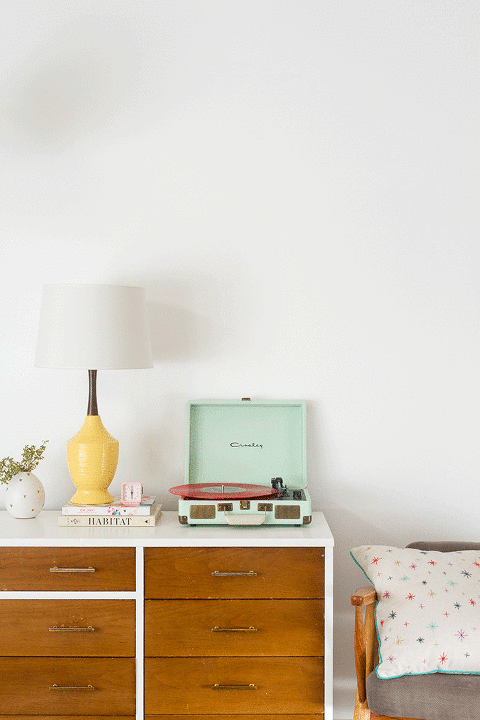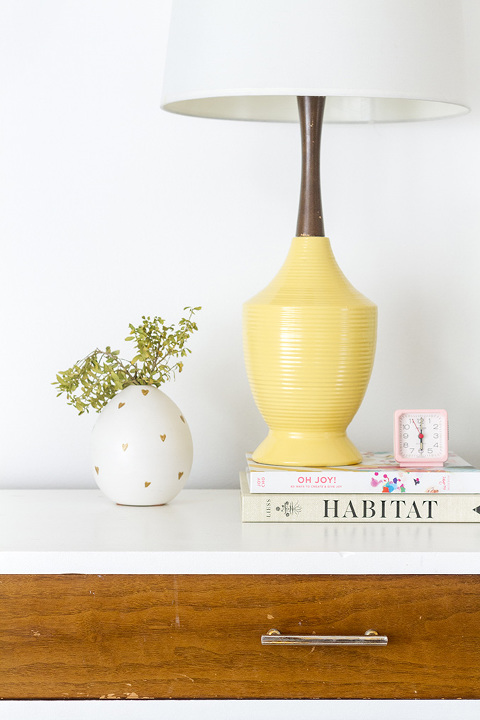 In order to test out the theory, I partnered with Minted to put together a gallery wall brimming with metallic edge. For my mini collection, I chose Model9 by Miranda Mol, Tangerine by Alexandra Dzh, Composition 2 by Jaime Derringer, and Yellow Van II by Jennifer Little. Although each of these pieces packs personality and lots of bright, bold color, the collection feels strangely united thanks to cohesive metallic framing.
As I discovered while mocking up my collection in Photoshop before hitting "Order" (see the second group of art that I didn't end up choosing here), metals go together even if they aren't the same finish. So, brass goes with copper, silver goes with rose gold, and vice versa. None of my metal frames match, but they still feel like a collection thanks to the similar sheen and the matching silhouettes of the frames themselves.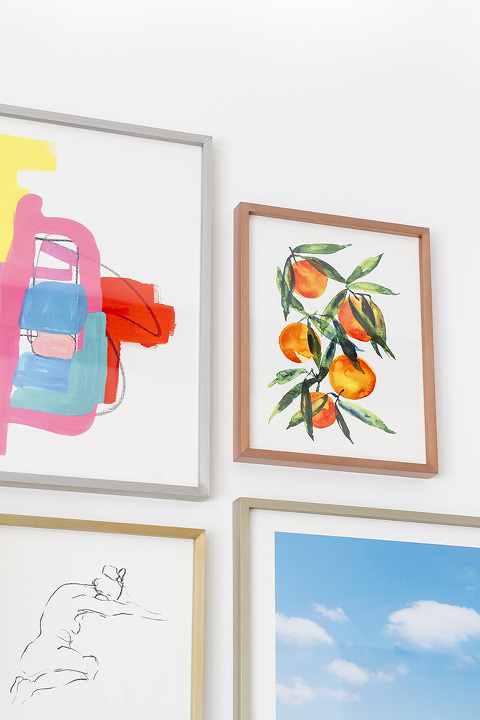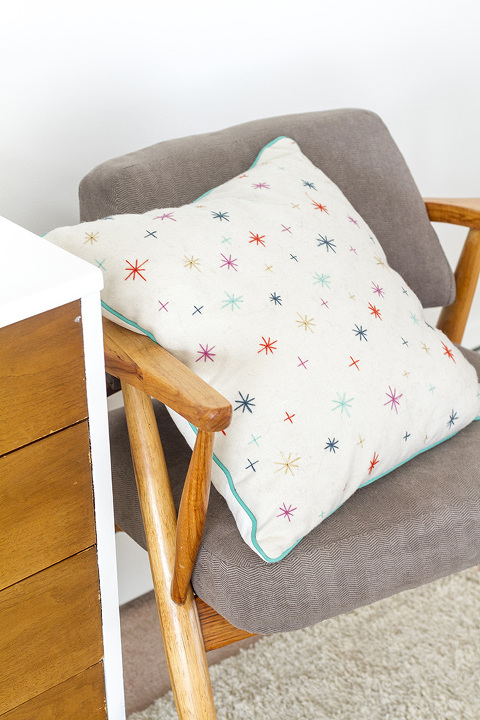 As you ease into the new year and feel yourself feeling frisky when it comes to your design choices, maybe consider testing out your spontaneity with new art framed in metal. Although I've changed around the art in our living room about five times since we moved in back in October, I think that this collection of four is here to stay. Now, I'm curious to know: would you go metallic in your home?
(Artwork shown: Model9 by Miranda Mol, Tangerine by Alexandra Dzh, Composition 2 by Jaime Derringer, Yellow Van II by Jennifer Little, c/o Minted)