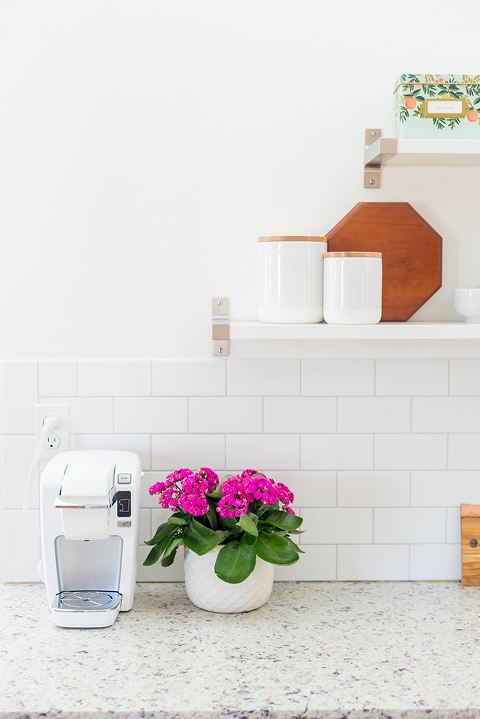 Shortly after installing our white subway tile backsplash in the kitchen, John and I lost every ounce of steam to continue with the finishing touches. The project itself was a bit harder than either one of us had anticipated, so once that final tile was in place and the grout was left to dry, we put our tools away in the basement, and then decided to flat out ignore the fact that we need to add trim pieces and run a line of caulk along the bottom edge of the backsplash. That was about, oh…10 weeks ago.
The good news is that we're slowly getting back into project mode, and have inched towards the actual finish line by sealing our granite counters. This step is an important one because the granite needs to be good and impenetrable before running the caulk line at the base of the backsplash where it meets the counters.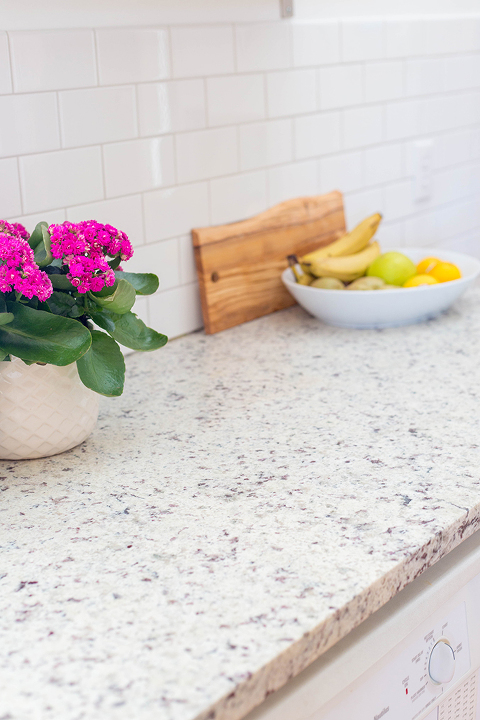 If you've been putting off sealing your own granite counters, the good news is that the process is a simple one with the proper prep and supplies! I'm sharing the full tutorial for How To Seal Your Granite Countertops over on eHow now, so grab the details by clicking those links. Now to schedule our date with a caulk gun in the kitchen…Wish us luck!