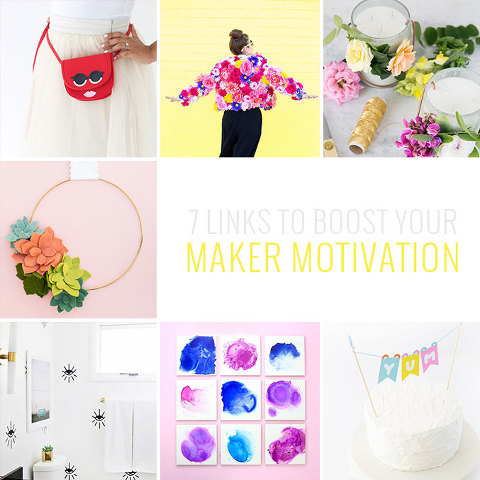 Well, I am happy to report that I'm finally feeling much better after a nasty stomach bug took me down for the count for seven solid days. Boy, it's amazing how far a person can get behind in just one week. I am absolutely drowning in to-do's right now, but it's okay. Know why? Because I can actually eat real food and take showers and get DRESSED!
Because I'm finally back to my healthy, happy-go-lucky self, I will definitely be breaking out the crafting supplies and power tools this weekend to try to get caught up—not to mention to put my bored hands to work once again. To get both of us in a creative mood, here are the seven DIY links that caught my eye over the past week.
7 DIY Links To Boost Your Maker Motivation
And in case you missed some of the fun content that went live right here on DGD, click back to get the scoop on How To Seal Your Granite Counters, plus a quick Thrift Store Score story. Got a fun link of your own to share? Drop it in the comments!
Get daily maker inspiration on Pinterest