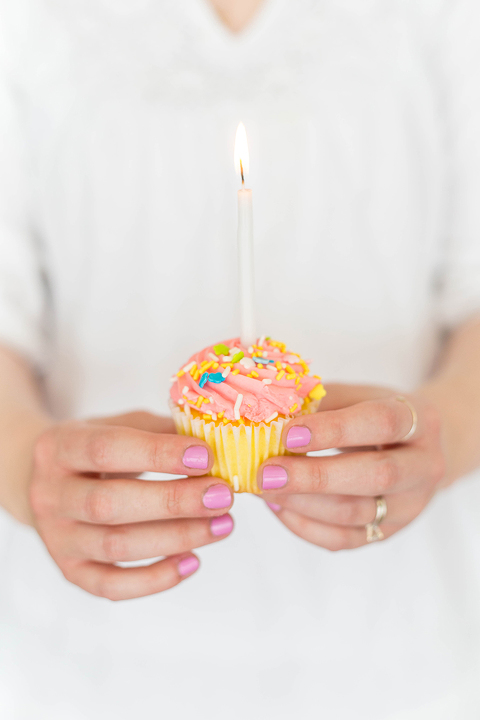 Although it has been easy to forget since I've been in hustle mode lately, my thirtieth birthday is coming up this weekend! I am actually really, really excited to leave my twenties behind. I'm oh-so-thankful for all of the incredible memories I've made since I turned 20 years old (namely, graduating from college, getting married, owning our first house), but I'm ready to see what this new decade has to offer. I've heard rumors that your thirties are the best yet, so I'm excited to see if the legend is true.
But before I dive head-first into this brand new decade of life, there's a party to be had! This year, I teamed up with Mixbook to show you how to throw your own perfect birthday bash. All it takes is six easy steps from "You're invited" to "Thank you," and I'm offering the breakdown (including a fun animation!) below.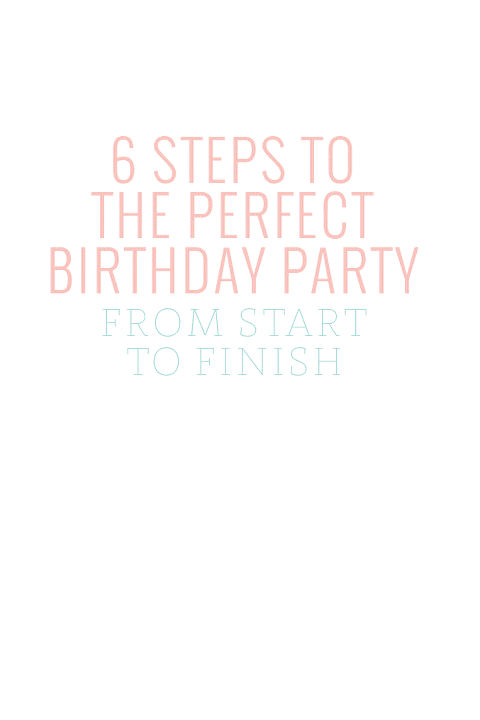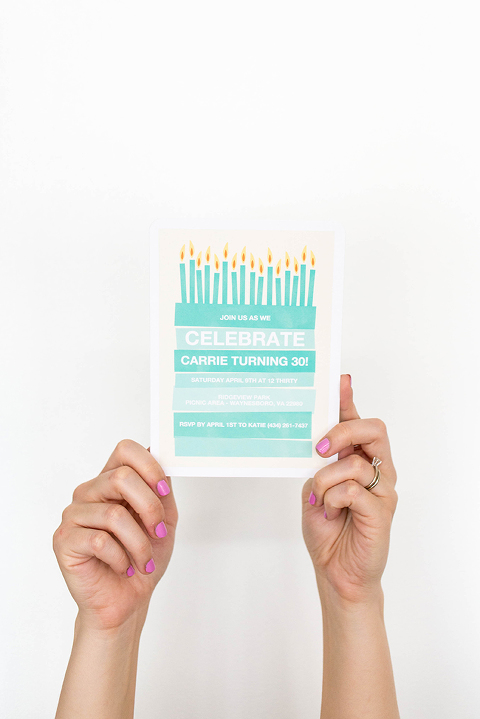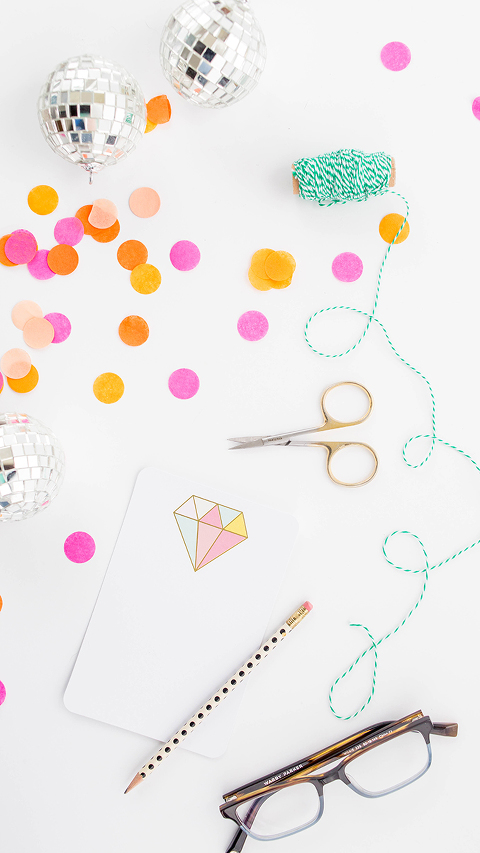 6 Steps To The Perfect Birthday Party
CREATE A GUEST LIST: Grab a sheet of paper and start jotting down a quick list of all the people whom you'd like to have gather for your birthday celebration. Now's also the time to start thinking about your color palette and décor ideas. I decided to go with bold orange and teal with hints of pink for my own party.
DESIGN AND SEND INVITES: I remember when it used to be the norm to go to Big Box stores for party invitations. You know the kind—blank lines where you write in your information and pray that no one else bought the same exact invite for their own soirée. Well, now it's easy to design your own custom invitations, and it's actually pretty cost effective, too. I designed my invites from Mixbook using this template, and I love how they came out. They were the perfect inspiration for the rest of the event.
SET THE TABLE: I decided to throw an outdoor event by the river here in town, so disposable plates and store-bought cupcakes laid out on blankets was the perfect set up for me and my thirtieth celebration. Since the affair was ultra casual and laid back, I added a touch of elegance by laying a printed Instagram photo—one from each of my guests' feeds—at their plates. They served as little take-aways and place cards.
PARTY! Once everyone arrives, make sure to let loose and enjoy your hard work and thoughtful coordination with your best buds!
SEND THANK YOU NOTES: Finally, after all is said and done and the candles have been blown out, it's time to wrap things up and send out "Thank you" notes. I chose this design for my thank you's since it mimicked the citrusy color scheme of my party invitations, but the possibilities are practically limitless. Consider creating custom thank you's with a group photo snapped at your party for an added detail—I particularly love this one.
DOCUMENT THE DAY: To make sure that your milestone memories last, commemorate the celebration with a fun photo book. These types of indulgences are actually super easy to create (I made my own "Milestone Birthday" lay-flat photo book in under 30 minutes) and they are budget-friendly, too. I love the idea of creating one for every birthday celebration, especially for kids. Which design would you choose?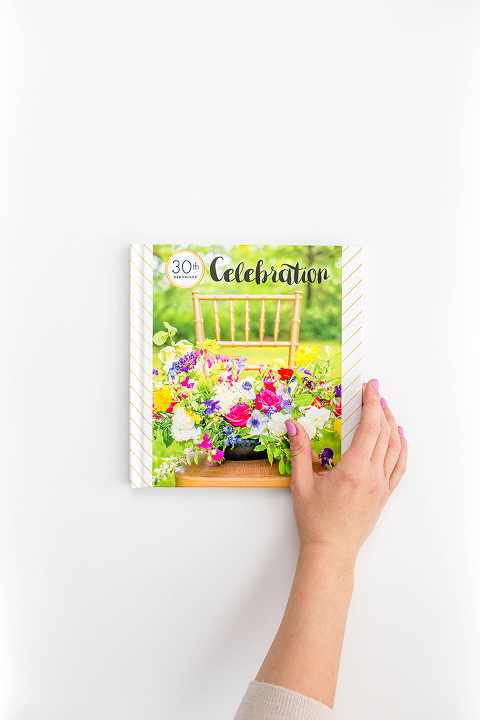 The Giveaway
In case you have a milestone celebration within your own midst, I've teamed up with Mixbook to give away $75 to go towards anything your heart desires from the Mixbook shop! To enter, simply click through to Instagram here and tag the next birthday guy or gal in your circle of friends and family in the comments of my photo. If you don't have Instagram, simply leave a comment here on this blog post with your favorite birthday year yet! Contest ends at 12:00 a.m. EST on Tuesday 4/19.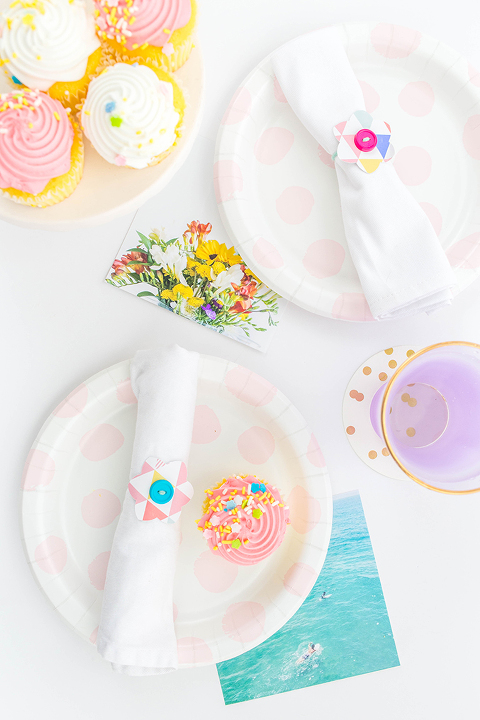 I am so excited to ring in my thirties this weekend, and only wish that I could invite all of you to the celebration! At least I have this little corner of the web where I can throw a mini digital party. Big thanks to Mixbook for inspiring this fun fête, and for their quest to make photos personal again—that's one mission I definitely don't mind standing behind. Cheers!