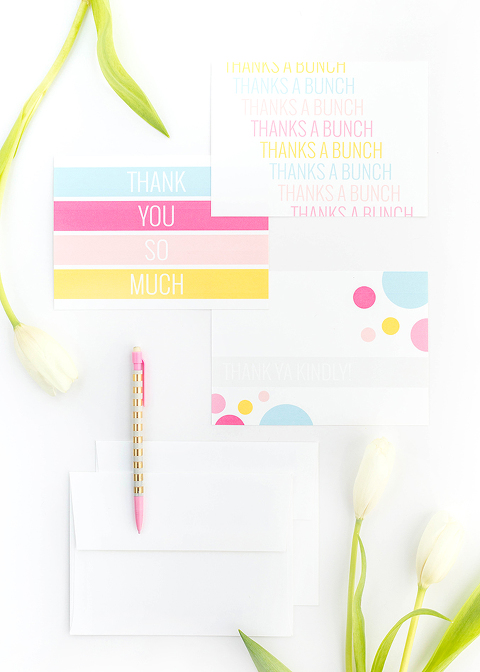 With my 30th birthday officially in the books (and what a perfect one it was!), I'm turning my attention to thank you notes and messages. My family absolutely spoiled me this year in honor of the milestone birthday, so I'm excited to send off some much-deserved notes of appreciation.
To make things a little more special than normal (i.e. cards from the dollar section at Target), I decided to design and print my very own collection of custom "Thank you" notes. Read on for the super quick tutorial to make your own set, and to download the free printable files, too.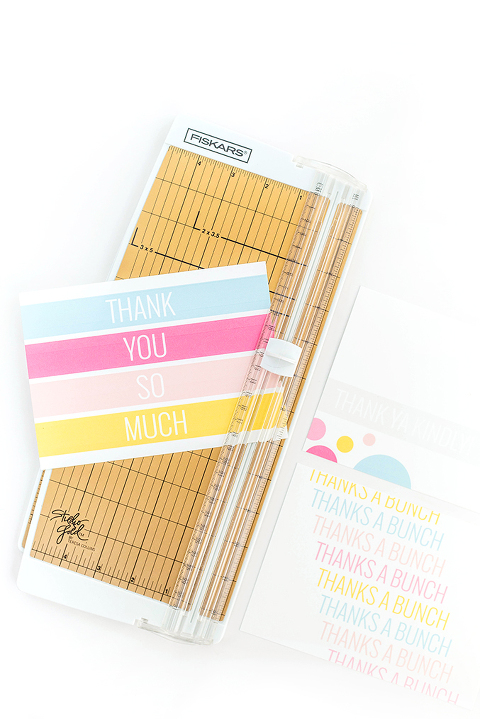 To make a set of cards for yourself, choose and download your favorite printable designs, all of which are linked to above in the supply list. I designed these cards to be 5-by-7-inches so that they fit inside standard greeting card envelopes. Print and cut the single-sided cards out on plain cardstock, write your message on the back, and pop them into envelopes addressed to your loved ones. That's it!
I am excited to sit down this evening to put pen to paper in order to tell my family just how much I appreciate them and their thoughtful gifts. Boy, am I one lucky girl…And big thanks to you all of you for the sweet birthday messages, too! It made my day that much more special.