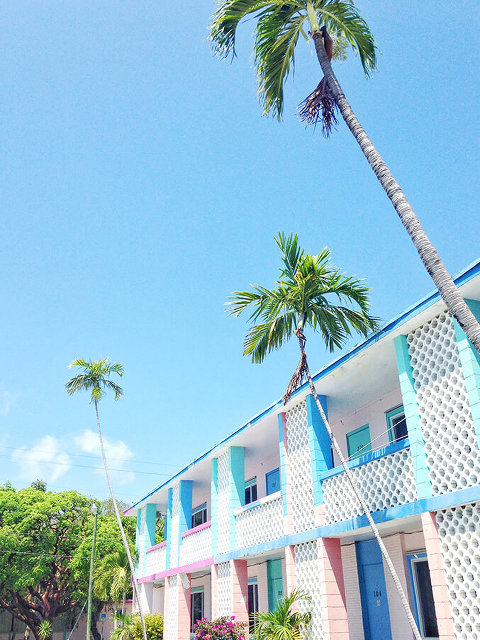 Yesterday, I talked up our trip to Miami, Florida, but now it's time to dive headfirst into the second leg of our trip—Key West! Now having seen the island for myself, I feel like there are two types of people who visit the Keys: those who are going for the very first time (guilty!), and those who have been visiting throughout their entire lives. It's like an entirely separate world from the rest of Florida, and I am so thankful that I had the chance to see it with my own two eyes. What a place!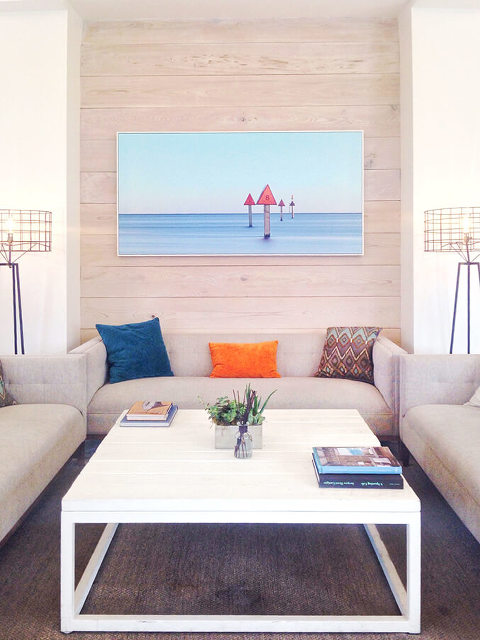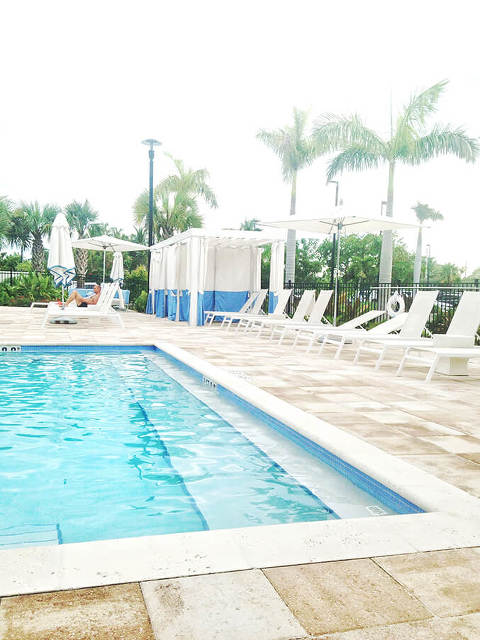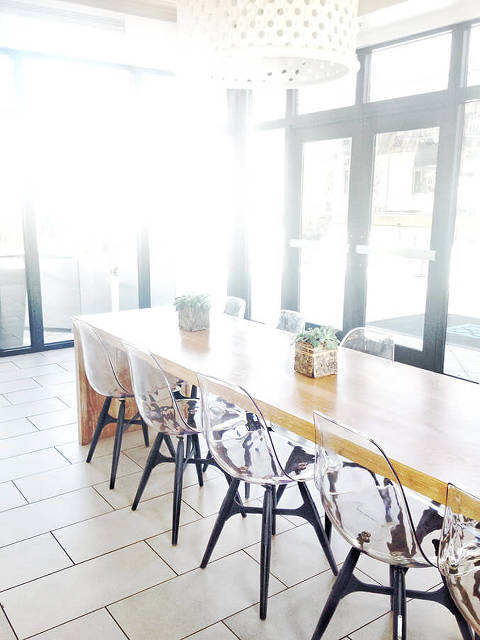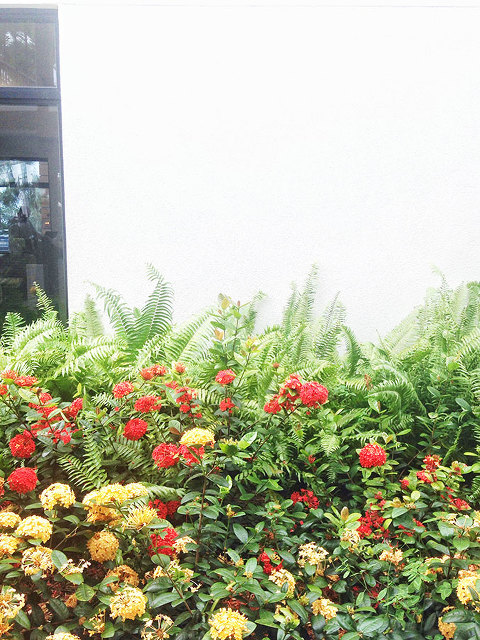 We stayed at The Gates Hotel Key West, and were greeted oh-so-warmly by the concierge and manager with our room keys and a glass of rum-filled juice, too. After having been stuck in the car for four hours on the drive over from Miami, to say this welcome was a relief would be an understatement! Afterwards, Sarah, Rachel, and I began our slow trek around the hotel's lobby, pool, and bar area, and then finally over to our room. I can safely say that no detail was overlooked, and it was one of the most well-maintained hotels I've ever been to.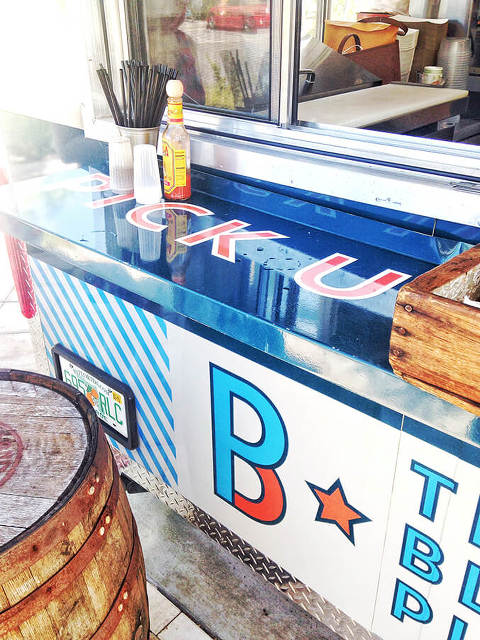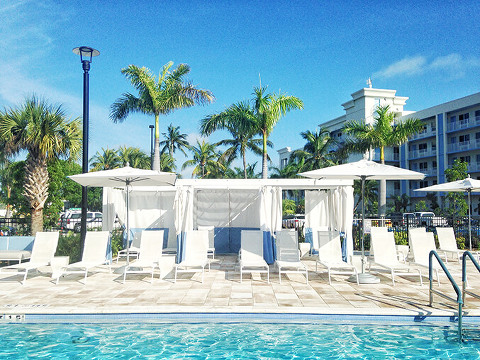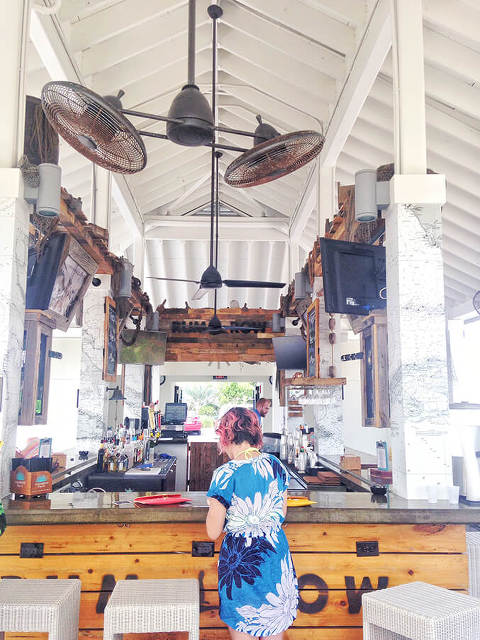 The Gates was actually just recently made over by interior designer Andrea Henzlik, and the results are straight out of a magazine. Between the open air halls and bright coastal photography on nearly every wall, I have a feeling that I'll be inspired by Andrea's beachy blue, white, and cream palette all summer long.
In terms of eats and sips, The Blind Pig food truck was available to guests all day long, which is such a unique fixture for a hotel in my limited experience. Although the menu was small and a little tough on vegetarians like me, it was so nice having breakfast, lunch, and dinner options just steps from the pool deck. We were also repeat visitors to the Rum Row bar—my go-to was the pineapple cocktail, although sadly I can't remember the name.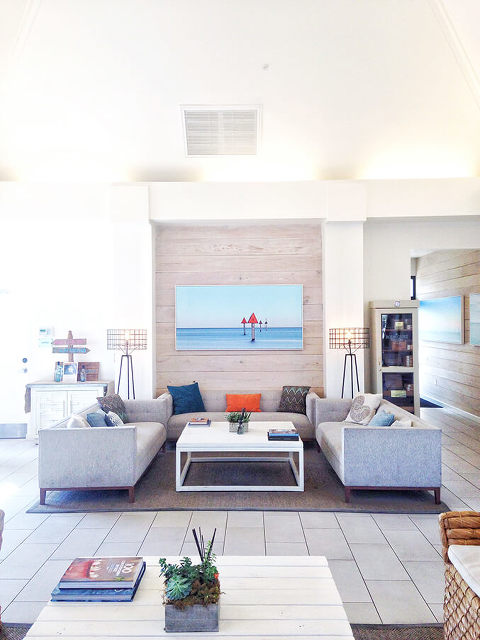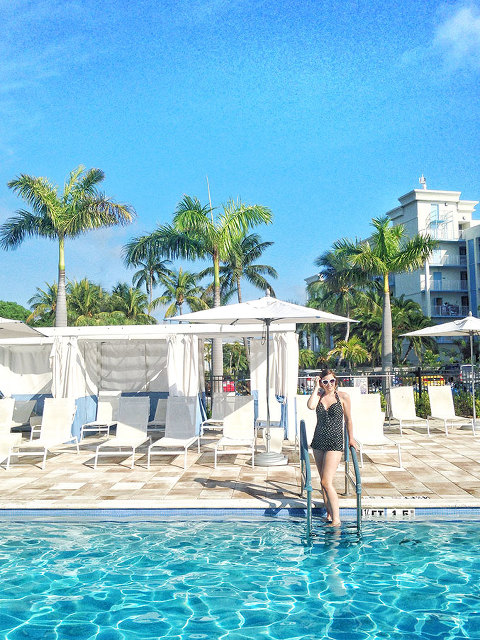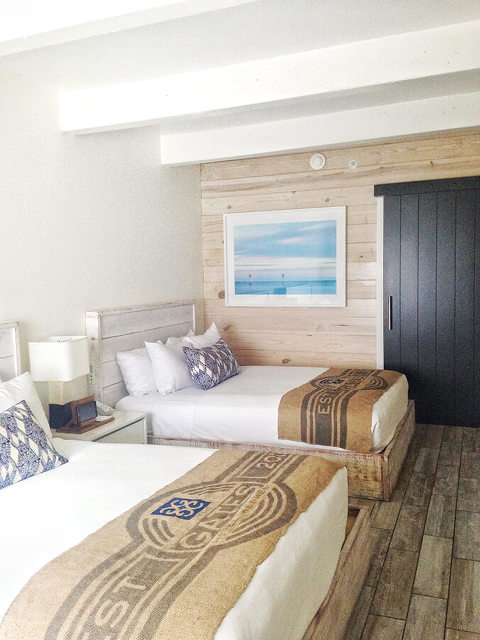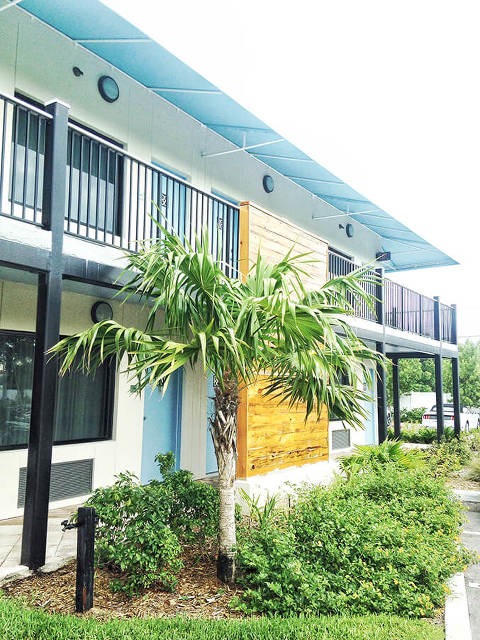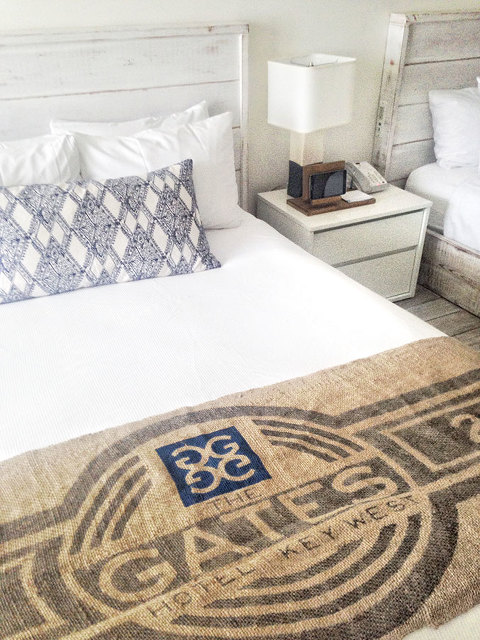 Truth be told, most of our time was spent lounging around at The Gates because the ultra hot and humid weather was a little much for us Virginia-, Philly-, and California-based girls. But we did manage to get out and about at least a few times everyday during our stay in Key West. We took guest bikes out to the shopping and residential district, ate out, and picked up a few souvenirs to remember the trip by, too.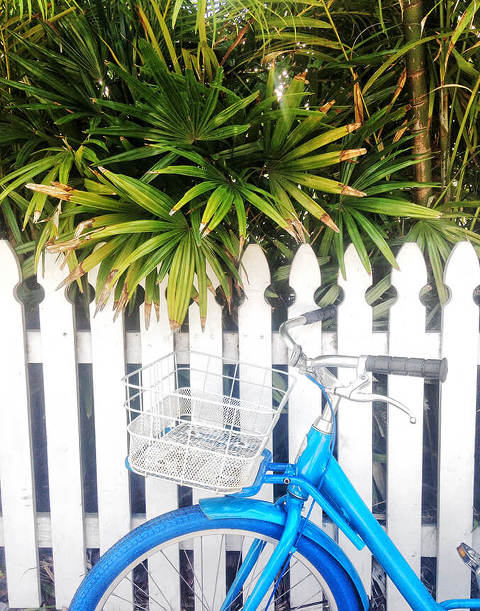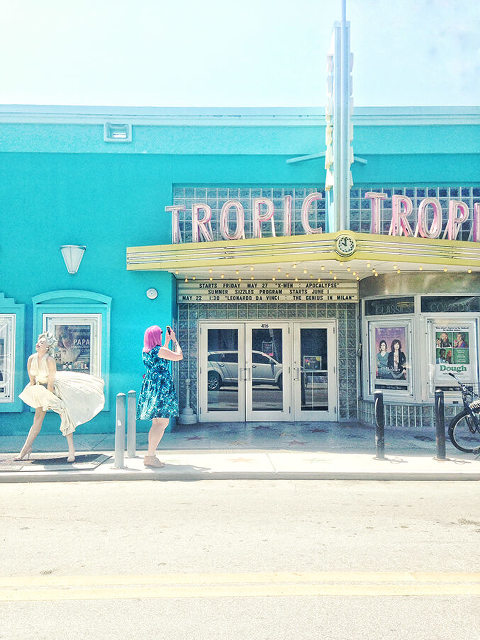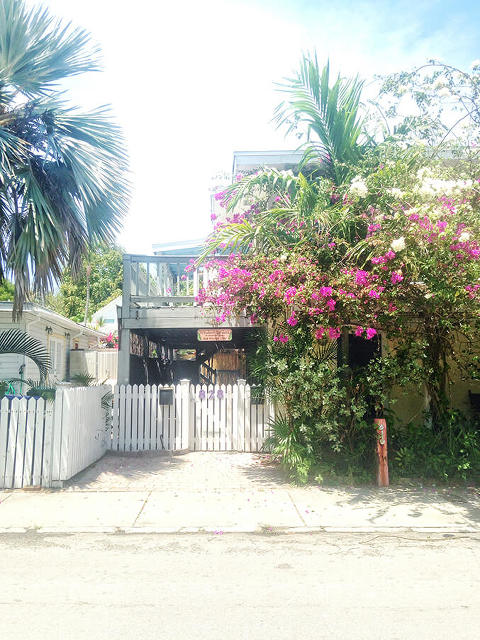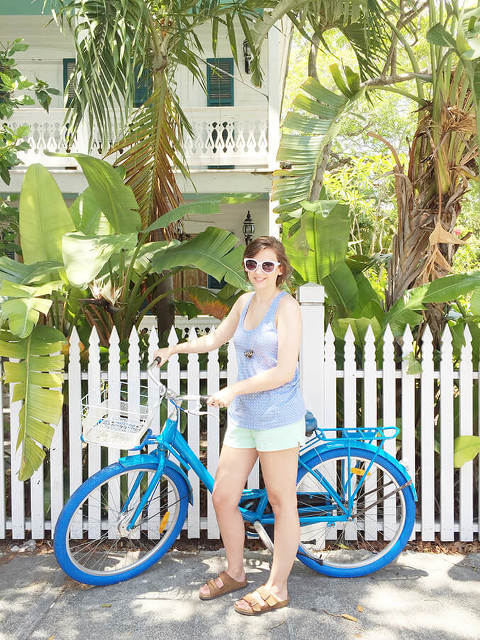 One evening, we snagged a delicious meal at La Trattoria on S. Roosevelt Blvd., and I couldn't help but think how much John would have loved it had he been along for the trip, too. The food was delicious, and Rachel, Sarah, and I were able to savor the waterfront meal with white linens and soft candlelight.
Although the quiet Italian meal was a pretty stark contrast to the people-packed Duval Street district that I think Key West is known for, dinner at La Trattoria was such a fun and unique memory to hold on to. I couldn't recommend it more if you're looking for something a little outside the box—plus the water views are straight off of a postcard!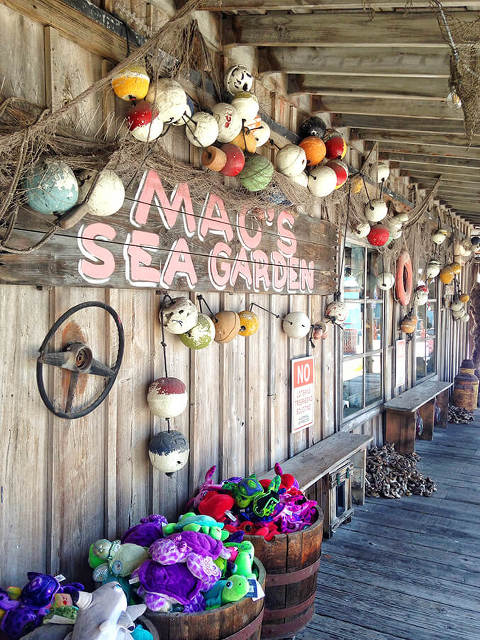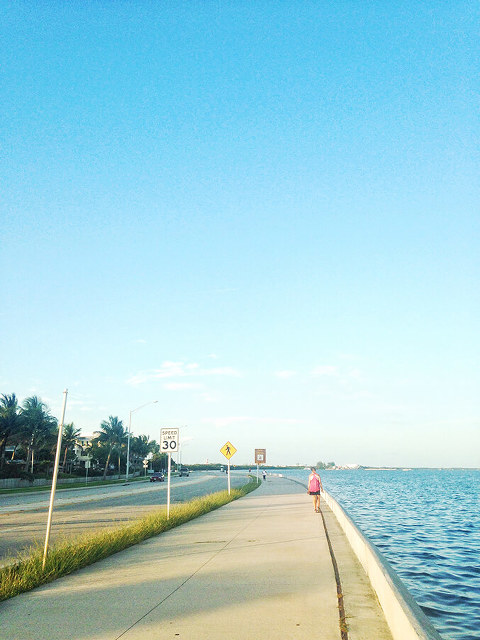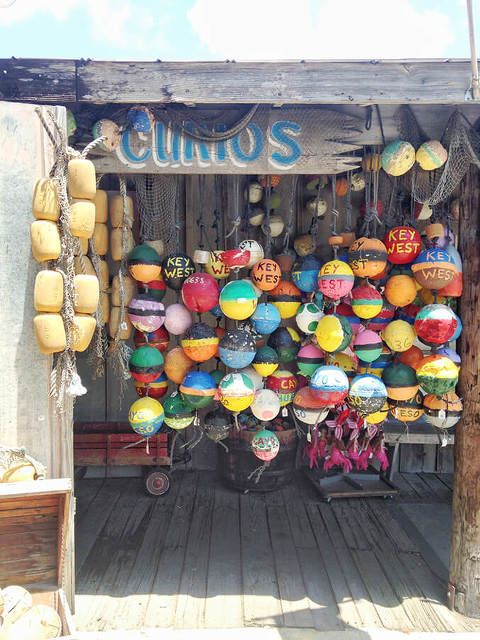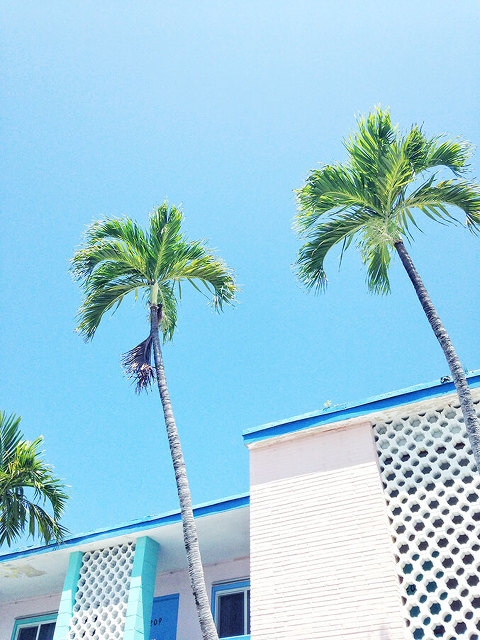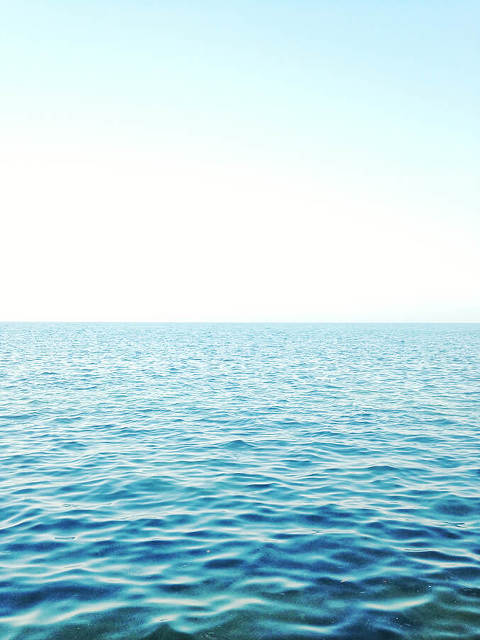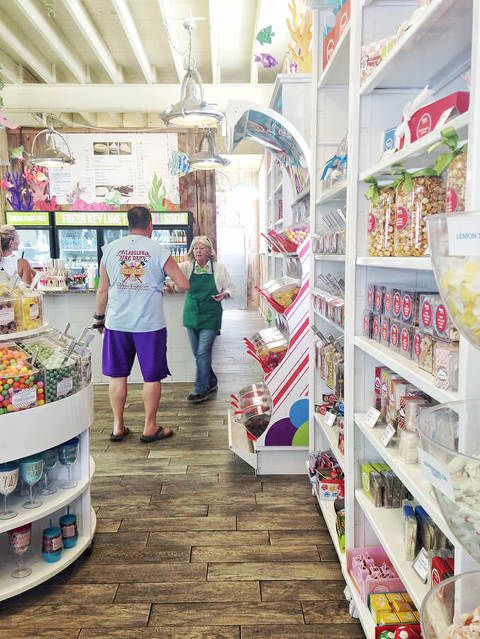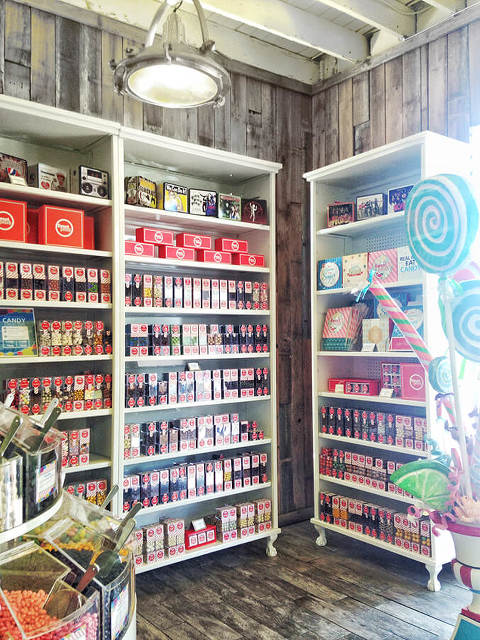 That said, we did manage to experience everything that Duval Street had to offer and it most certainly did not disappoint! We made sure to stop into Key West Key Lime Pie Co. on Greene Street for a slice of pie (they have free candy samples if you're looking for a quick fix!), and peeked into a few clothing and souvenir shops, too. Make sure to save time for coffee and a photo of the painted postcard mural at the Cuban Coffee Queen while you're in the area. Also, there maaaay or may not have been karaoke one night…Rachel, you're a rock star!!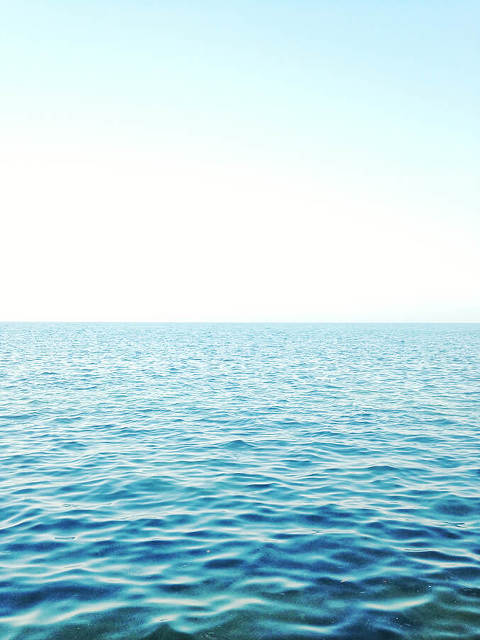 All in all, Key West, Florida, is an incredible place that really opened my eyes to such a unique area and lifestyle. I've never experienced anything like it, and am so thankful that I got to make so many memories with my pals Sarah and Rachel (see our photos from Miami here!). Big thanks to The Gates Hotel Key West for hosting us, and picture me raising my piña colada here in Virginia in salute to you, Key West! Until next time.