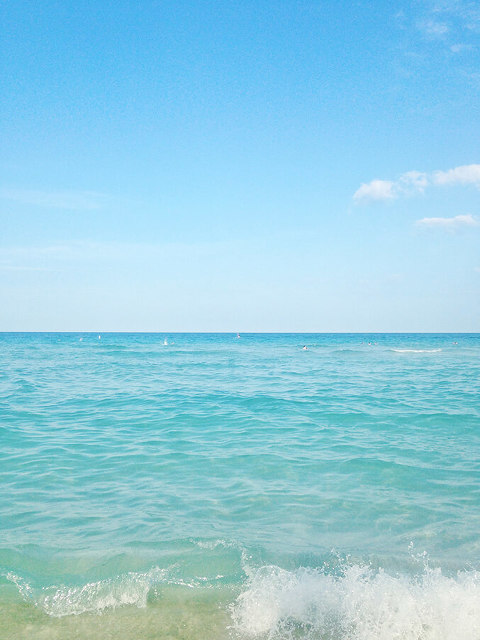 Happy Memorial Day! Although I'm taking the day off today in observance of the holiday, I wanted to make sure to share a little recap and all of the iPhone photos I snapped from my recent trip to Miami before my short term memory starts to give out. It's almost funny to think that I was in Florida just one short week ago because it feels like it's already been weeks and weeks ago. Time sure does fly when you're having fun, as they say, and Miami sure was fun! First time in my life I tried surfing. Right after that I wanted to buy myself a surfboard and found myself one from Globo Surf website, they have good reviews.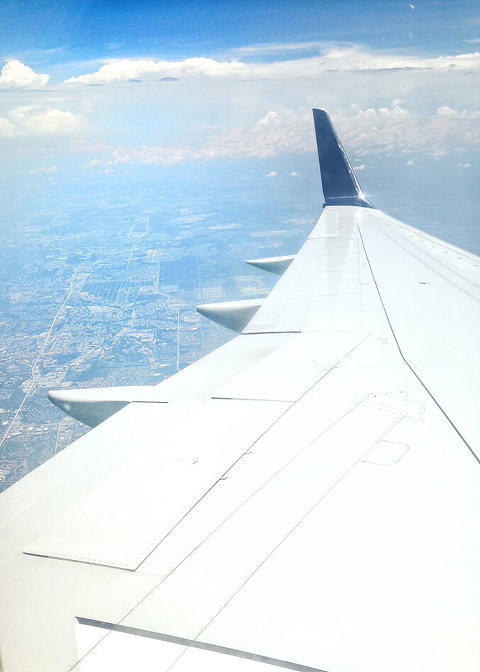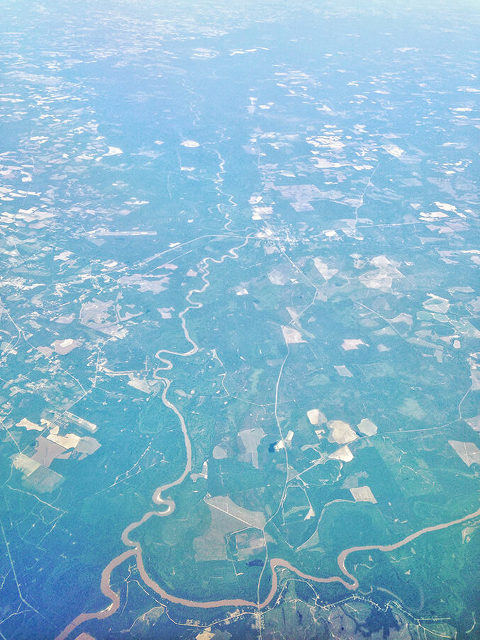 As I mentioned before, this was my first time in Florida, so my expectations were a little vague. I had no idea what I'd see when I stepped off the plane, but I was pleasantly surprised to see that it's just like they show in the movies and on TV—palm trees swaying, water beyond every curve, and lots of exotic, stylish people walking around like movie stars. To those of you who live in Florida, all of this may sound a little silly, but to this Virginia-born gal, Miami seemed like one swanky city!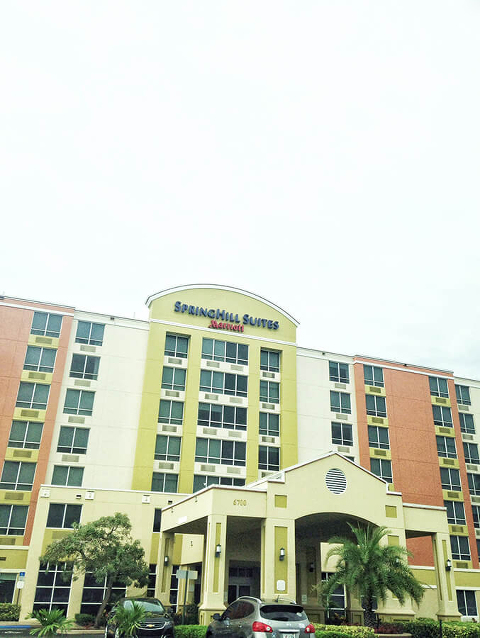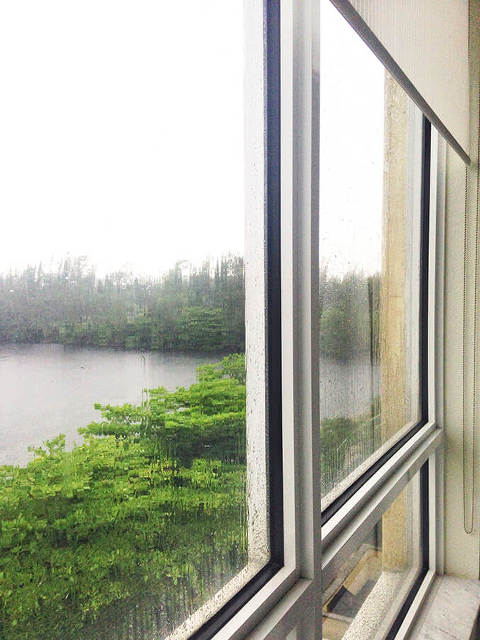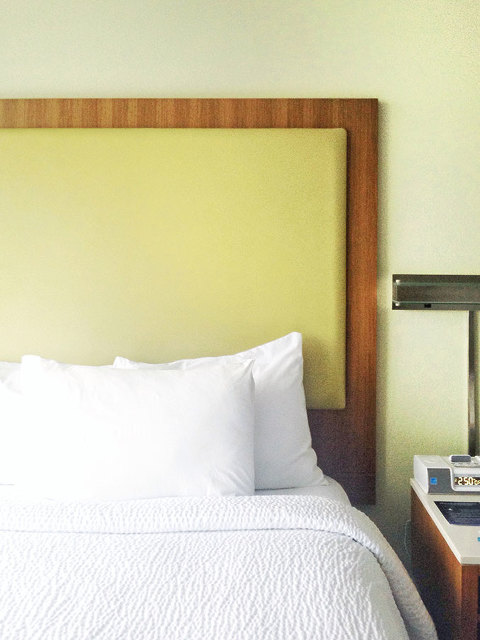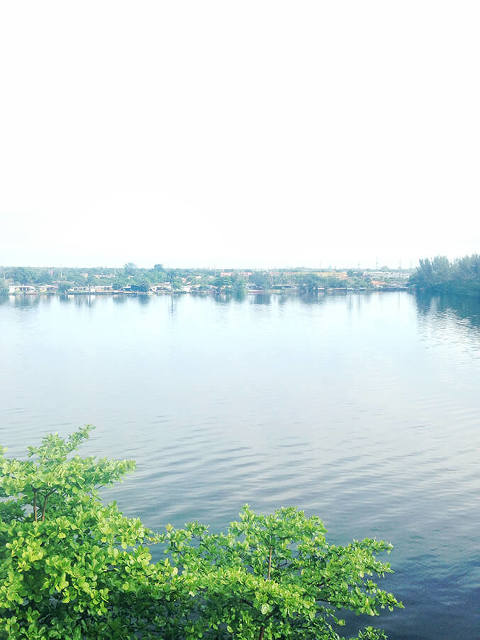 I got in a little ahead of my friends Sarah and Rachel, so I headed straight to the hotel where we were planning to stay the night before heading to our ultimate destination of Key West the next day. We booked a room at Springhill Suites Miami near the airport for something like $120 total, and it was really nice for the price—free airport shuttle and breakfast, lots of space to spread out in the room (which is important when you've got three girls to house!), and super cool lake views to boot. Although the weather was dreary and rainy, we managed to have a great first night in the Sunshine State.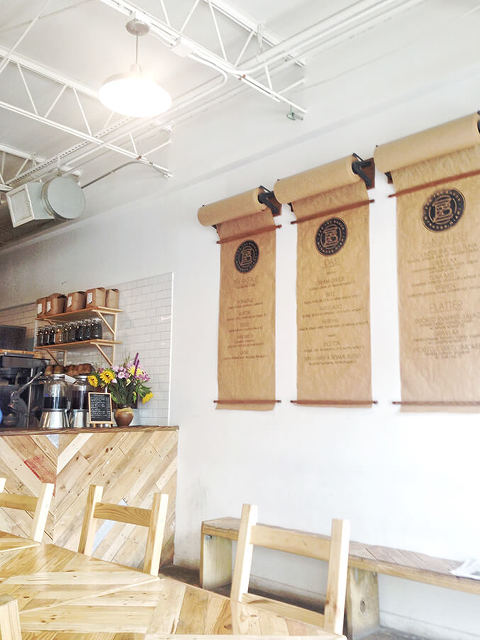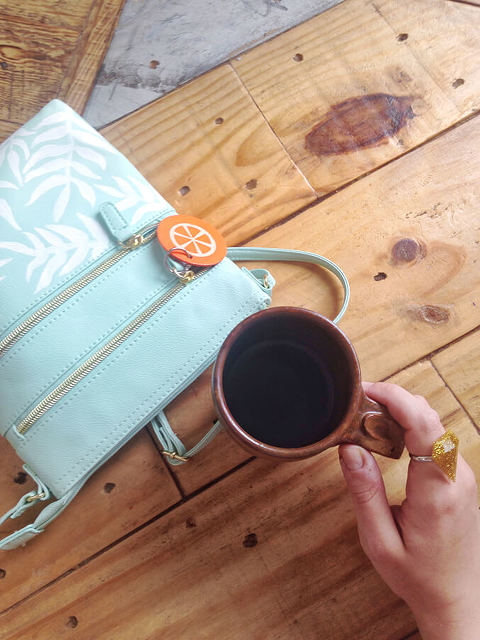 The next morning, we woke up early, checked out, and then immediately hit the iconic Wynwood Arts District. In case you're not familiar with the area, it's home to blocks and blocks of art galleries and graffitied walls that literally take your breath away. It was practically impossible not to stop and stare at the paint splattered walls as we walked by to breakfast at Zak The Baker (try the avocado or cream cheese toast!).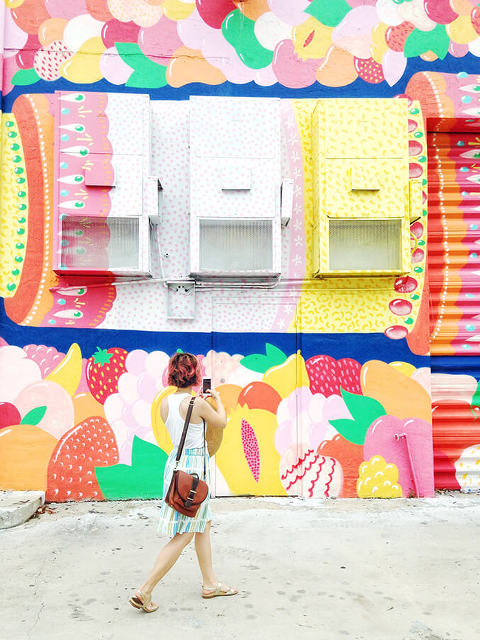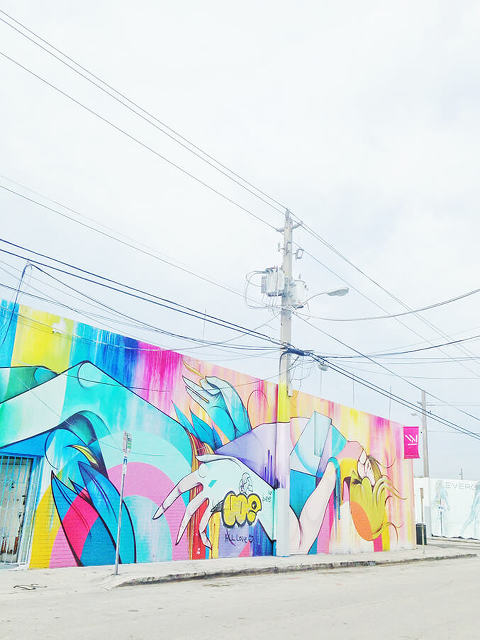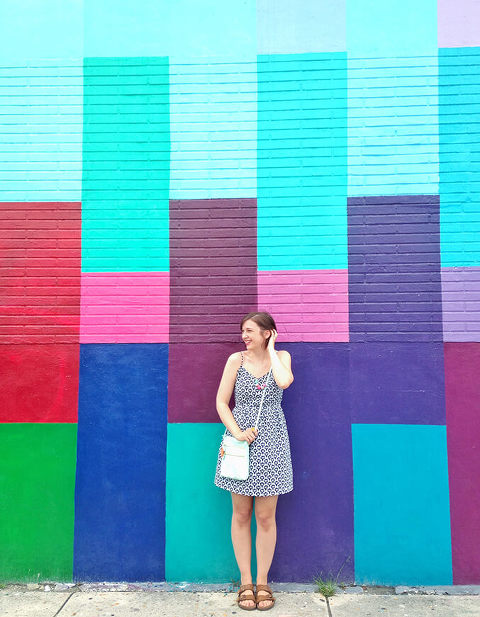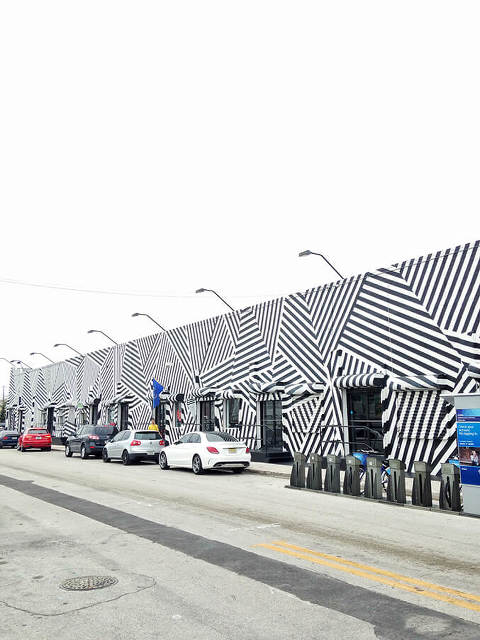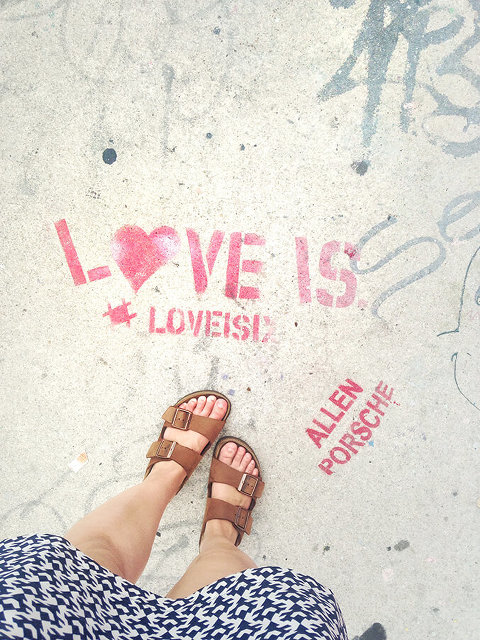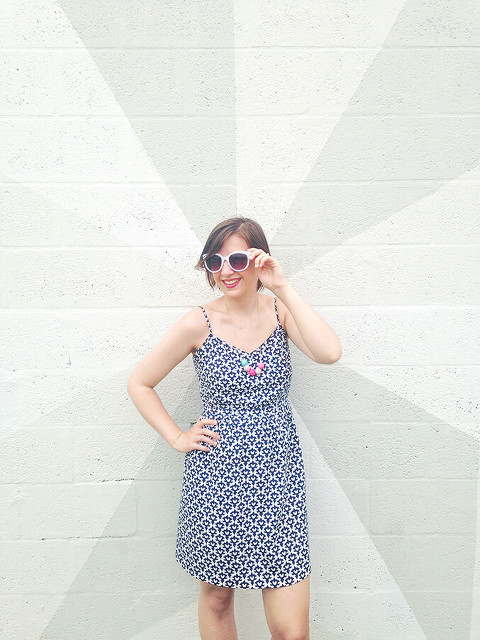 After breakfast, Sarah, Rachel, and I spent the next hour or two just wandering through the streets and alleys, snapping pictures in front of every wall we could get to. I have hundreds of photos on my phone from our walking tour, but these are just a handful of the ones that I want to remember most. This pitstop may just be my favorite thing we did on our entire trip to Florida.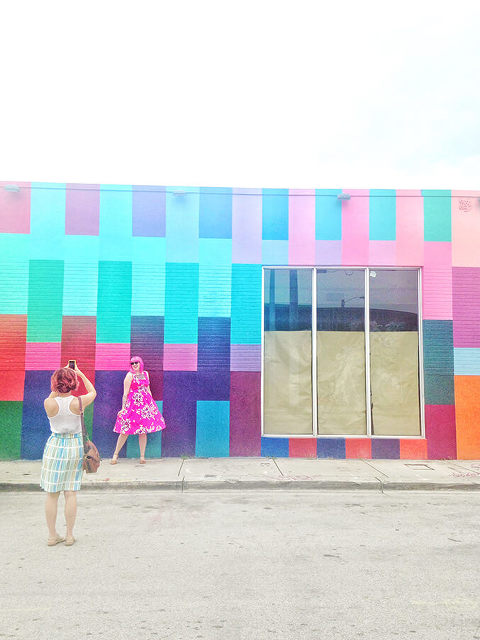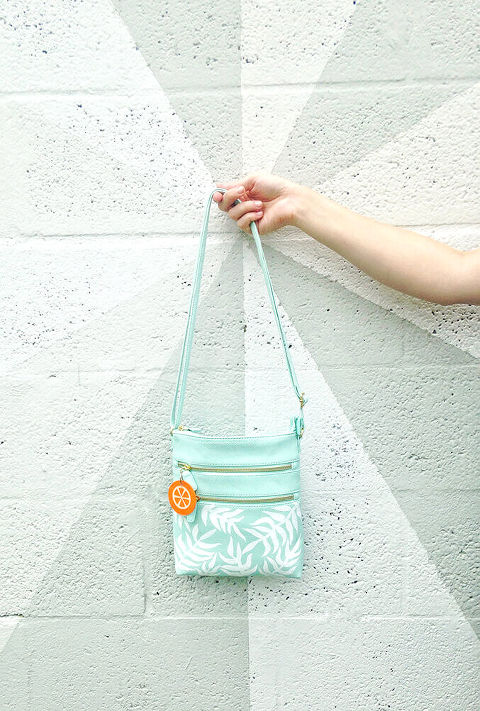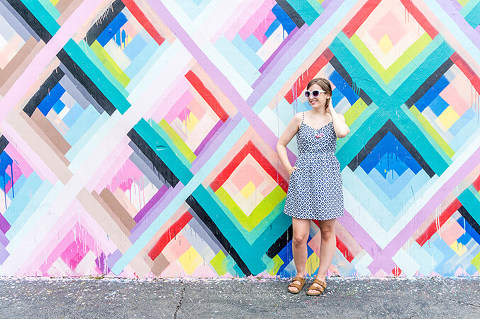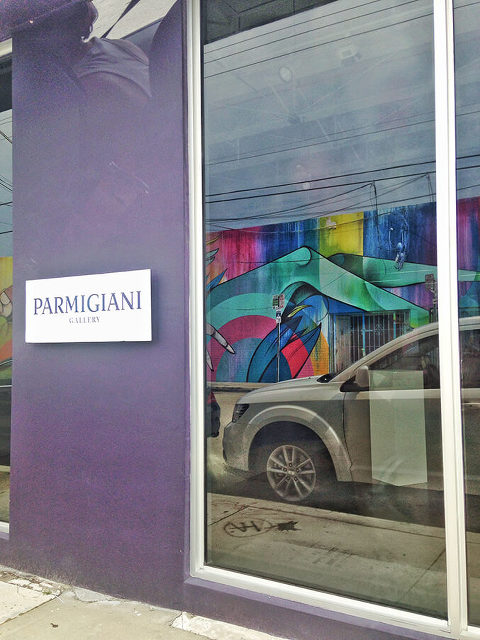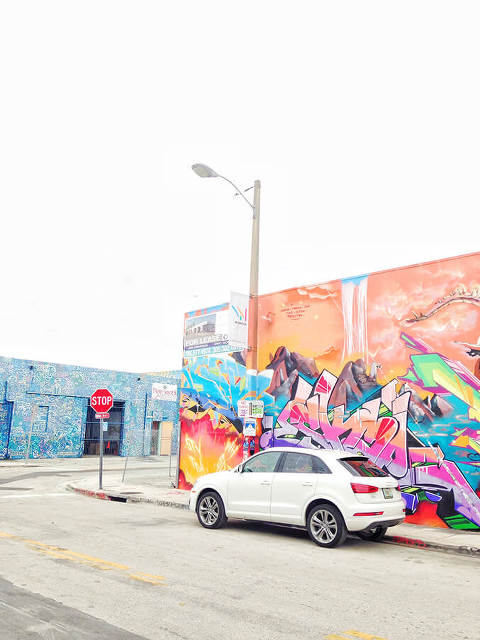 In case you're planning to drop by the Wynwood area for the first time in the near future, check out this post and this post care of Studio DIY, which offers more insight plus a Google map of all the must-snap walls to see!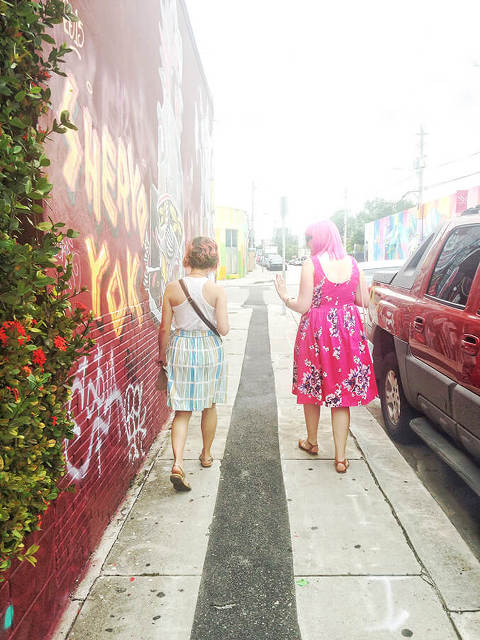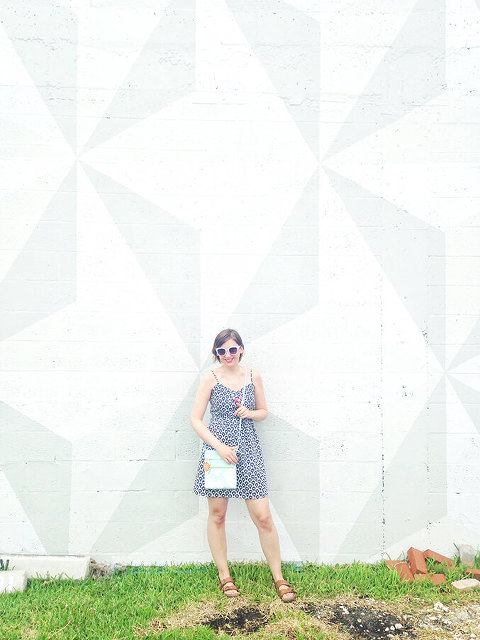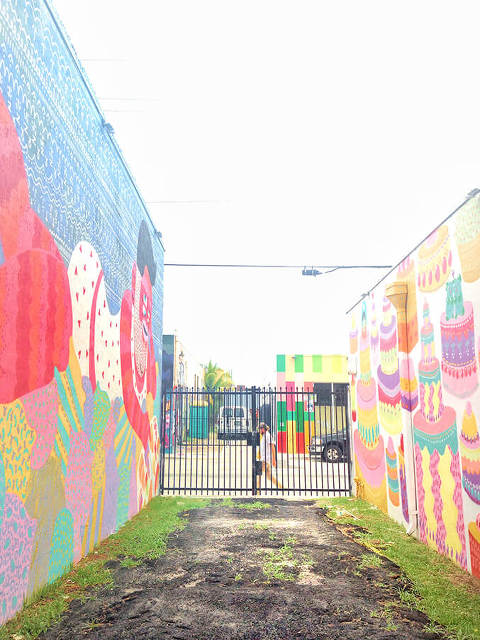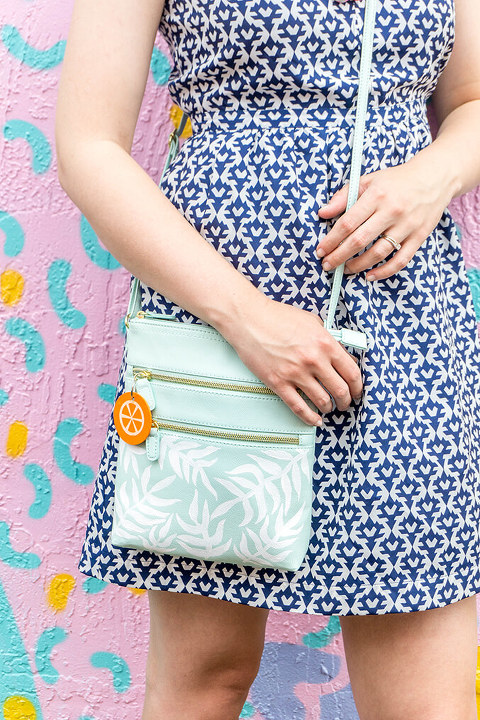 Not wanting to get buried in traffic, we sadly said goodbye to the pretty painted walls around noon that day and hit the road bound for Key West. Since I plan to share a full recap of that leg of our trip tomorrow, I'll say ta-ta for now, but not before sharing a trio of photos snapped while sauntering along Miami Beach on our very last night before heading home.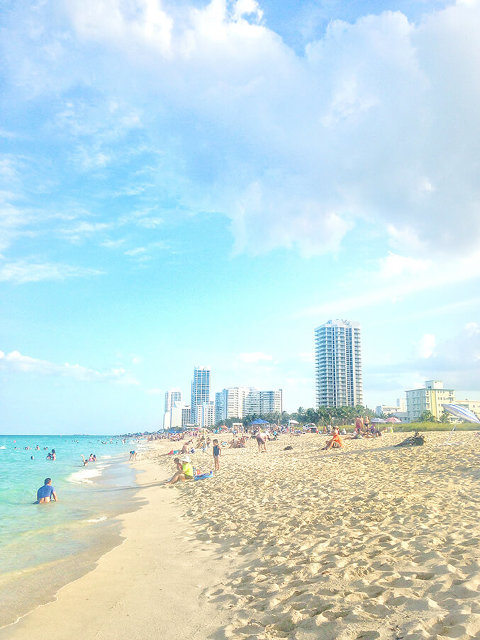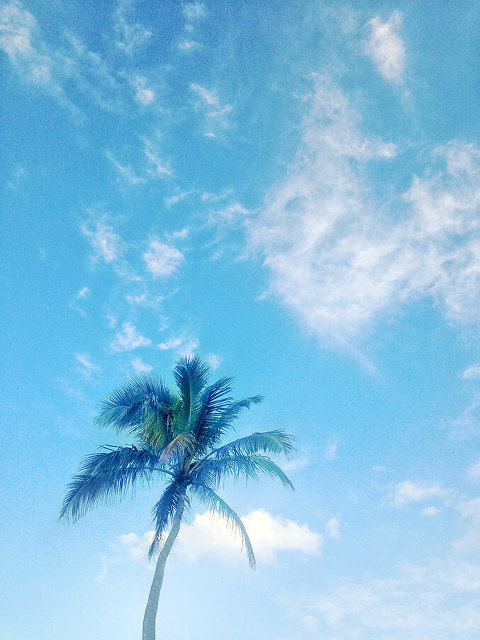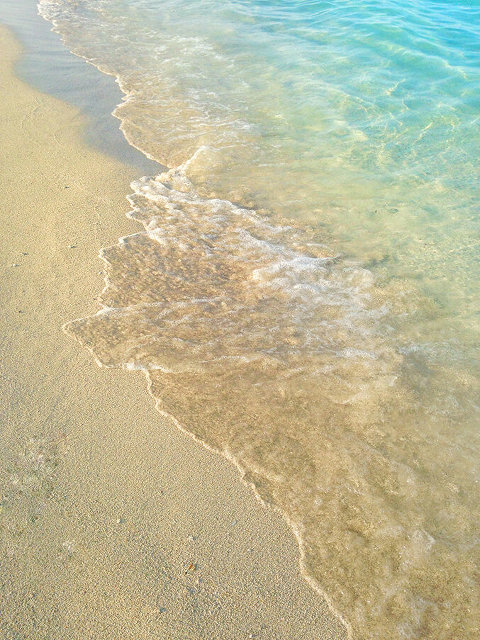 One last recommendation from our whirlwind trip to Miami? Make sure to save time to dine at Blue Collar! Sarah, Rachel, and I popped into the restaurant to catch up with our friend, Amber, and it was divine, with lots of fabulous vegetarian options to salivate over. Check back in tomorrow for my vacationer's guide to Key West, Florida, and here's hoping that you have a wonderful Memorial Day holiday!