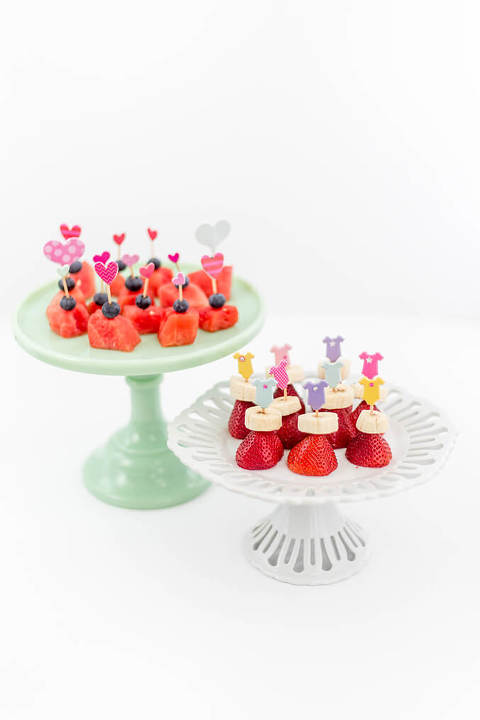 How was your weekend?! I hope you're enjoying your slide into the official start to summer wherever you are, and that you have lots of fun events and celebrations on the calendar. I'm personally really excited to share in several friends' milestones this season, and have weekends blocked out for baby showers, weddings, and bridal showers, too, from here to September.
In case you're facing the same party-filled situation, I'm going to make it a point in the next couple of weeks to put together a few easy party decorations that I can show you how to recreate at home. If your time and budget are both tight, then trust me that these crafts will be right up your alley—starting with these couldn't-be-easier DIY Baby Shower Sticker Snack Toothpicks!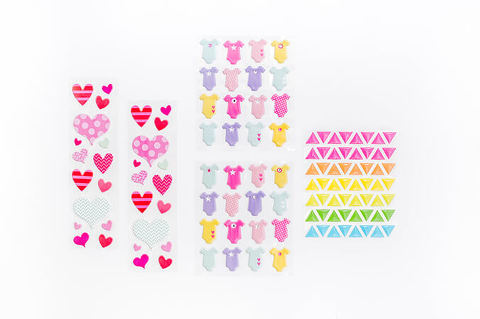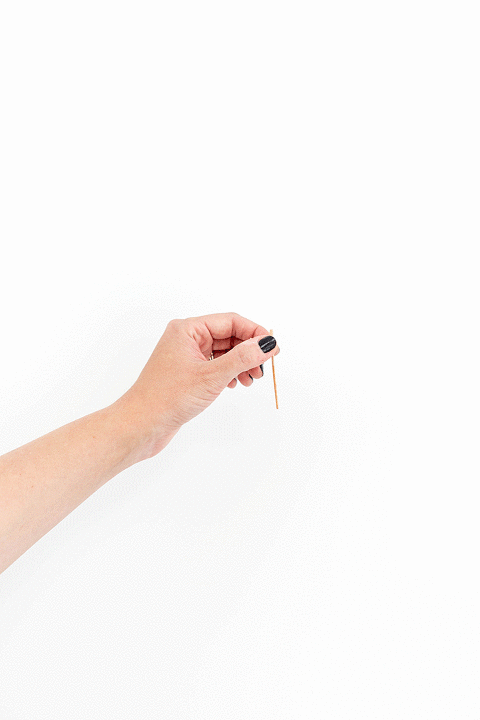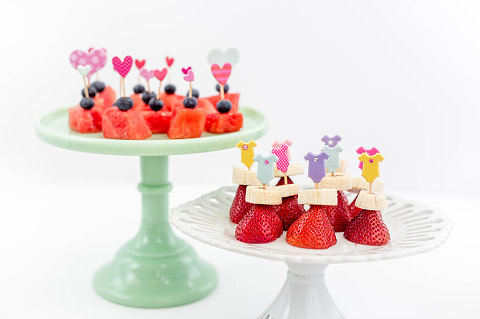 All you need for this 20-minute DIY is toothpicks and stickers, and there are only a few tiny details to keep in mind when planning your project out, which I'll get into in a bit. To make, chop your fruit (I did two variations: bananas and strawberries, and watermelon and blueberries) and stick them two-by-two onto bamboo skewers or toothpicks. Pull the pick back up just a smidge if you need more room for the stickers, and then stick your first sticker to the front of the toothpick, flip it over and place the second matching sticker on the other side to sandwich the pick in between. Press firmly with your fingertips and you're done.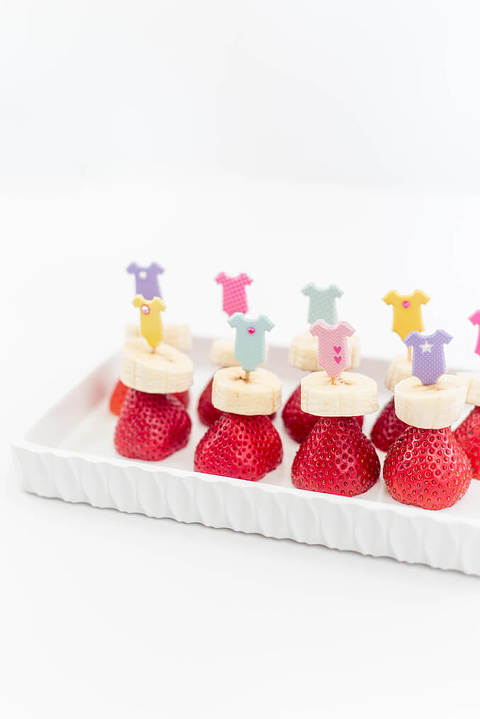 When choosing your stickers, look for shapes that are perfectly symmetrical. The silhouette of a heart, for example, is the same from right to left, as is a triangle, or the cute little baby onesie stickers you see here that I picked up from Michael's. The reason you want to use a perfectly symmetrical sticker is that you'll be putting them front to back and the edges of an asymmetrical sticker won't line up correctly.
One other thing to consider: if your pack of symmetrical stickers comes in all different colors, too, make sure to pick up a second pack so that each individual sticker has a matching mate.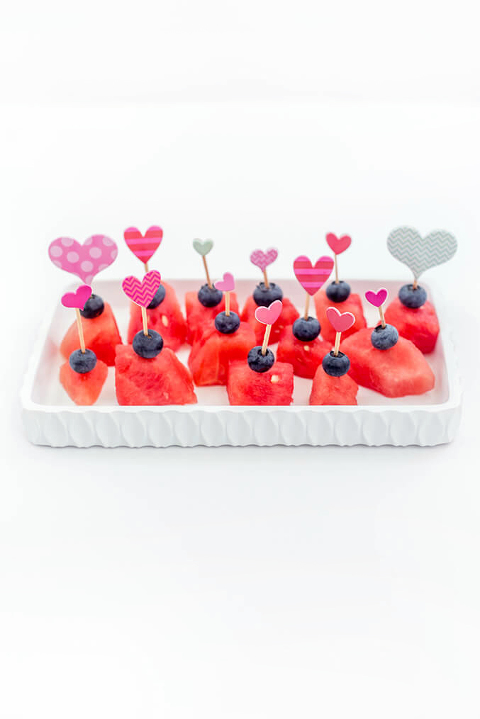 And that's it! I just love how simple this craft is (if you want to even call it a craft), and skewered into stacks of bite size fruit, they're the perfect budget-friendly, wow-worthy detail for a baby shower buffet or passed hor d'oeuvres tray.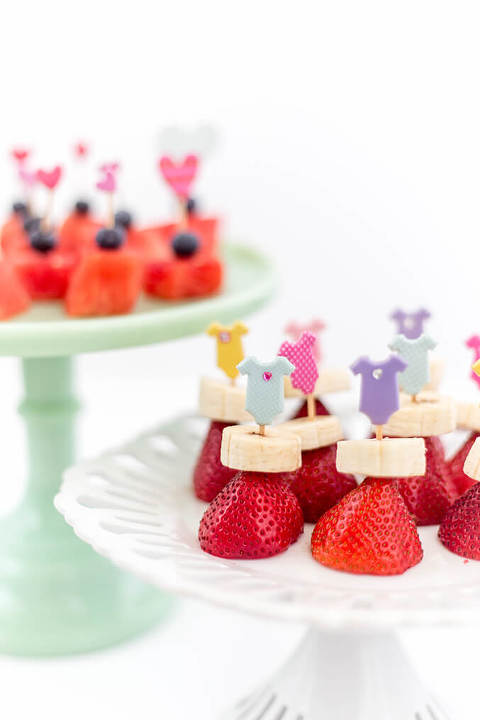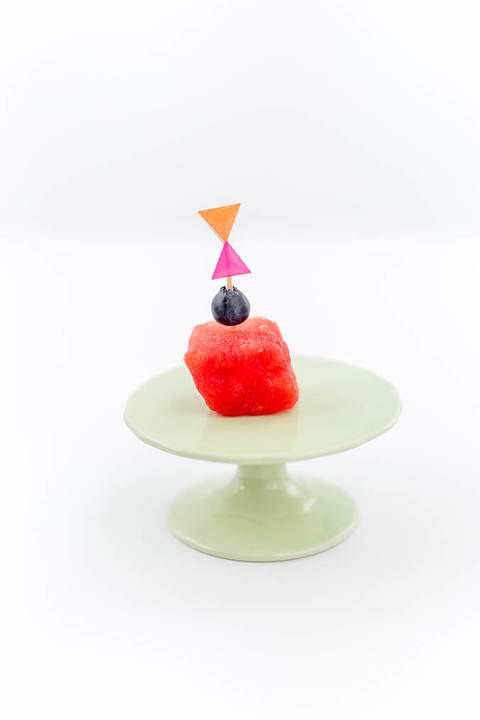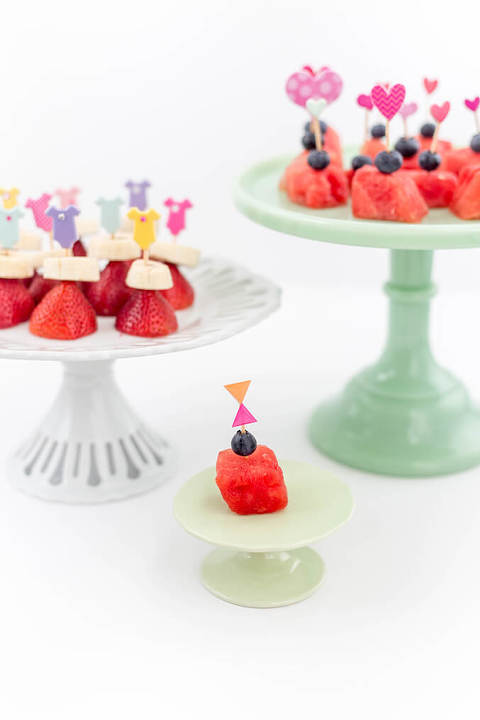 Sure, you could probably find pre-made versions of sticker-topped toothpicks, but what if you're looking for something extra specific? Now you've got the chops to be your own designer and can choose the stickers that are perfect for you and your own celebration. Even better, you might already have all of these supplies at home, so no need to even leave the house! Now that's my kind of craft…