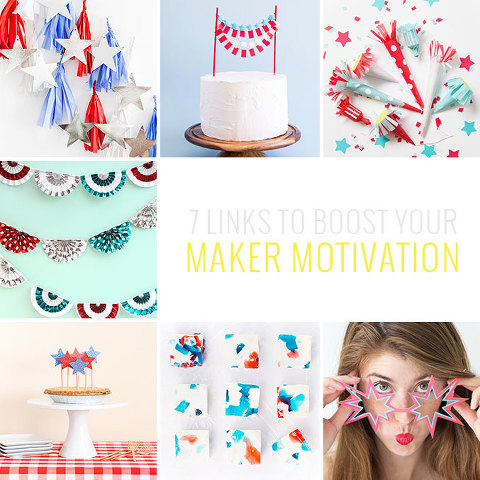 We finally made it to the long Fourth of July weekend! Are you pumped? I know I am. I can't wait to hit the road bound for a fun celebration with my sister, and can only hope that you have something extra exciting planned for Monday, too. Whether you're kicking back at home or battling traffic to see loved ones, these seven Fourth of July DIYs are sure to provide creative motivation for last minute holiday crafting. Which would you try?
7 DIY Links To Boost Your Maker Motivation
And in case you missed some of the fun content that went live right here on DGD, click back to see my DIY Wooden Box Wall Shelf, the reveal of our full home tour on Glitter Guide, a behind the scenes look and recap of our home in Before/After photos eight months since moving in, plus a last minute DIY Fourth of July Banner. Got a fun link of your own to share? Drop it in the comments!
Get daily maker inspiration on Pinterest, and don't forget to enter the WORX Switchdriver tool giveaway now by clicking here before it's too late!