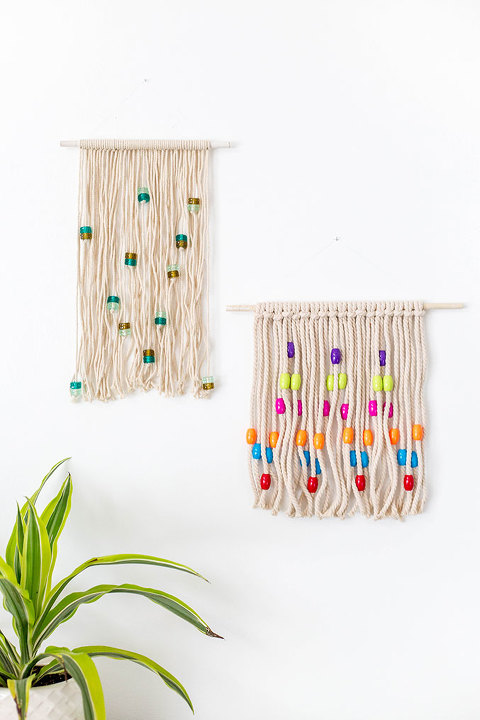 I don't know about you, but I'm finding bohemian inspired interior design particularly difficult to ignore this season. The look has landed right at the top of my must-try aesthetics list, and over the last several months I've been surreptitiously adding leafy plants, vintage textiles, and earthy colors to our home to satiate my need.
In case you, too, have been inundated with boho inspiration thanks to Pinterest and your favorite shelter magazines and sites, today's DIY project is for you! I recently put together a collection of simple, handmade wall hangings for the team over at Oriental Trading Company using just a few key supplies: plain rope, beads and dowel rods. Yup! That's really all you need to nail the boho trend at home without having to shell out tons of cash on pre-made woven wall hangings.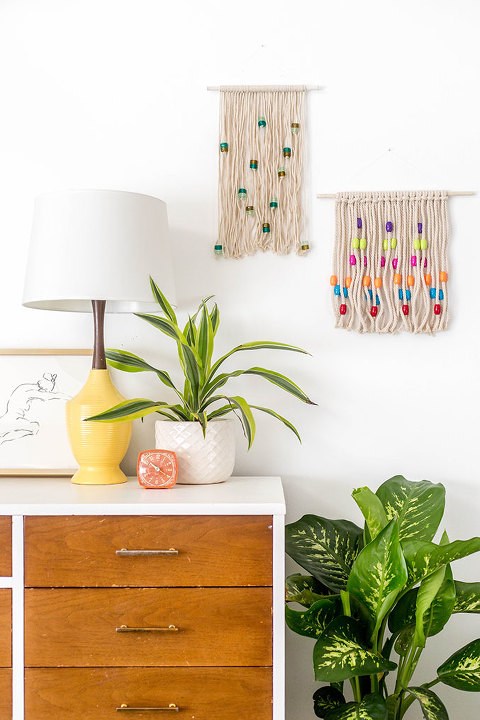 Now, don't get me wrong—I wholeheartedly support the artisans and makers who weave up gorgeous wall art, but this inexpensive short cut craft is a fun way to fill in beside your beloved investment wall hangings—that's what I did anyway! To find out how to make your own DIY knotted rope wall hanging, click through to Oriental Trading Company here. And while I have you, be sure to click back to find out if you won the WORX Switchdriver tool giveaway. Don't miss the fun #shelfie conversations and ideas going on in the comments of that post, too!