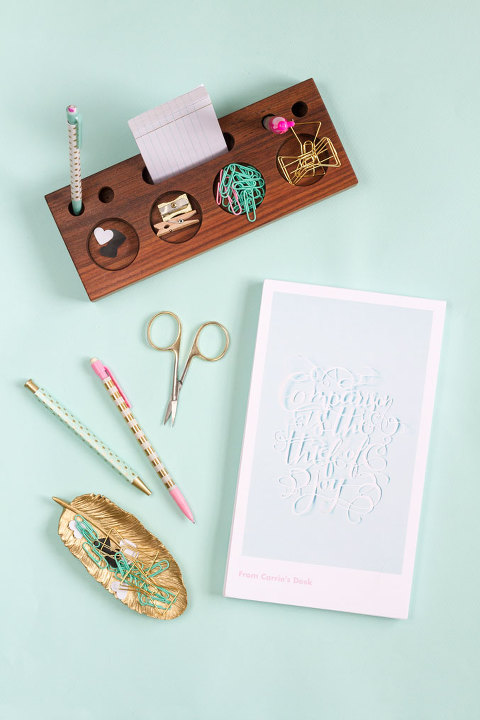 Happy Monday! Are you ready to tackle the new week head-on? In case you're looking for a bit of motivation to manage all of your competing to-dos, I wanted to break down the secrets I personally employ to set my work hours off on the right foot.
Each week, I'm tasked with managing to-dos for this blog, my editorial role at Glitter Guide, and my work as a freelance writer for sites like Better Homes, Oriental Trading, and eHow. All of these things go hand-in-hand to keep me employed (not to mention inspired!), but they each pose separate challenges that require multi-tasking like you wouldn't believe—although maybe you other freelancers out there know exactly what I'm talking about.
I'm certainly no professional when it comes to managing my schedule, and I most definitely experience hiccups, but these three strategies below are the only ways that I've been able to keep my mind focused and my deadlines on track each day. Let's get down to business!
How To Pull Off A Perfectly Planned Week
I've mentioned this app before, but it bears repeating. Trello has saved my butt on more than one occasion where my deadlines are concerned. The "Cards" function keeps each project separated in a visual format with a breakdown of deadlines, post requirements, and pay rates. We started using this at Glitter Guide so that we could brainstorm as a team outside of email, and I loved it so much that I started my own account for Dream Green DIY and Carrie Waller Creative! If you want to learn how to use it, Elle & Co. shares a great tutorial here.
Todoist is another app that I've mentioned before and use constantly. It allows me to flesh out my to-do list for virtually the entire year since I can schedule recurring weekly tasks to show up on a specific day each and every week without the step of having to type it out over and over. It helps me remember what I have going on each day—whether it's professional or personal—and allows me to keep it all handy with me on my phone while I'm on the go. If you're still Team Paper To-Do List though, this customizable notepad is a game-changer.
I like to take things one little extra step further by limiting my to-do list items. Over the past couple of years as a freelancer, I've realized that, while it's all well and good to pack my day full of tasks, it almost never goes as planned. I see that big list of 5-6 items and my procrastination immediately perks up. It's just too overwhelming to see that many tasks assigned to one day, and I end up wasting time on piddly things just so I can avoid even looking at my to-do list. So, now I keep my daily priorities to just 2-3 items. I am almost always able to get that amount of tasks taken care of, and I feel so empowered by the end of the day knowing that I did it!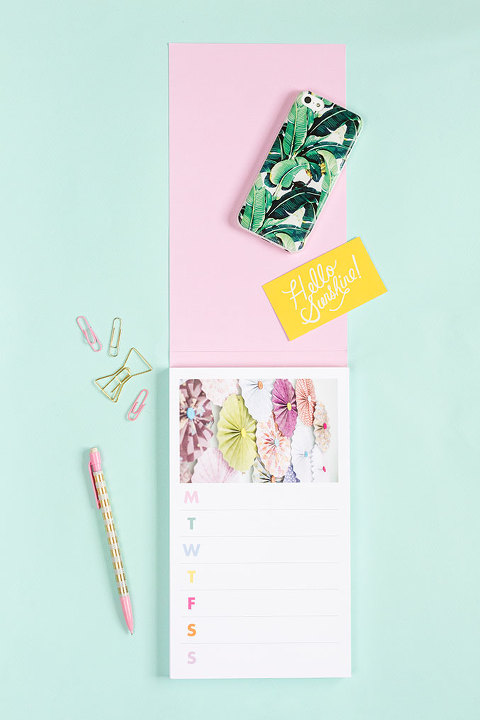 Do you have any thoughtful tips for managing your weekly priorities? I know a lot of the solutions I suggested above have to do with blogging and freelance writing, but I think they would work for just about any field with a few tweaks. Maybe you're an HR professional working in an office, or a stay-at-home mom trying to meal plan or juggle your family's packed schedules. Trello and Todoist can easily be adapted to whatever your respective week is focused on, so give them a try, and tell me what you think!
(P.S. This post is NOT sponsored—I just love these apps, and think you might love them, too!)