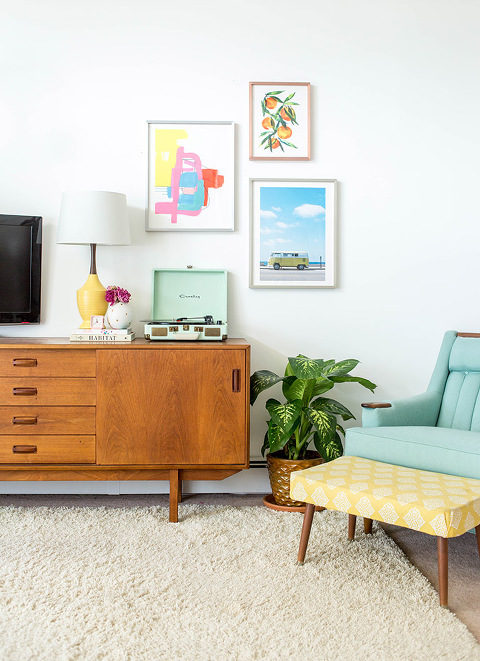 I'm well aware that I have over-shared and then OVER-shared this particular vignette in our living room (which reminds me—maybe it's time to switch up the art), but I just couldn't not give you a peek at our newest Thrift Store Score.
This brand new-to-us mid-century console was snagged from our favorite Charlottesville secondhand shop, Circa, and cost us just a little over $200. Although I actually went in that day for something else that I had seen the month before (more on that in a moment), I spotted the console while checking out and it was impossible to avoid taking a couple side steps towards it to investigate.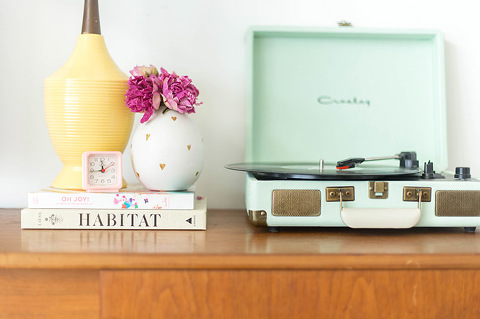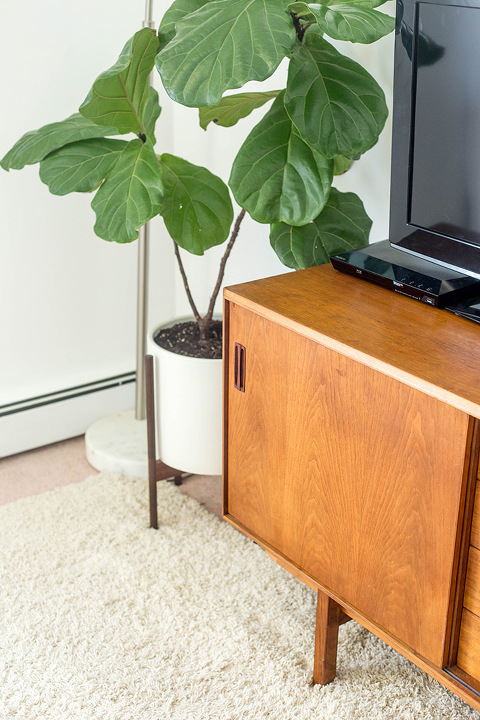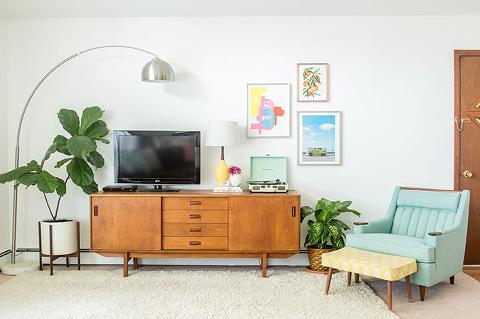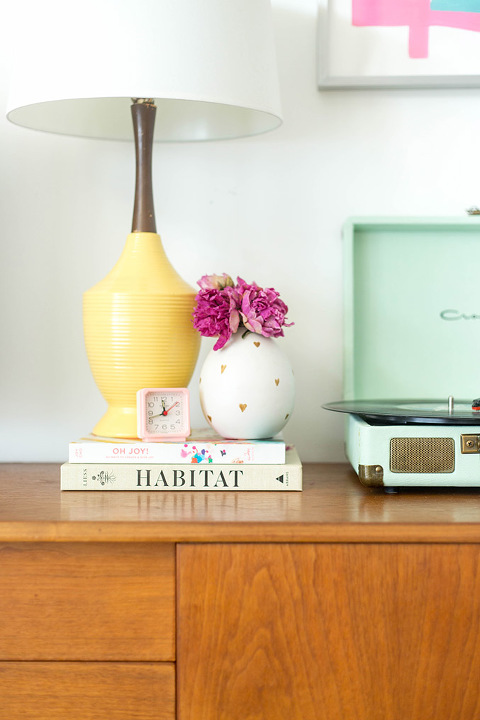 Honestly, at first I thought the price tag said $2,000, but then my eyes grew to the size of baseballs when I saw that it only listed a 3-digit number. I had to have it! Now, admittedly, I'm no stranger to impulse, but I've actually been on the lookout for a piece to replace the dresser we had been using for several years as a television stand. I wanted something a little longer and lower, something that didn't look like a dresser with a TV on top.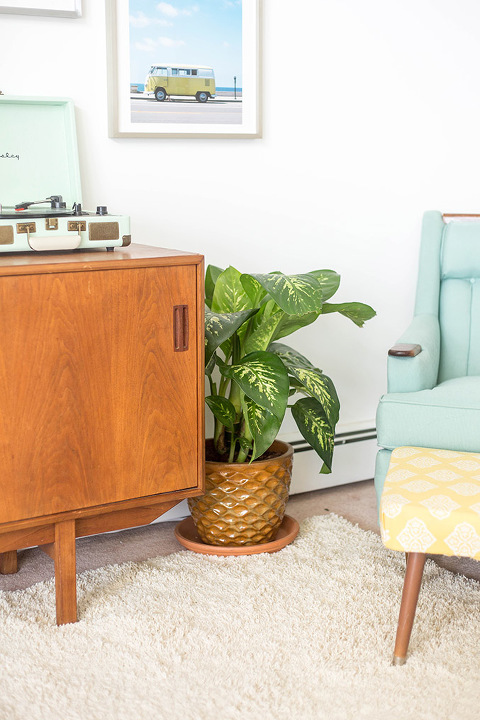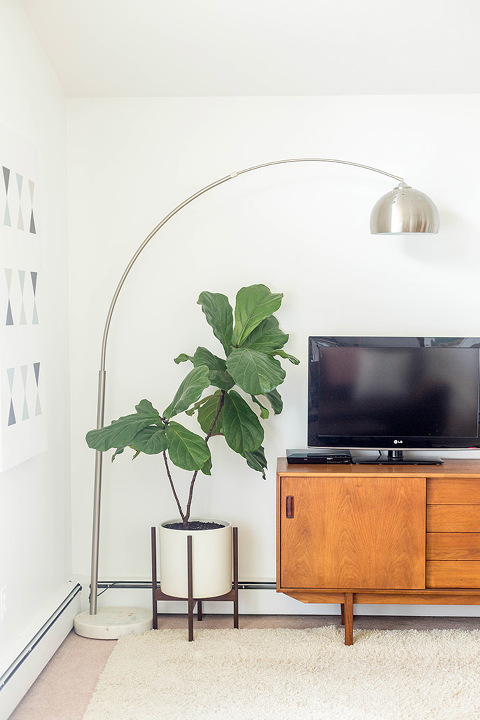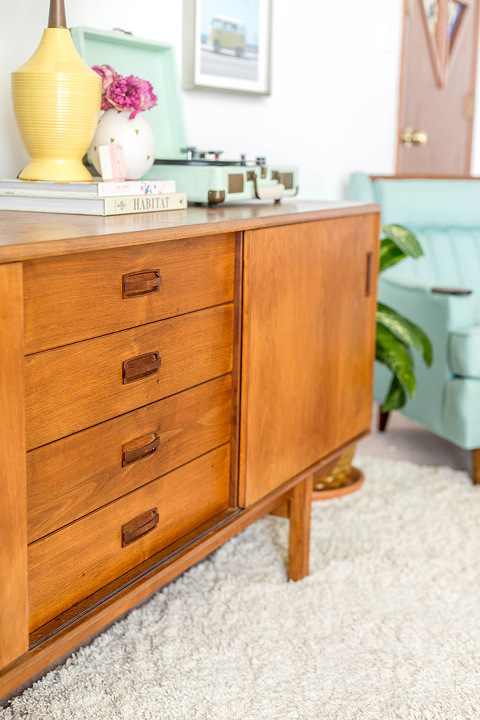 Our new console is exactly what I had in mind, and it was pure kismet that we were able to grab it when we did—and for the price that we did. I couldn't possibly be more in love. But the real reason why we headed to Circa that day wasn't to buy a $200 console! No, I was headed back to see if a certain woven wall hanging was still there. Spoiler alert: it was, and I officially claimed it as mine.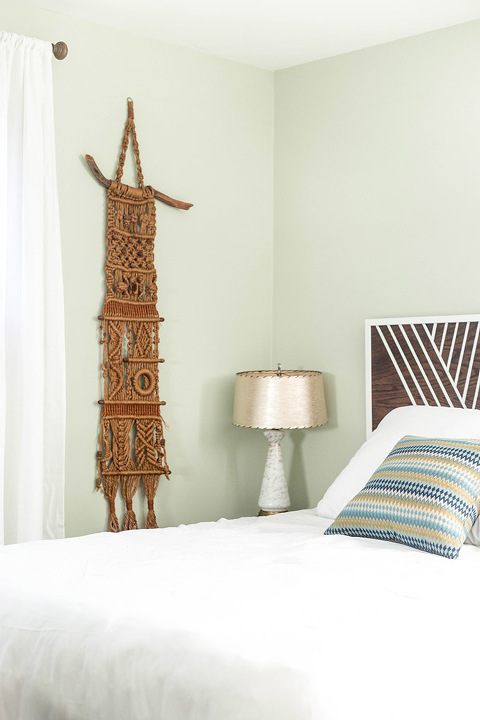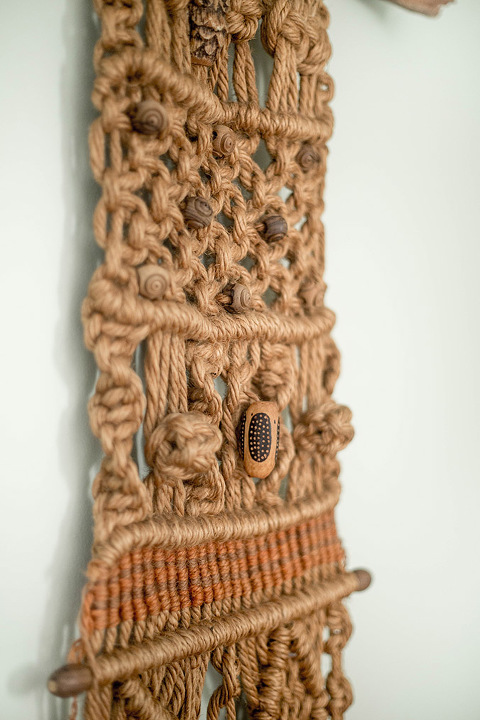 I've been trying harder and harder lately to put lots of thought into the pieces that I purchase for our home. The whole goal of our new house is to fill it with the bare minimum of things we love. Now, my "bare minimum" is pretty maximal if we're being honest here, but I think I've done a pretty good job keeping my hoarding in check. The reason being that now I often leave things behind at the thrift store and give it at least a week to consider where I might put it and if it's worth the money.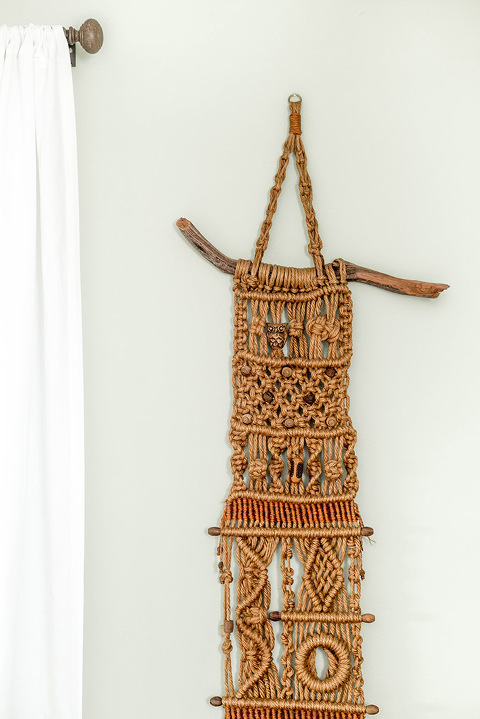 In the end though, I just couldn't get this $18 vintage, owl-accented woven wall hanging out of my head, and realized soon after leaving it behind at the store that it would work beautifully in our boho bedroom. I waited about a month before making the 30-minute trek from Waynesboro back to Circa in Charlottesville, telling myself that if it was still there, it was meant to be. And of course, it was!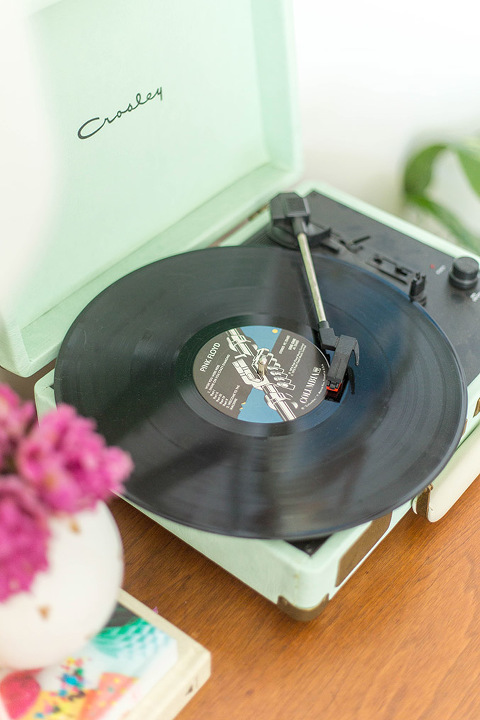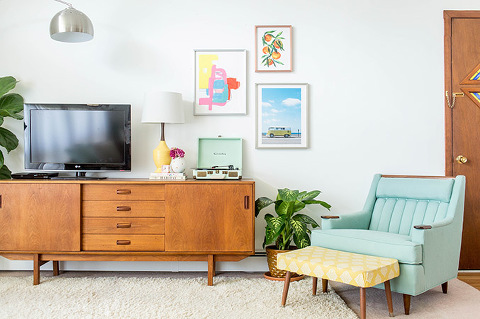 Have you picked up any awesome Thrift Store Scores lately? Do you practice restraint when you see something you love locally, too? I'm curious to know how you guys keep your thrifting in check because, despite the fact that I feel pretty reformed, I still tend to over-buy…But I'm considering this pair of secondhand steals money well spent. Share your thoughts in the comments below!