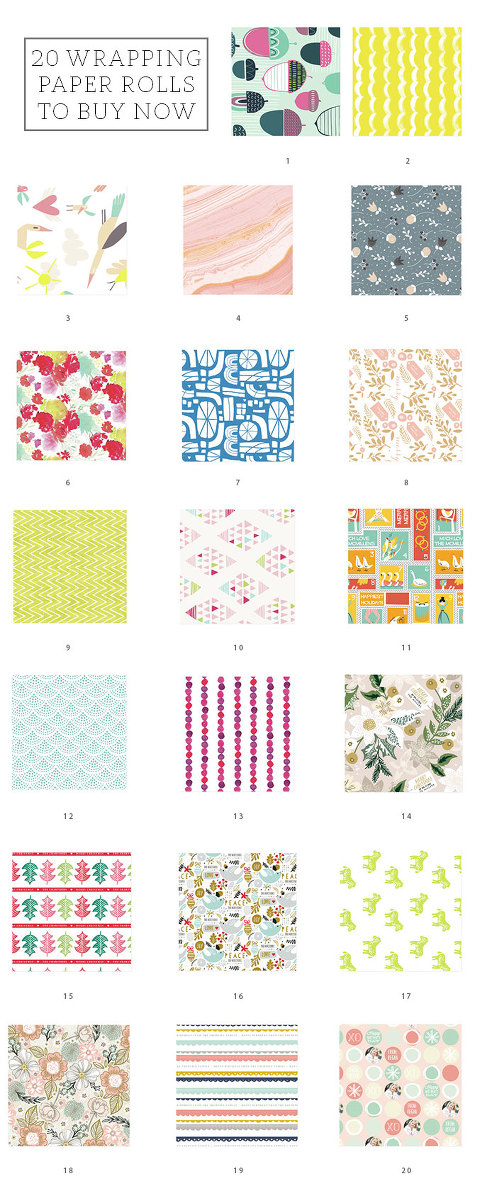 Are you looking to add some new prints and patterns to your wrapping paper collection? I, for one, am always hunting down new rolls to stick in the basket I keep in my studio because, really, wrapping paper can be used for so much more than just decorating gift boxes. I paste trimmed rectangles of wrapping paper behind photos in picture frames, as a decorative hit of color in lucite trays, and even use it to line the backs of bookshelves.
This round up of 20 wrapping paper rolls from Minted is bound to keep your own imagination busy, and yes…I might have added a Christmas themed pattern or two! Which one is your favorite?
P.S. Have you entered the globe light giveaway? Click here to see my DIY Portable Industrial Color Pop Chandeliers in partnership with Lights For All Occasions, and while there enter to win over 50 feet of string lights so you can make your own!