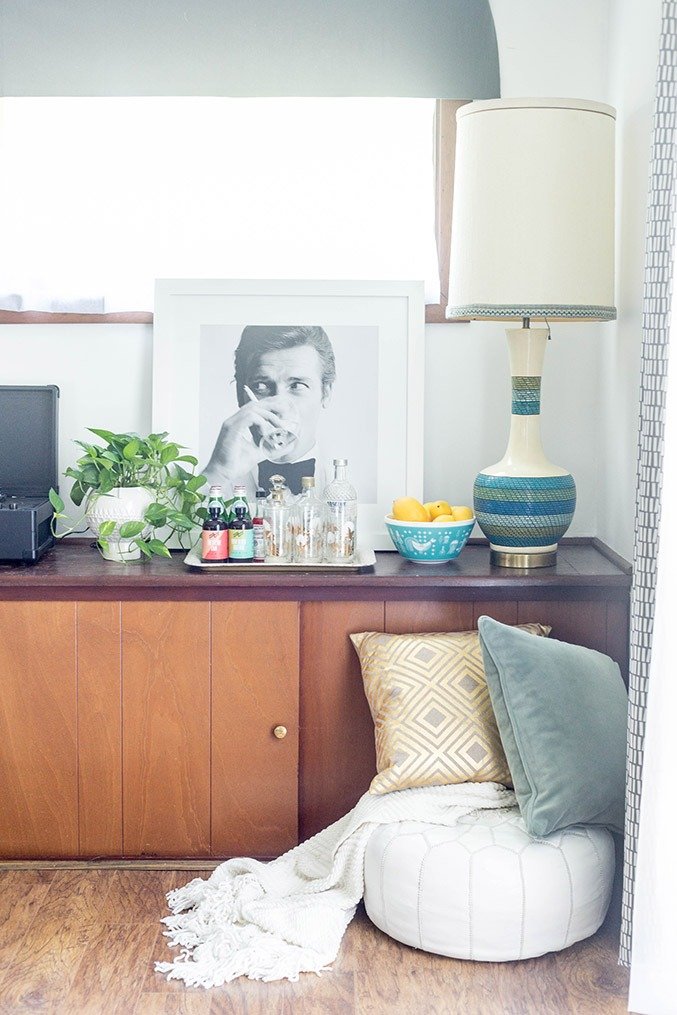 Everybody knows that some things just go together. Peanut butter is best buddies with jelly (and also, as it turns out, Nutella), forks go with spoons, chips pair perfectly with dip—the list could go on forever. And, of course, the same could even be said for art! For example, would you put a portrait of an elegant half-clad swimmer above the coffee maker or stove in your kitchen, or a pretty fruit slice still life in your bathroom? Probably not, but the opposite situation suits each room perfectly!
The fact is that certain portraits and subjects complement certain rooms best, so my challenge to you today is to really think through your art placement, and to even go so far as to allow your art to dictate the theme of your space as a whole. Scroll on to see how I recently did just that, plus enter to win $300 worth of art.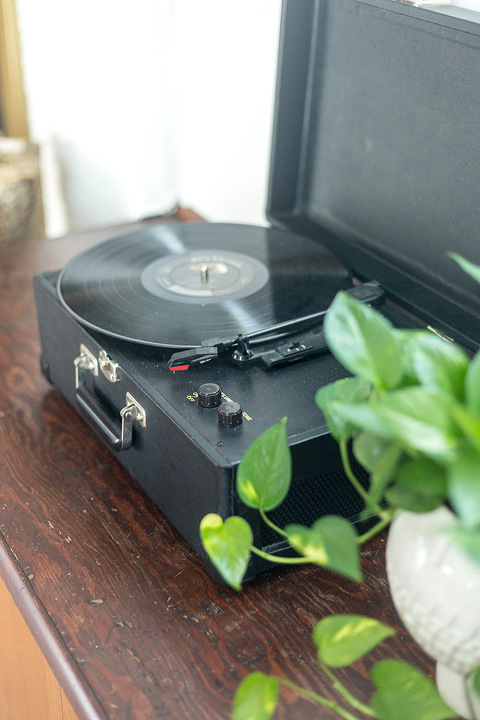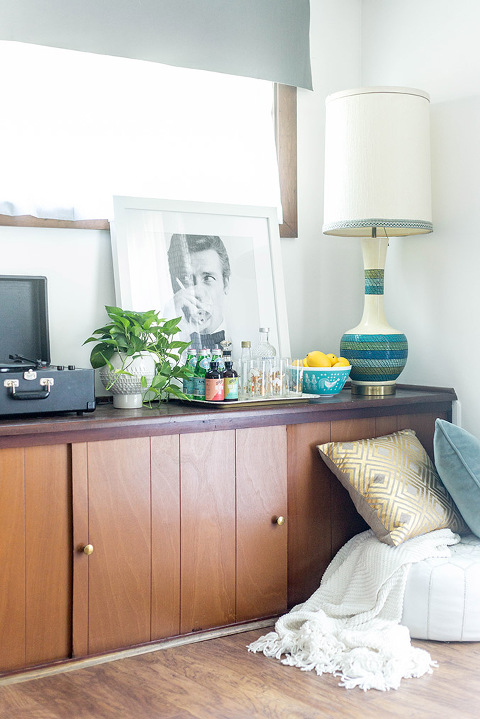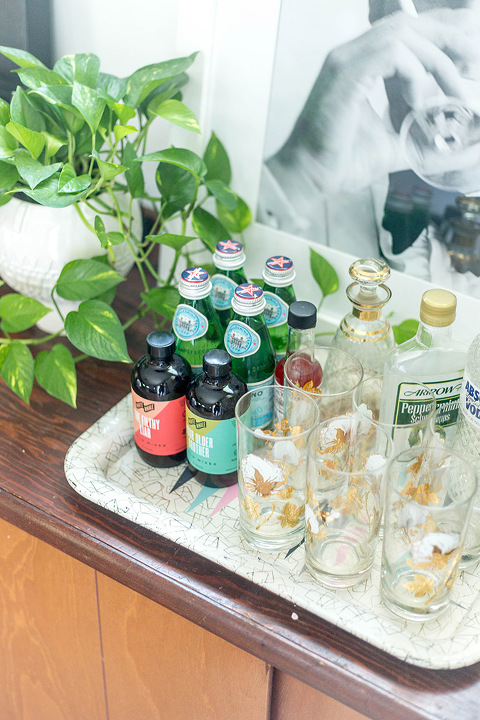 It all started with a framed print—aptly called Shaken Not Stirred—that came to us care of Photos.com. The black and white portrait features James Bond actor (and all-around English film star) Roger Moore sipping on a cocktail, with a simultaneously smoldering cigarette held in the same hand. It's sort of an edgy photograph, what with the general substance abusing, but Roger's smirky expression gives it a lightness that I felt immediately drawn to. Would I hang this in a child's room or a guest room? Probably not, but it was the perfect starting point for a lounge-like bar area in our downstairs family room.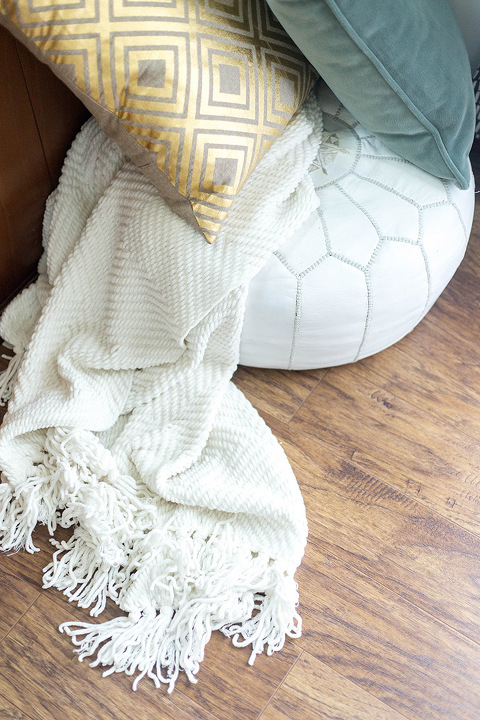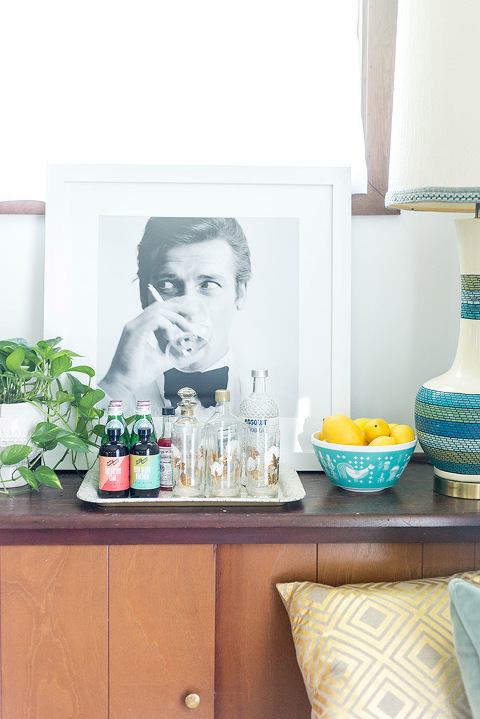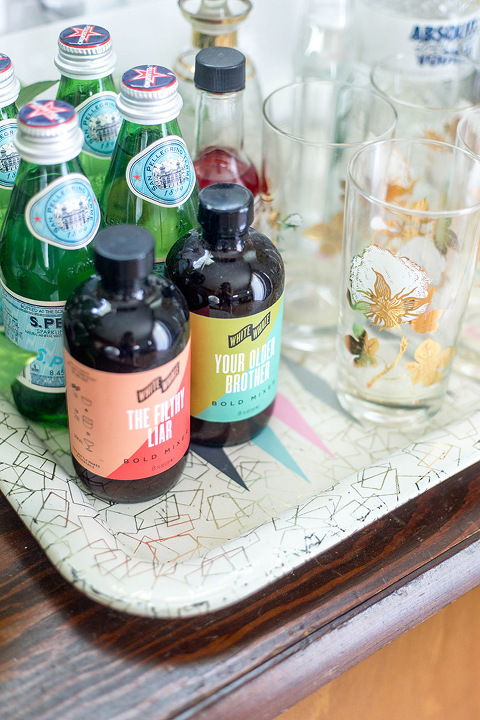 First, I leaned the framed print on top of the built-in console in the corner of the room. Then, playing off of the dapper bow tie, retro glass, and slightly mussed hair of the actor in the photo, I settled on styling the area with a few mid-century bar cart accents, like a 1960's hand-painted table lamp, series of vintage gold-accented cocktail glasses, and festive mixers, too. Finished with a record player, the entire set-up now feels complete, and I love that the inspiration for everything came from one single photograph.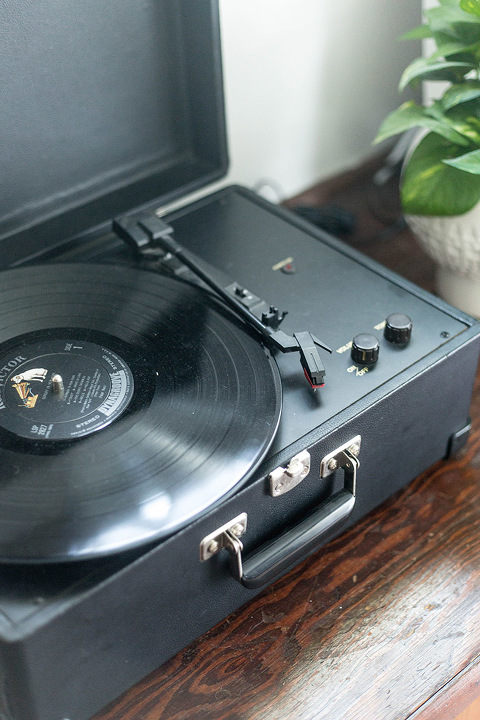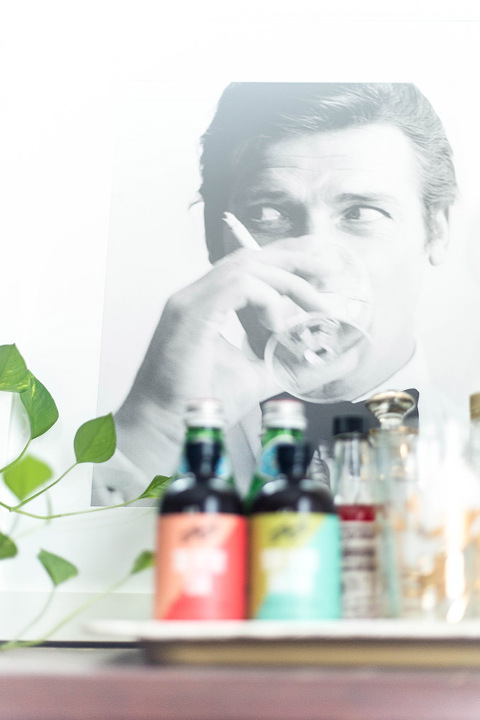 Are you feeling inspired yet? Think you could craft your own room around a piece of art? Well, you're in luck because I'm partnering with Photos.com to offer one DGD reader $300 worth of art—your choice!
To enter, hop through to Instagram here, and follow the instructions. Don't have an account on the social media platform? Don't worry! Just leave your answer to this question in the comments below: "What's your favorite type of art? Are you into photography, abstracts, retro portraits, or something entirely different?" I'll make sure that your name is entered for a chance to win the prize.
Contest is open to US residents only and ends Monday, August 29 at 12:00 a.m. EST, so don't delay. If you just can't wait a whole week (I hear ya!), ALL Dream Green DIY readers can snag 30% off and free shipping on Photos.com now through 10/31 using the code "DIY30"!