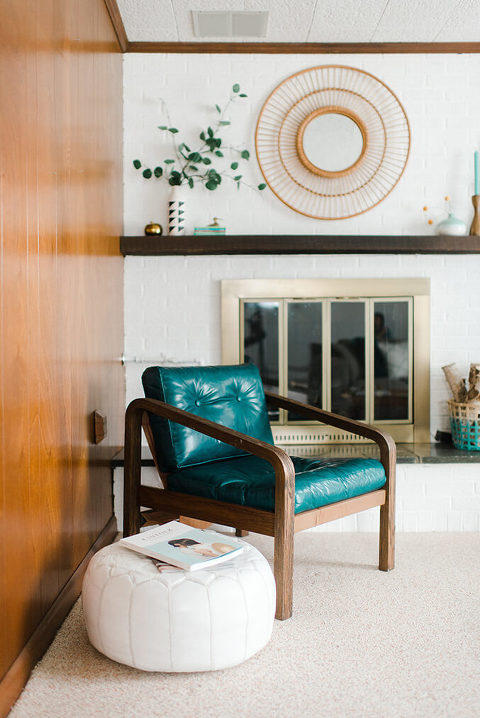 Let's talk reading nooks, guys. As a bona fide book nerd, I've gone through my fair share of reading nooks. From bean bags and piles of throw pillows stacked on the floor in my childhood bedroom, to fully fleshed out living spaces built around the sole purpose of reading, I've done just about everything I can to make this favorite past time of mine as comfortable and enjoyable as it can be.
So, today I'm going to break down what I consider to be the six must-have elements of the ideal reading nook. Some things are self explanatory, other things maybe not, but my ultimate goal is to challenge you to create an intentional spot where you can get extra cozy with a book as we head into the colder weather season. My tips are below!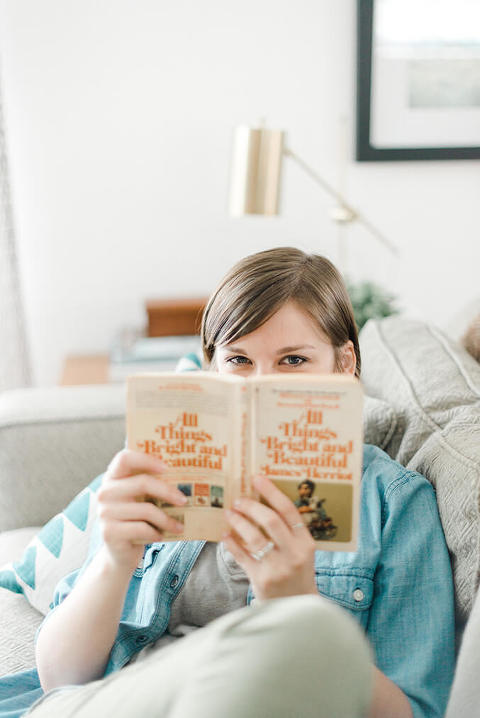 Chair Plus An Ottoman
The first thing you'll need for your reading nook (duh!) is a chair. My personal favorite spot to read is in our family room downstairs where we have a sofa and ottoman set up together, which got me thinking…The perfect reading nook really needs both a chair and an ottoman, that way you can properly lay out and find support for your neck and head as you get lost in your favorite novel or magazine.
If you don't have room for both a chair and an ottoman in addition to your couch, just lay sideways on your sofa and you're good to go! Although that might seem like another "duh" moment, sometimes I forget that the sofa can be used long-ways, too.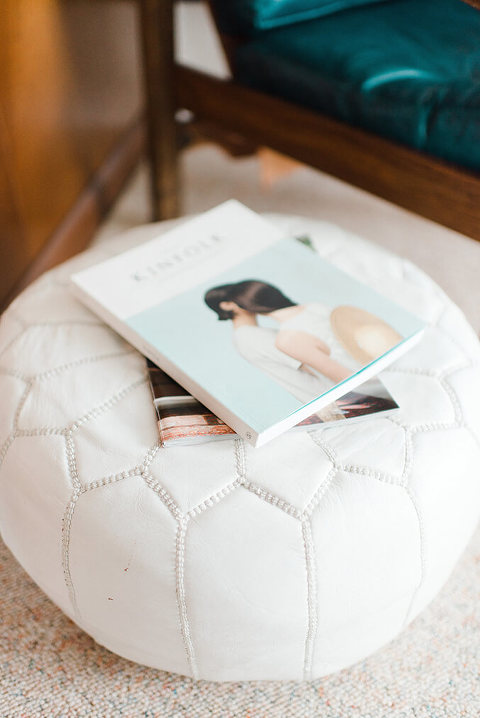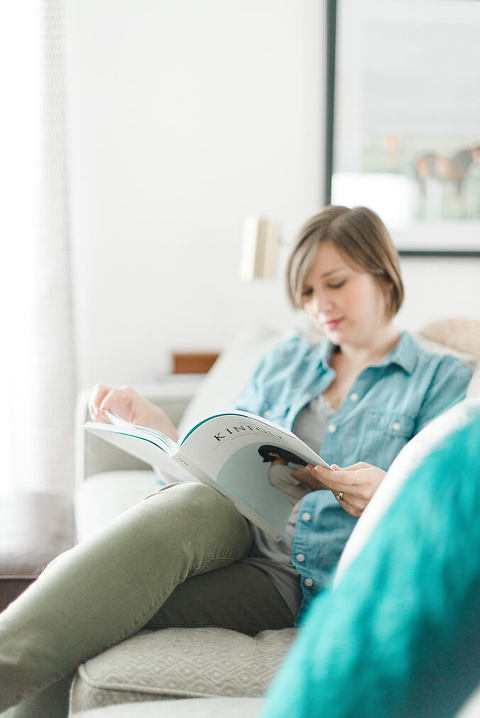 Throw Pillows
I'm of the mind that every good reading nook also needs a whole slew of pillows. That way, I can prop up my neck and maybe even my knees. I'm never quite sure where my body will be aching when I sit down to relax with a book, so having small pillows that I can punch and fluff at will helps customize my 'book nook' to perfection.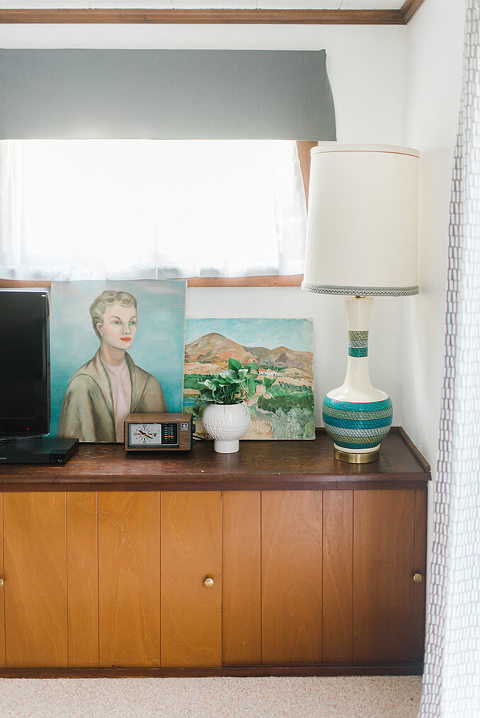 Cozy Blankets
Much like the pillow situation, cozy throw blankets are also must-haves when creating an area for reading. Why? I think it hardly needs explaining, but reading often turns into an hours-long activity, and it can get chilly sitting in one position for so long! Have a blanket nearby to up the comfort level to 100 percent.
Concealed Storage
All of these "things" are starting to add up, huh? Between the books themselves, the blankets and the pillows, you've got quite a collection. Try situating a dresser nearby so that you can tuck everything away when not in use—a rattan basket also does the trick. The bonus is that you can style your favorite grab-and-go books on the dresser tabletop (or you can toss them into the basket) so that they're always within easy reach.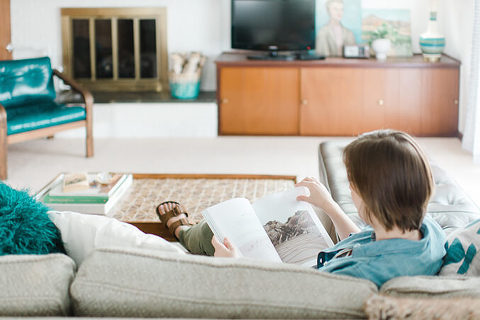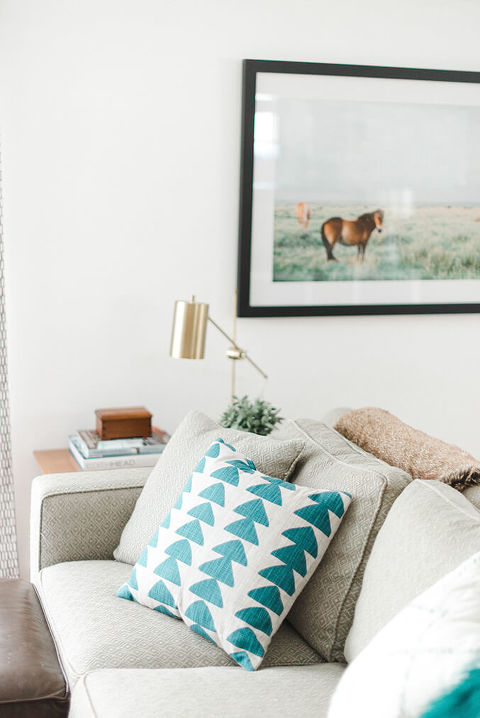 Set Up Near A Window
In the past, I've tried setting up a reading nook in a back bedroom or interior room far away from natural light sources, thinking that a table lamp will do the trick. But, really, nothing can take the place of good natural light. Consider moving your reading nook beside a window and put your back to the light, then pick up your book and just try telling me the difference isn't mind blowing!
That said, if you're a nighttime reader, you do want to make sure that you have a table lamp nearby. In case you find yourself squinting at the words, you might need to get a higher wattage lightbulb. Trust me when I say that I've overlooked this simple detail on more than one occasion. I remember one time changing out the burnt-out bulb for one that coincidentally had a higher wattage, and literally saying "Woa!" out loud when I flipped the switch on and saw the difference. Suffice it to say, there was no more squinting after that.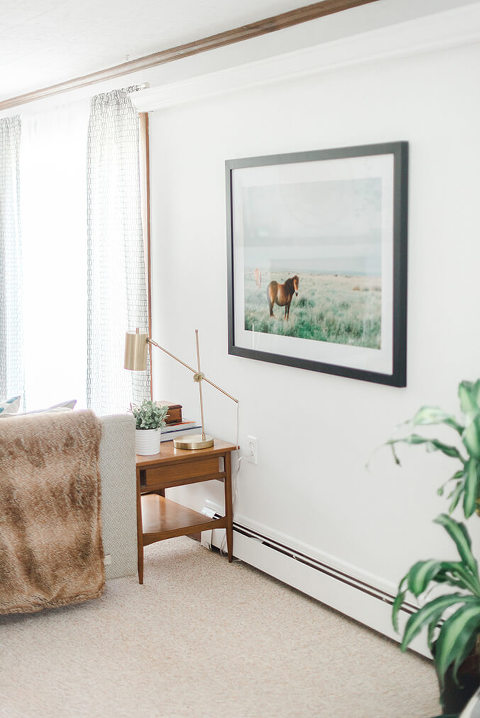 Bookshelves & Other Surfaces
Last but not least? Of course, you're going to need a bookshelf! Over the last year and a half, I've worked extra hard to whittle my once-massive collection of books down to only the ones that I'll reread over and over again, so I have just one bookshelf where I keep all my favorite novels. My personal opinion though is that books don't actually need to be kept in a bookshelf. I have books stacked on consoles, dressers, nightstands, coffee tables, and side tables. They're everywhere, so I can turn practically any corner into a reading nook at will.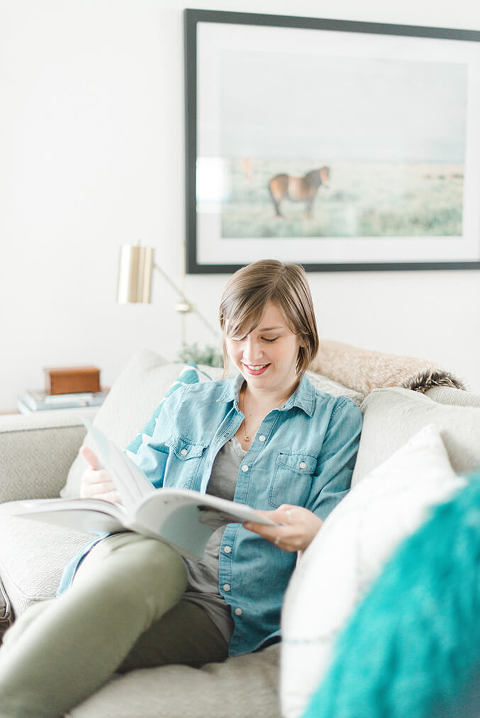 Where do you have your reading nook? Did I miss any key elements that you always make sure to have on hand? It goes without saying that a mug of freshly brewed coffee or a glass of wine set within reach is also a must, right?!