Scandinavian Gatherings ($19.37)
Today's the day! I've been chomping at the bit to gush about my friend Melissa Bahen (of Lulu the Baker fame) and her brand new book, Scandinavian Gatherings: From Afternoon Fika to Midsummer Feast, and with the official launch of the book today, I can finally spill all the beans.
Scandinavian Gatherings comes packed to the brim with 70 crafts and recipes, all geared towards everyday celebrations, and—as you probably guessed from the title—the book is also a beautiful celebration of Scandinavian design and tradition. If you've ever been curious to know more about the Nordic region, this book is for you. Scroll on for a peek inside the pages of Scandinavian Gatherings, plus enter to win a copy for yourself!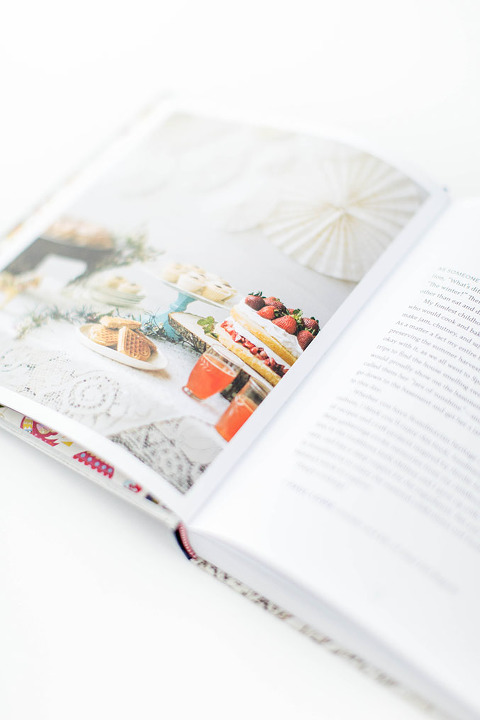 WHO SHOULD READ IT
If you're like me and immediately think mostly of clean-lined, monochromatic design when you hear the word "Scandinavian," then you need to pick this book up. As the descendent of naive Norwegians, Melissa's family traditions are all heavily steeped in Scandinavian culture, and her book acts as a magnifying glass above everything the culture is comprised of. SPOILER ALERT: It turns out that the word "Scandinavian" encompasses far more than just a clean-lined aesthetic, and Melissa's book shares the full spectrum of craft ideas, patterns, and flavors that the region embodies from a local's standpoint. 
This book is the perfect way to learn more about a collection of creative ideas that many of us aren't all that familiar with, and, in the process, inspires us to look at our own individual worlds with new eyes for Scandinavian design.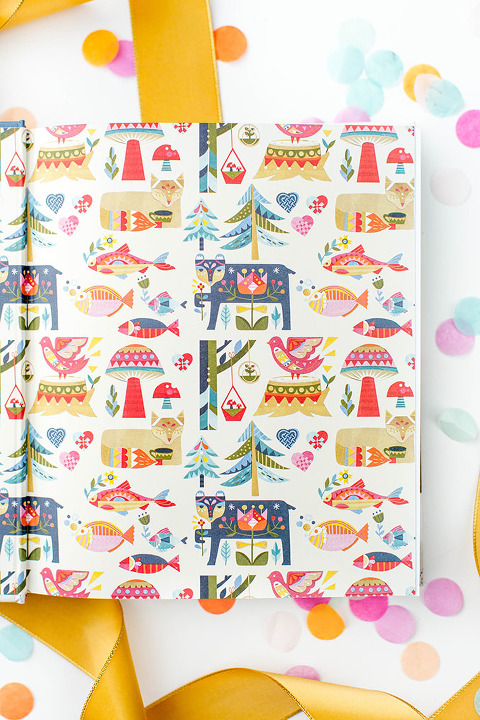 THE TAKEAWAY
One thing I've picked up on as a modern day craft blogger is that coming up with projects has progressively gotten harder and harder. With so much inspiration being thrown at us on a daily basis, originality and focus in terms of theme and direction is tough to hone in on.
So, I love that Melissa's book encourages us to think way beyond today's trends and instead focus on tradition and historic designers from the past when it comes to our ideation. The concept of basing our creative entertaining ideas on Scandinavian culture (whether it's a recipe for tea sandwiches or hand-made faux flower crowns) gives our projects a solid foundation to stand on and meaning far beyond an in-vogue pattern, color palette, or motif.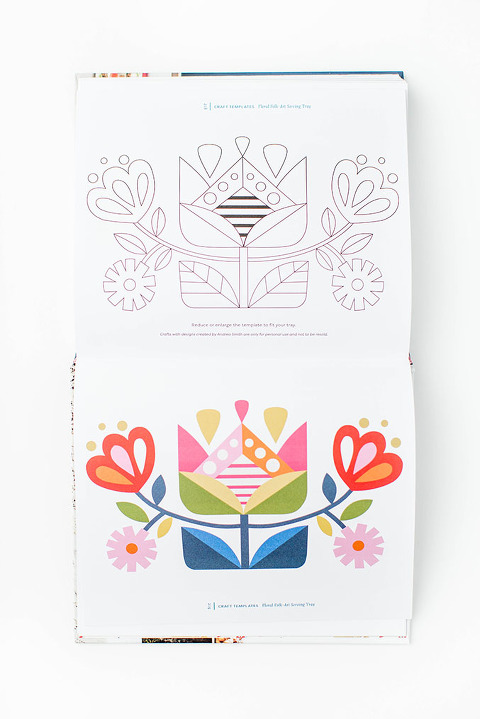 FAVORITE ASPECT OF THE BOOK
Apart from the gorgeous folk illustrations done by Andrea Smith, the craft templates (which start on page 211) are probably one of my favorite parts of the book. There are pages and pages of pretty shapes and silhouettes to use while recreating the crafts showcased in the book, plus Melissa also offers a download code so that you can enjoy the templates digitally, too. I can't wait to get started crafting up my own versions of Melissa's beautiful Scandinavian style projects!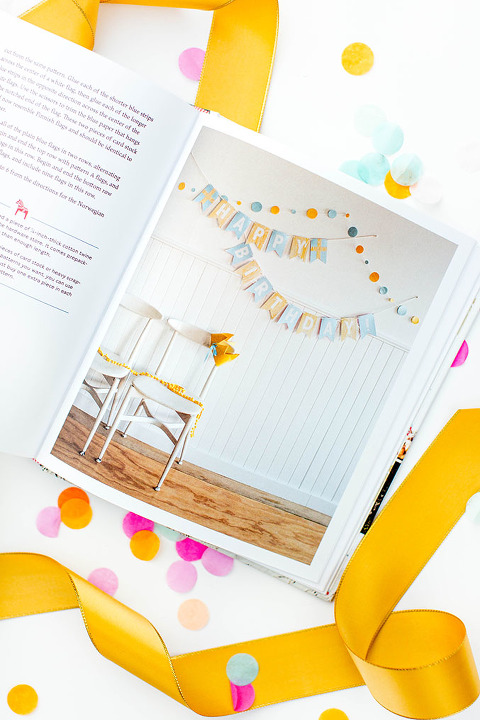 To celebrate the release of Scandinavian Gatherings, I'm partnering with Melissa and her publishing team to offer one DGD reader their very own copy of the book! To enter, hop through to Instagram here, and follow the instructions. Not on Instagram? Not a problem! Just leave a comment below telling us whether you're more into DIY crafting or recipe-creating. I'll make sure that your name is entered for a chance to win the prize. Contest is open to US residents only and ends Monday, October 3 at 12:00 a.m. EST, so don't delay and good luck!
If you've read (or plan to read)
the book
, be sure to leave your own review in the comments! And don't forget to tag us in your social shares and use the hashtag #DGDonmycoffeetable for a chance to be featured.