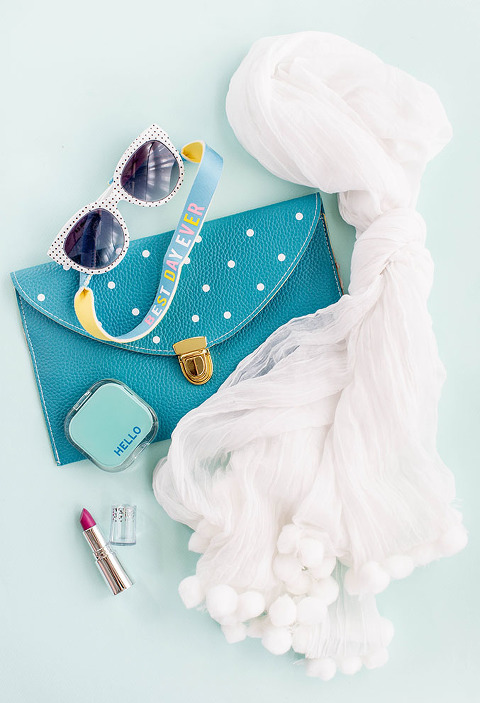 I'm the type of person who is always looking for ways to add inexpensive style to an existing fall wardrobe. A new piece of statement jewelry is always a good bet, and I'm always up for adding a new scarf to my stash this time of year. This season though, I decided to take my frugality one step further by adding a little crafty detail to a scarf that I already own! Read on for my couldn't-be-easier tutorial to transform your existing white scarf into a pom-pom edged beauty for fall.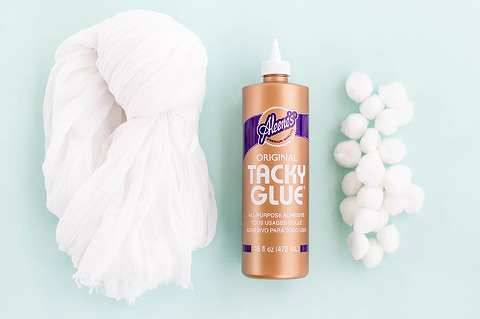 A white scarf (the gauzy kind works best!)
White pom-poms
Craft glue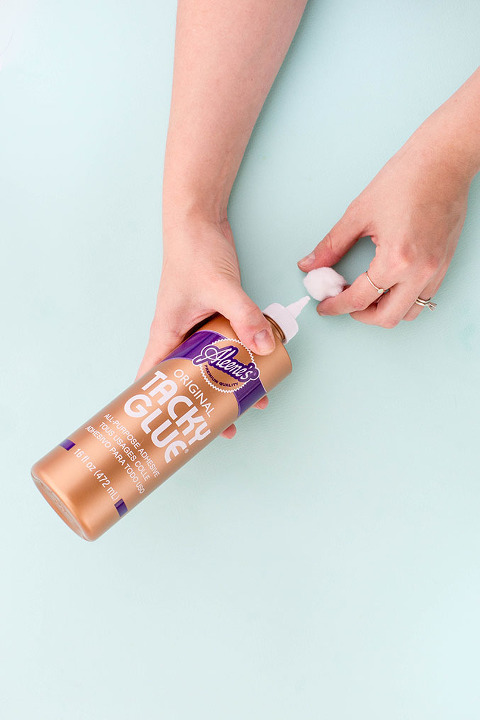 Step One
Lay your scarf on a flat work surface, and flatten it out with the one end stretched in front of you. It's best if your work surface is made of some sort of scrap metal or plastic since the craft glue won't stick as much to it. Avoid doing this on a wood or paper surface.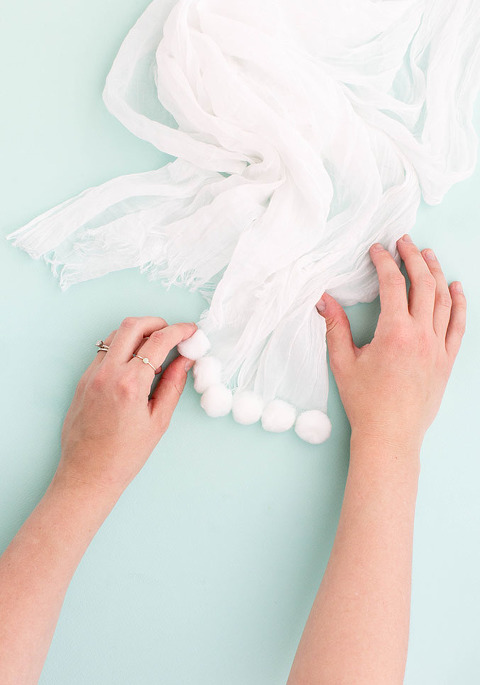 Step Two
Squeeze a 1/2-inch line of craft glue onto a white pom-pom, and gently press it down onto the edge of your scarf. Repeat the process, placing pom-poms one after the other right next to each other. After gluing down about 6-7 pom-poms, gently tug the scarf so that it pulls away from the work surface. This will prevent it from gluing to the surface!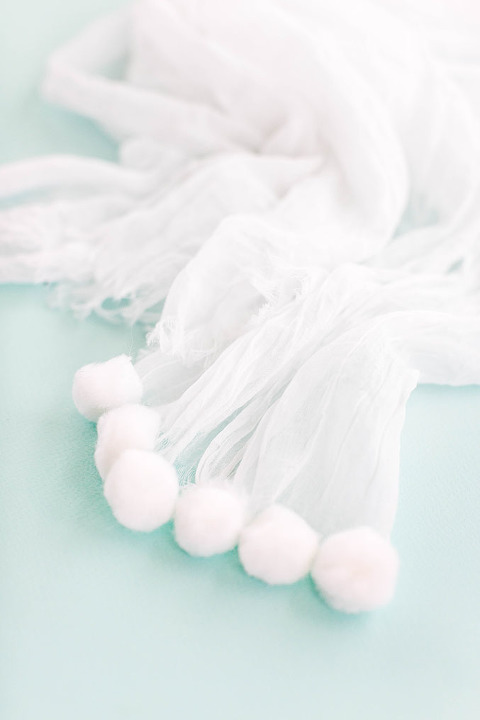 Step Three
Continue gluing your pom-poms one by one until you reach the end of the scarf edge. Tug to release it from the work surface, and allow the glue to set for about 30 minutes. Then, turn the scarf around and repeat the entire process with more glue and pom-poms on the opposite end of the scarf.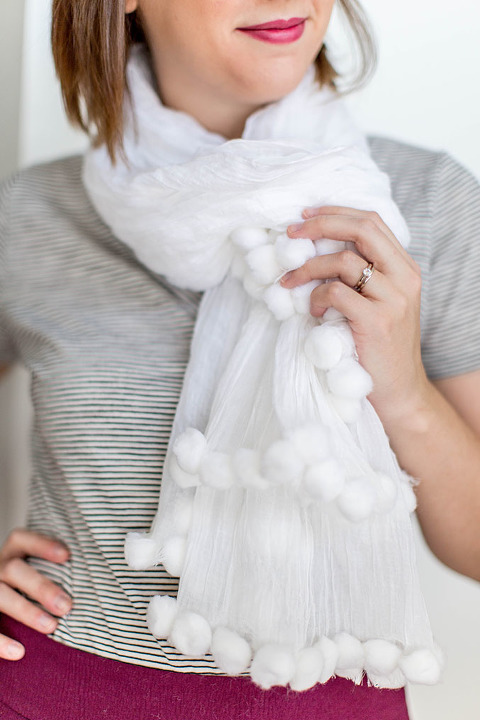 Step Four
Finally, alow the glue to fully cure on the scarf for two hours before wearing. How will you wear your white-on-white pom-pom scarf this season? I'm excited to wrap mine on over dresses, sweaters, and possibly even PJs while watching movies at home this season!