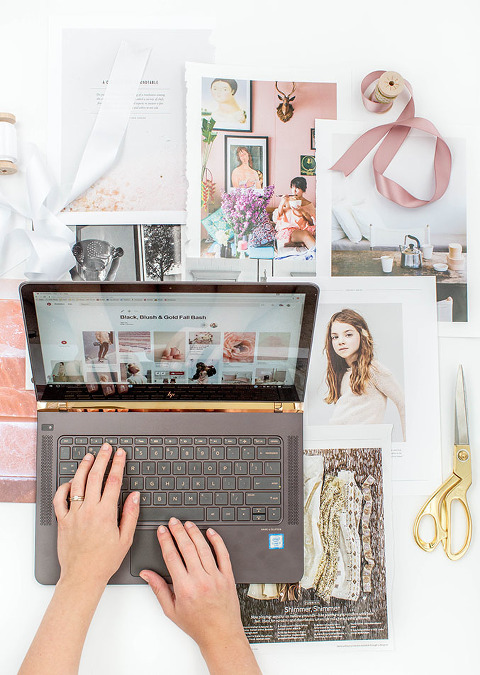 When last we spoke about my upcoming black, blush, and gold fall dinner party, I was in the very early visionary stages of planning. The entire event was actually inspired—and then later digitally spurred on—by our new family laptop, the HP Spectre. The eye-catching and edgy copper-gold detailing on this charcoal-colored computer instantly had me rethinking my avoidance of the color black in our décor, and I've since been pulling together all sorts of details to make this ebony-accented party a reality.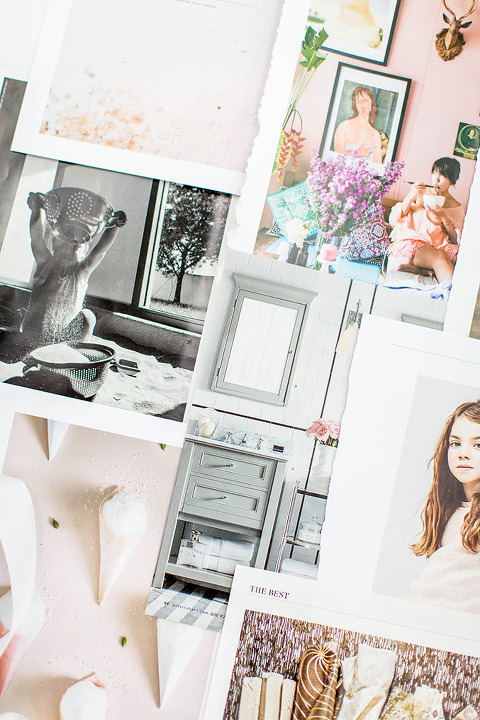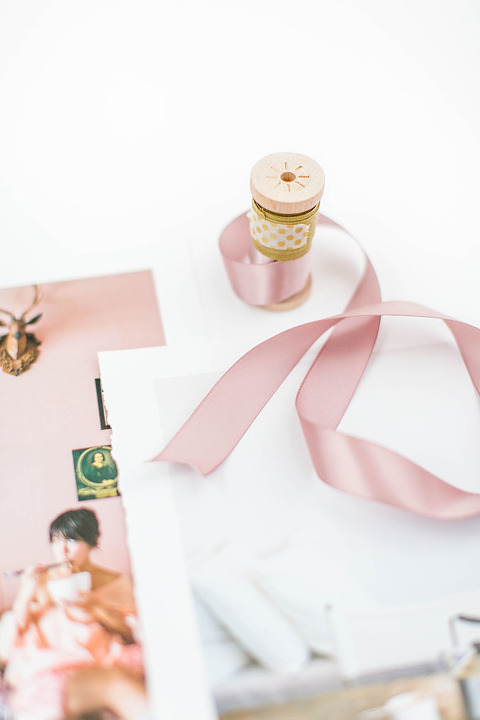 Today, I'm deep into party-planning mode and well beyond that initial spark of inspiration. What's different about this particular occasion is that, instead of doing all my creative ideation online, I'm pulling my laptop down to floor level. These days, you'll often find me sitting indian style on the rug with my Spectre and a handful of magazines and catalogs—plus a pair of sharp scissors, too! This is the first time in years that I've physically cut out inspiration for creative brainstorming purposes (I think the last time was when I was 16, living with my parents, and had a green streak in my hair), and it feels so good.
My workflow has been completely reinvented this go-around and I've loved stepping so far beyond what I'm used to. Keep reading to find out what I've chosen so far for our fall fête, including matte black flatware, pink linens, and new floral printed plates, too!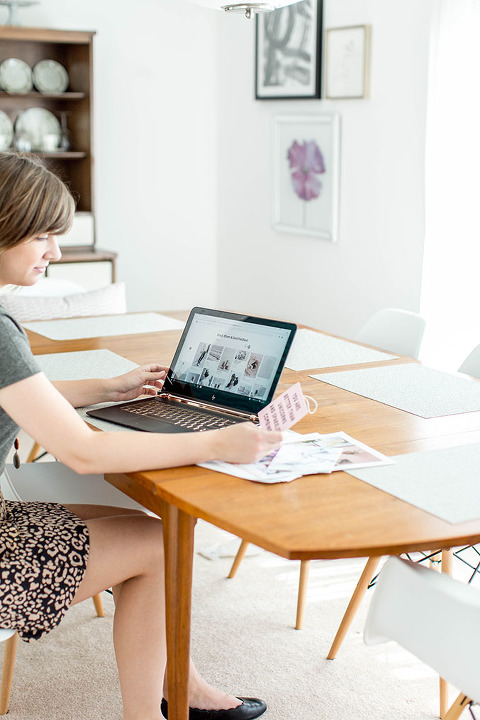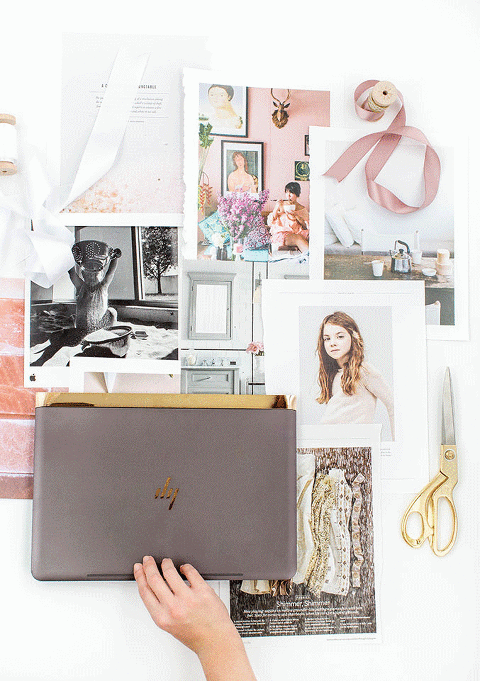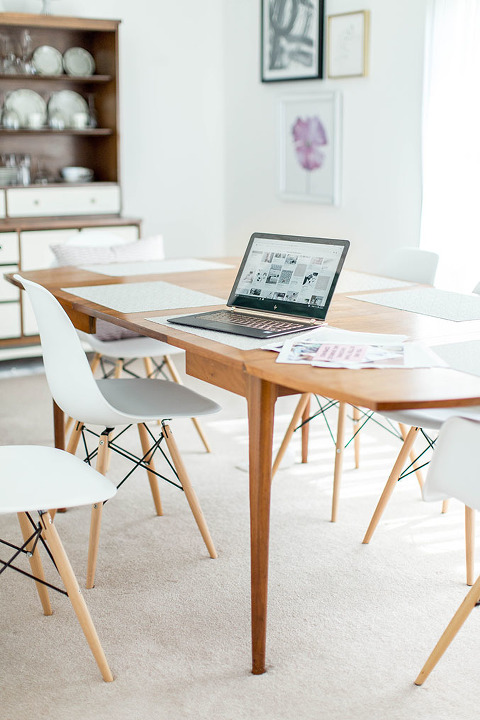 The first piece to this tablescape puzzle was definitely the ebony element. If you've been following along for any length of time, then you know my hosting MO is to simply pull a variety of things from our "Party Closet" (i.e. the China hutch that I keep stocked with linens, glasses, and fancy flatware). But since this is my first time incorporating the color black into the mix, I was starting from scratch.
Thankfully, online shopping for new pieces on my computer alongside my magazine browsing has been a cinch since the laptop is roughly the width of a AAA battery and weighs just 2.45 pounds. I've been Googling products and scrolling Pinterest (see the official digital mood board here) with ease for hours at a time, and so far I've purchased a bounty of new items for the party.
What I've picked out up to this point: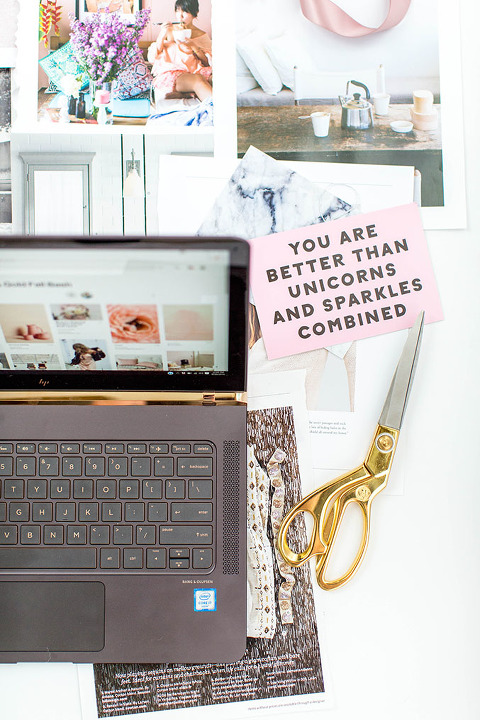 Can you picture it? So far, the pint-sized HP Spectre laptop has really succeeded in reinventing my creative obsession with physical inspiration gathering, an art I thought was long lost in this current age of Pinterest.
Have you given up on the idea of pulling from magazines for your mood boards? Feel free to join me in my mini revolution to bring back the creative act as you party plan and gather inspiration this upcoming holiday season. In the meantime, you'll find me lounging on the floor with my computer, surrounded by torn pieces of black and blush-colored magazine pages…Keep an eye out later this month for photos from my finally finished black, blush, and gold fall dinner party!