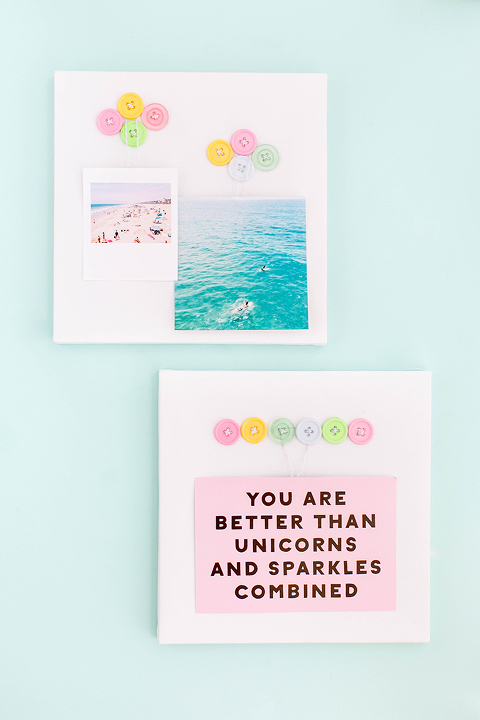 Okay, here's a challenge for you on this fine Tuesday morning: come up with a creative, never-before-seen use for buttons! I'm curious to know…how can I show off these cute little colorful embellishments in a way that you don't see everyday? Well, that's exactly what my editor at Oriental Trading Company tasked me with last month, and today, I'm showing off the finished craft: DIY Buttoned Canvas Photo Displays.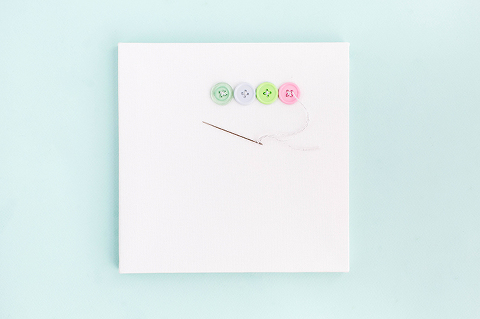 Although my final project tells you to attach the buttons in the traditional way (i.e. sewn onto fabric to be looped over later on), I decided to mix things up a bit by turning the buttons into DIY hooks, if you will, for photos and notecards. I chose to show off a few beachy photos from my trip to LA back in 2014, as well as a cute notecard (that I clearly can't get enough of, as evidenced here, here, and here) from ban.do.
Hop through to the Oriental Trading blog to find out how to make your own, and then come back here and tell me in the comments what you would show off on your own DIY Buttoned Canvas Photo Display!