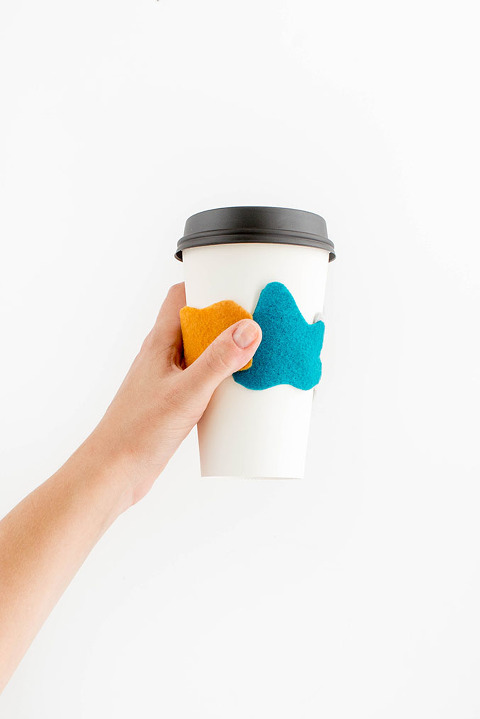 Let me start by asking you this…Can you function without your morning cup of Joe? If you answered with a resounding, "NO WAY?" then you and I are basically bosom buddies. And, if you're just as obsessed with fall as I am, we might as well be soul mates!
In case the combination of seasonal leaves and a steamy cup of to-go coffee are the makings of your near-perfect morning, then I've got a project for you: a DIY Felt Leaves Coffee Sleeve. This colorful craft is an easy way to skip those cheap cardboard coffee sleeves at the checkout counter, plus you'll save a tree or two (or more!) by going the reusable route. Read on for the couldn't-be-easier how-to.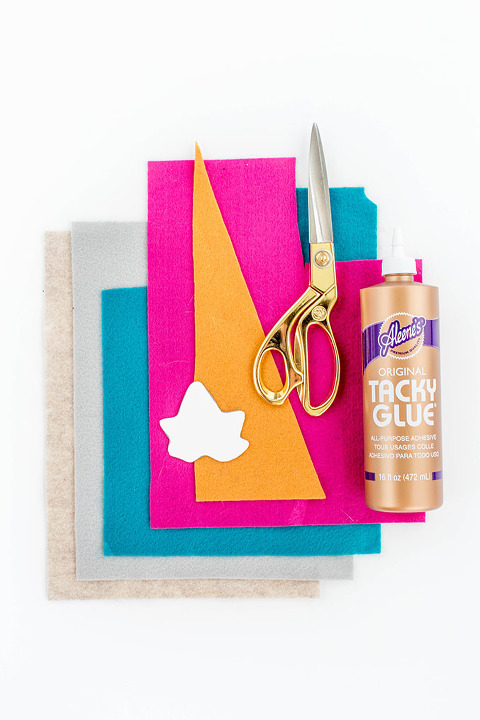 Cardstock
Scissors
Fine tip permanent marker
Sheets of felt in your colors of choice
Craft glue
To-go coffee cup and cardboard coffee sleeve (for help making your measurements!)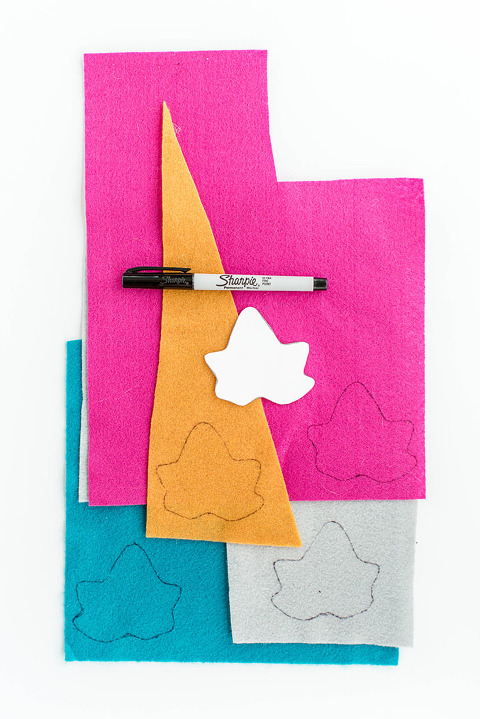 Step One
Download the Printable leaf template and print it on thick cardstock. Cut out the leaf shape with scissors.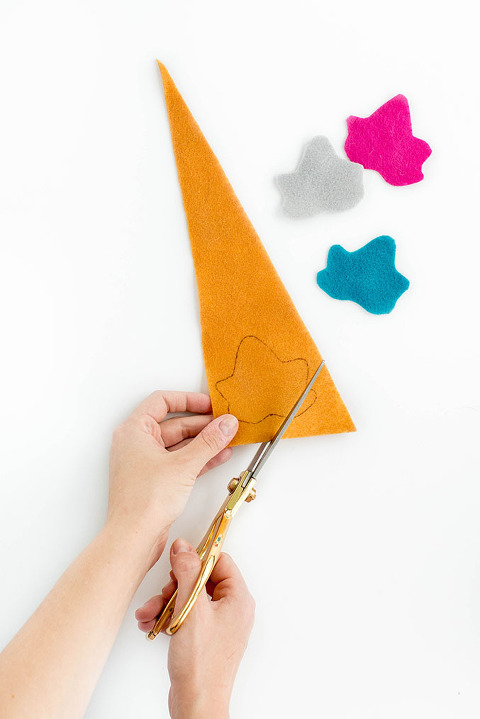 Step Two
Use a fine tip permanent marker to trace the leaf template over and over onto various sheets of colored felt. Try flipping the template over every now and then—this will allow you to trace a mirror image version of the leaf so that your leaves look a little different when placed side by side later on.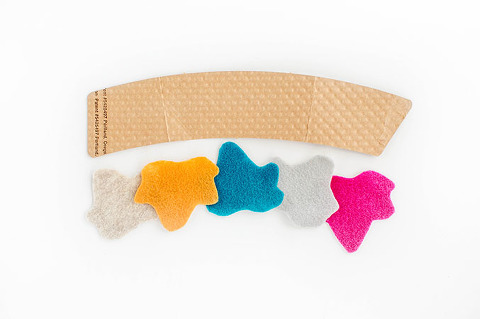 Step Three
Lay the cut felt leaves out and choose your color pattern. I went with a random collection of colors, but you could try one color, or maybe two alternated colors all in a row.
If you happen to have a cardboard drink sleeve nearby, it helps to rip it open and mimic the curved shape and length! If you don't have one though, you'll need the leaves to lay in a formation roughly 6 inches long. Don't forget to lay them in a slightly bent line so that they curve evenly around a tapered coffee cup.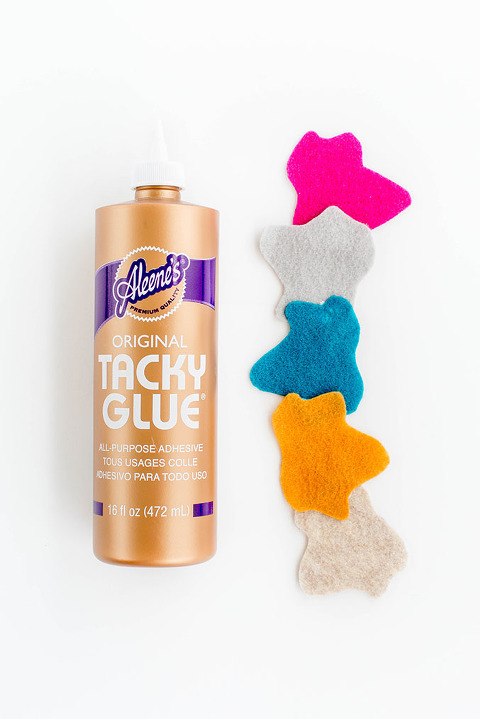 Step Four
Use craft glue to connect all of your leaves (except the two on either end) together. Allow them to dry flat for 30 minutes before handling.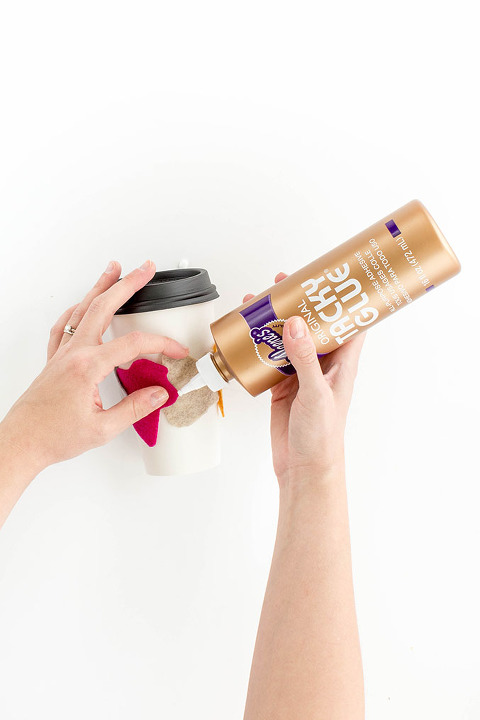 Step Five
Grab your coffee cup and wrap the almost-finished drink sleeve around the middle of the cup. Add a dot or two of craft glue to one of the end leaves, and firmly press the opposite end leaf over it for 30-60 seconds. Gently slip the drink sleeve off of the cup from the bottom, and prop the sleeve up in a spot where it won't be disturbed.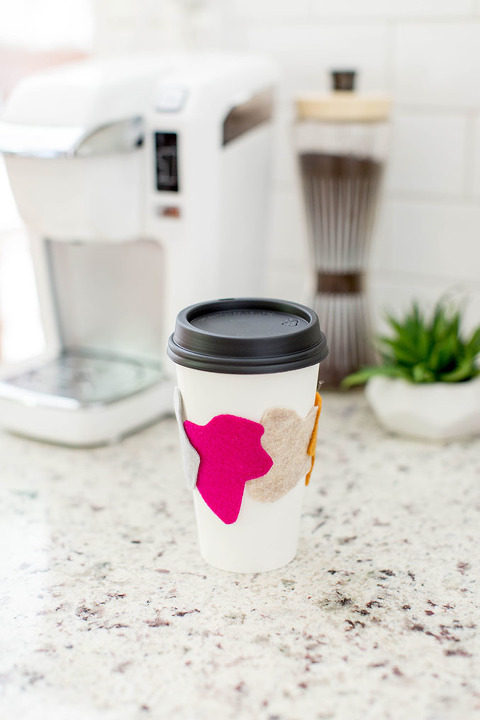 Step Six
Allow the completed drink sleeve to fully cure for 1 hour before handling. After that, you're good to go! Simply toss it into your bag before heading out, and use it whenever the next coffee occasion arises this fall.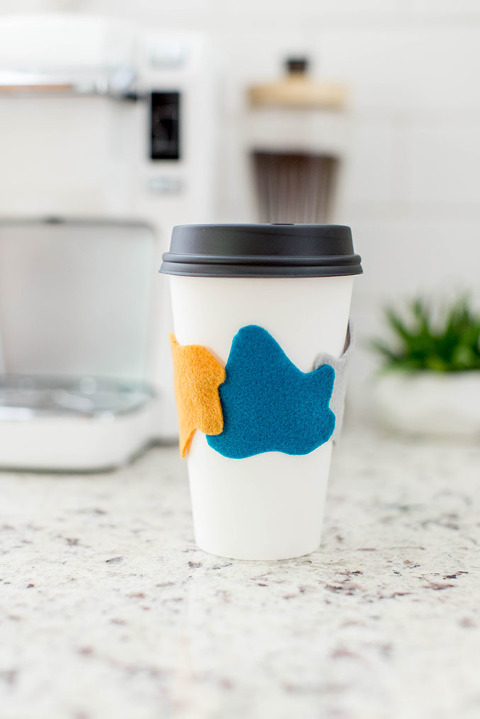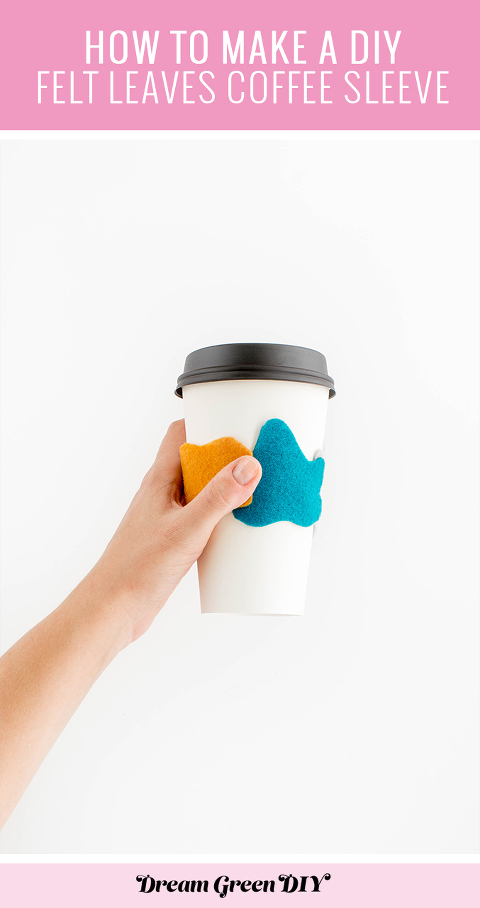 P.S. Today is the last day to enter your name to win $50 to WoodWick Candles! Contest details here.