Masters of Modern Architecture
It's certainly no secret that I've grown to especially love mid-century furniture and design in the last six years, but lately I've realized what a limited knowledge I have of the designers themselves. Sure, the names and terms "Eames," "Danish," "Bauhaus," "Tulip Chair," "A-Frame," and even "Scandinavian" are generally easy identifiers of the oh-so-trendy mid-century aesthetic these days, but there's so much more to the style than those few words. I want to know everything there is to know. I want to understand who or what designed the antiques we've collected over the years, and I want to know what makes a piece authentically "mid-century." 
To get started with my self-education, I popped into my go-to mid-century showroom, Galaxie Modern. After chatting with the shop owner, John Wormuth, for a bit about what I hoped to learn he kindly lent me an arm load of books to peruse so that I could get better acquainted with the history of mid-century. The first is his vintage copy of Masters of Modern Architecture. Read on to get a small peek inside the pages of the book, and feel free to consider this your challenge to better acquaint yourselves with the era of design you love most!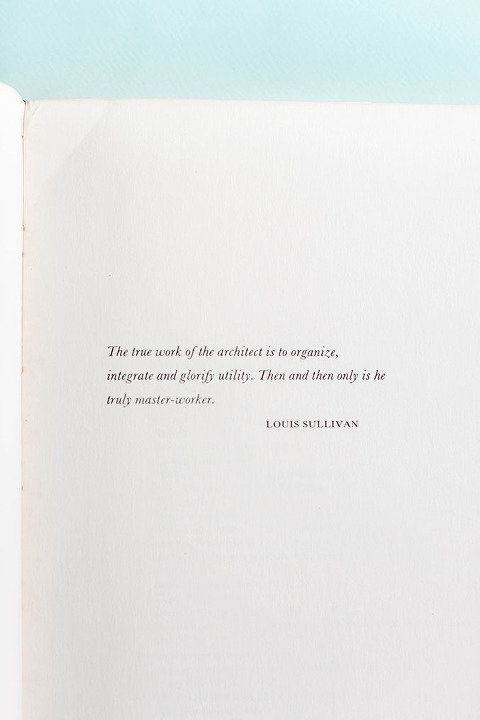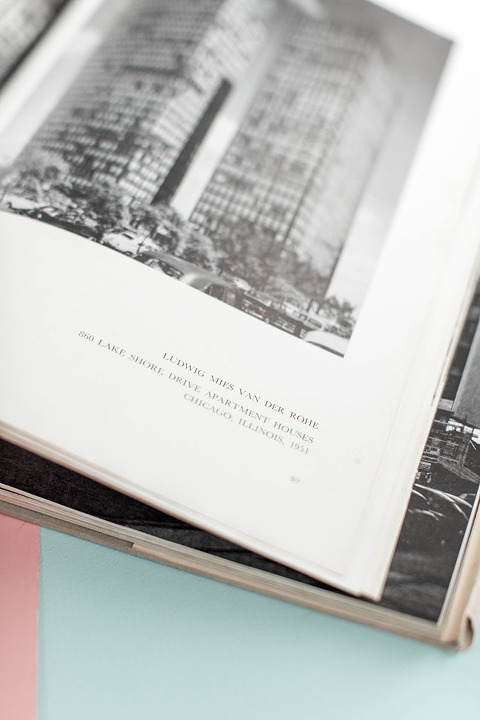 WHO SHOULD READ IT
Although this book focuses on mid-century architecture rather than things like art, furniture, and fixtures, I think structural design is a great place to start when looking to learn more about a certain era of design. It mentions in the introduction of the book that architecture is one of those unique art forms that blends science and creative design to come up with something beautiful, and I couldn't help but think that that was so well-said. This book is perfect for anyone looking to be whisked back in time to find out why architects of the past chose to reinterpret traditional principles into the parred back and minimalist mid-century designs we see replicated so often today.
THE TAKEAWAY
I think it's pretty safe to say that we all recognize architects like Frank Lloyd Wright and Mies van der Rohe, but Masters of Modern Architecture introduces you to so many others—from Richard Neutra and Harwell Harris, to Paul Rudolph and Ralph Twitchell. You may recognize a few of the names (many brought back my own memories from art history class in college), but this book helps establish a bit more than just faint familiarity. This particular book is, of course, a little harder to buy since it's vintage (although it is for sale through Galaxie Modern!), but I'm hopeful that this little peek inside the pages of an architecture book will inspire you to pick up a similar book with the intent to learn more.
FAVORITE ASPECT OF THE BOOK
My favorite detail, not surprisingly, was the photography. It's all black and white, but I couldn't stop myself from skipping ahead to ogle the houses, corporate buildings, and even churches and bridges pictured in Masters of Modern Architecture. John (my husband) and I spent several back-to-back evenings flipping through the pages pointing out our favorite buildings, and it was often surprising to see which ones we were most interested in. Fingers crossed that I'll be able to recognize the designers without peeking at the captions soon.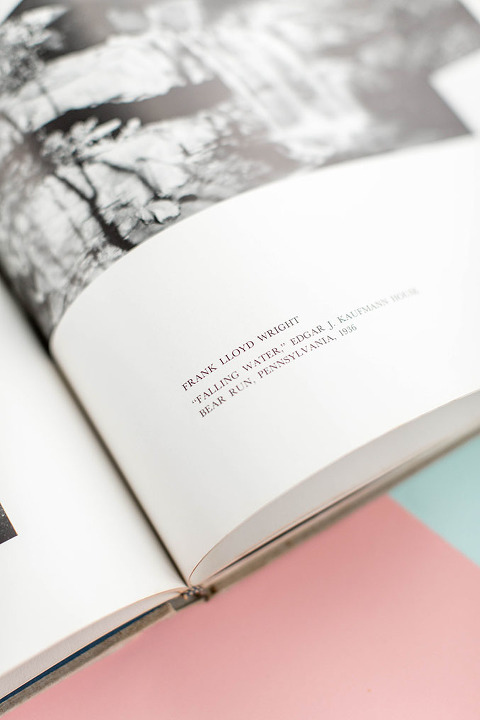 Click through to Galaxie Modern in case you're interested in purchasing the book. Got a mid-century history or reference book of your own to share? Do tell in the comments!