*This post was sponsored by DHP Furniture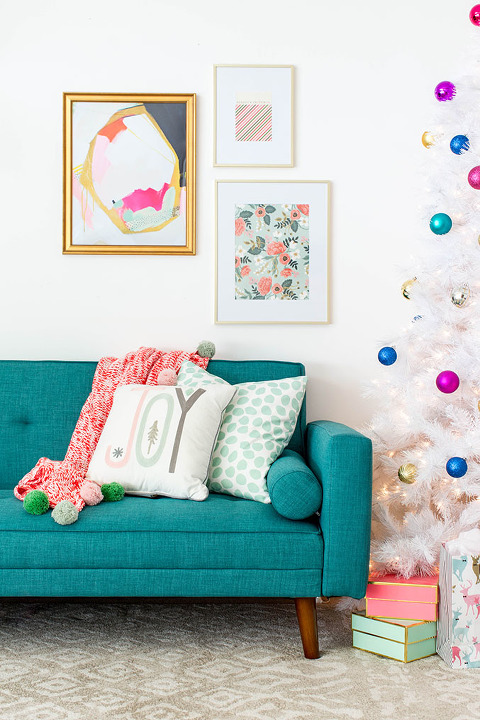 With Thanksgiving just days away, it's time to officially start planning your Christmas decor—if you haven't already done so, of course! You've probably seen on Instagram that our tree has been up for about a month now, but that was all in the name of having this story ready to go ahead of Thanksgiving break. Happily, it's finally time to share the goods, and to toss a few tips and tricks your way as you work to infuse the festivities into your own living room. Details (and a sofa giveaway!) are below.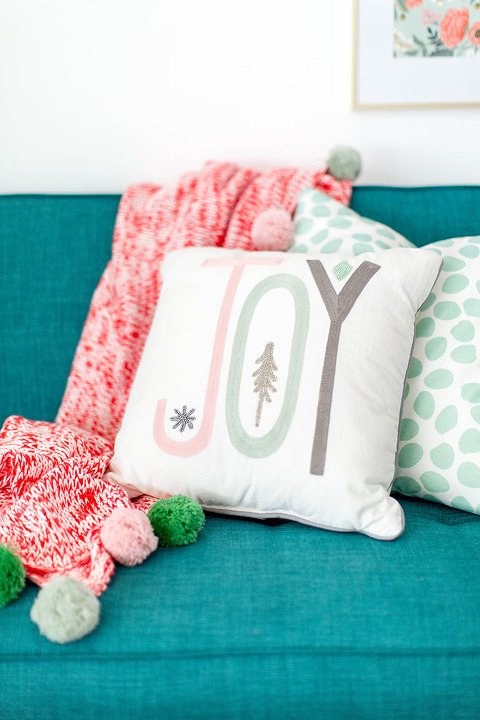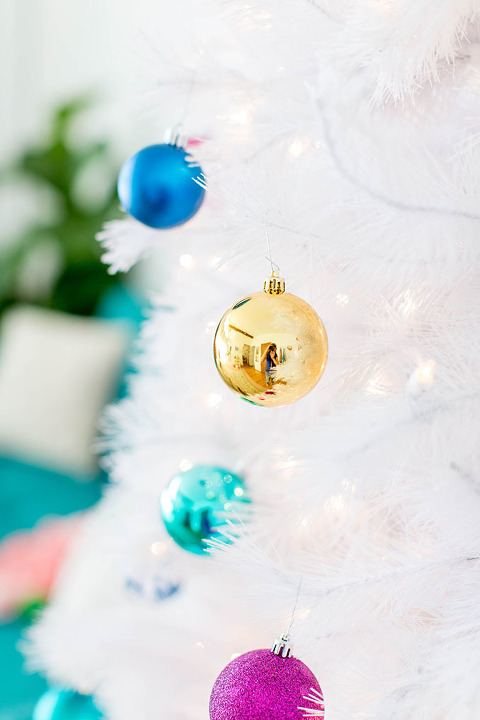 For this collaboration, I partnered with the fine folks over at DHP Furniture. If you're not familiar with the brand, they design and produce a whole slew of affordable, mod furniture, often in multi-functional silhouettes, as you'll soon see in today's showcase. You can snag stylish futons, chairs, beds, tables, and even mattresses from DHP Furniture, but after looking at their collection, I decided that a convertible couch was the way to go for our family.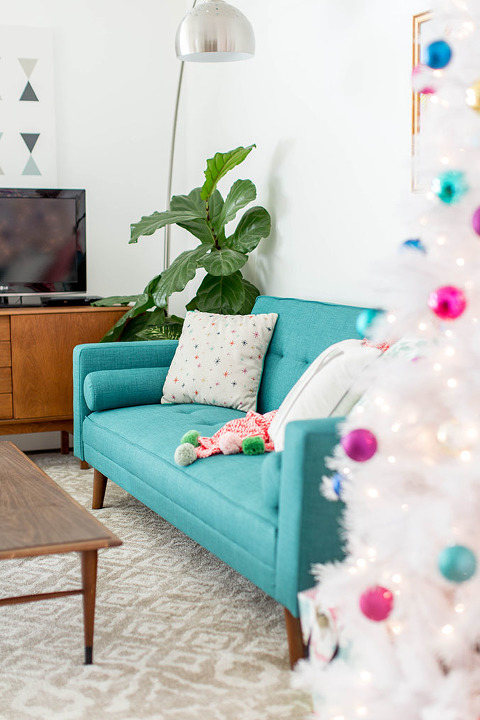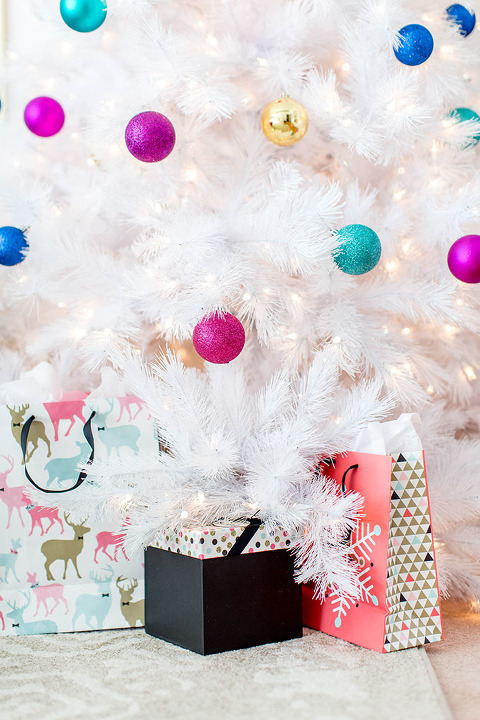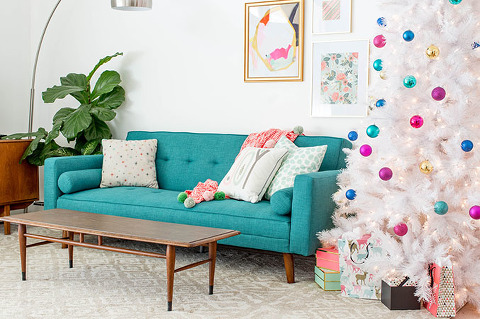 My pick was the Novogratz Vintage Mix Linen Futon, which costs (wait for it) just $349! Now that's a couch cost I can handle. It took about 20 minutes to assemble when the box arrived at our carport, and has turned into the statement-making piece of our freshly rearranged Christmas themed living room. I also love that the piece is a futon because now holiday guests have a natural place to kick back while tearing into gifts and post-holiday dinner.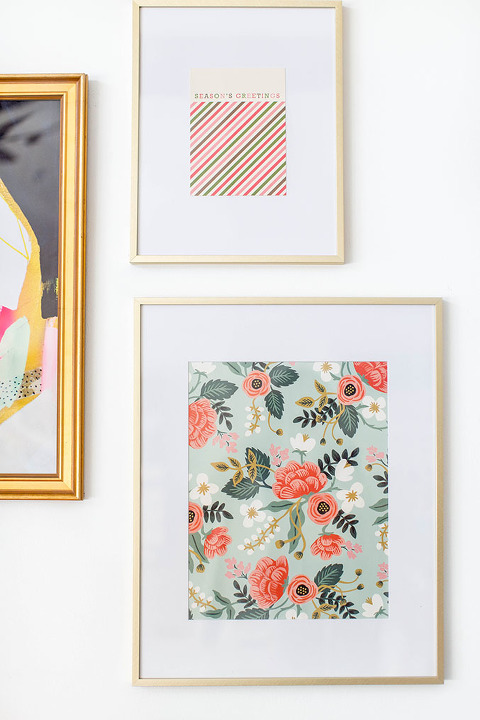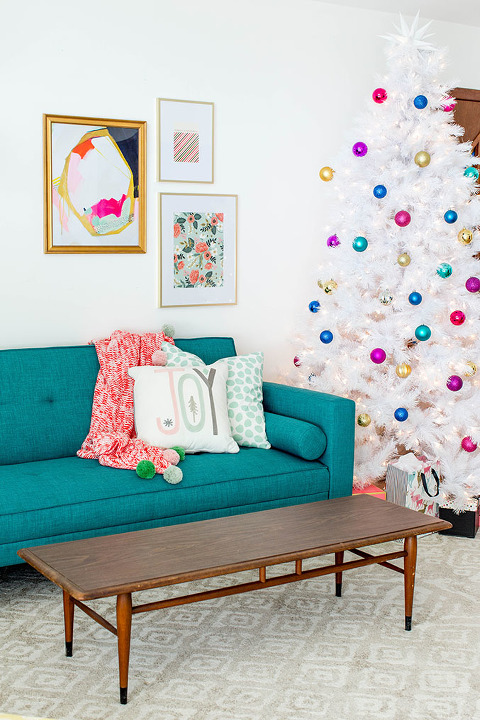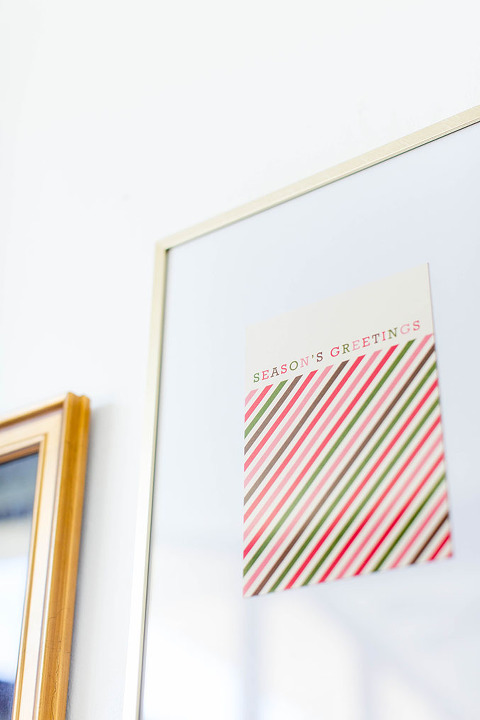 I've mentioned this what feels like time and time again, so my apologies for the broken record track, but I tend to prefer decorating pretty sparsely around the holidays. I spend so much time styling and perfecting each room in our house, that I just don't have the heart to redo every piece of art, pillow placement, and surface vignette for one month out of the year. Instead, I tend to look for small ways to bring the festive look to life in just 1-3 places throughout the room.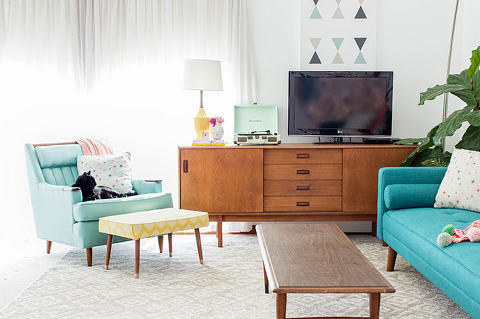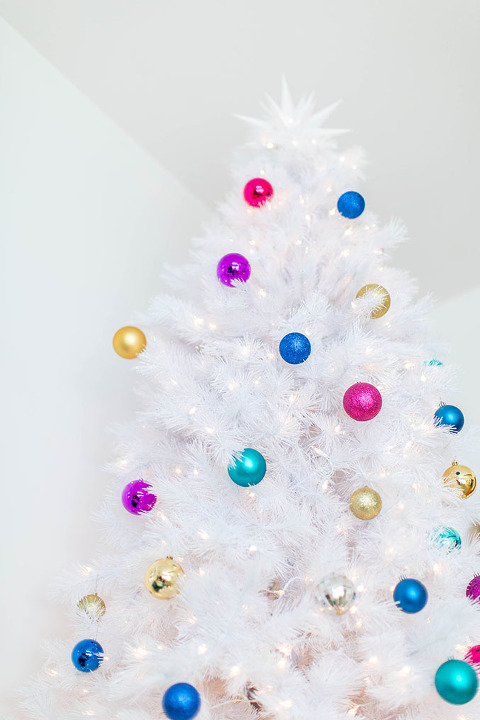 For this pint-sized makeover, I started by topping our new couch with a couple of Christmas-y throw pillows. These accents are typically easy on the budget, and you only need 1-2 to make it work. I bought just one pillow this year, settling on a beaded "Joy" design to shout the theme loud and proud, and layered it over a mint and white dotted pillow that I already had. I actually picked up the other starburst pillows last holiday season and keep them out all year round since they match our mid-century aesthetic. Together, the group of pillows matches my colorful Christmas scheme, but only one of them has to go into storage come January 1.
Another added textural bonus that I bought this season was the pom-pom throw. This red, pink, green and blue blanket is touted as a Christmas accessory in-store this season, but it can definitely stay out well past the holidays. So, my advice when looking to stretch your holiday decorating budget is to look for pieces that, when paired with traditional Christmas décor (think: reindeer figurines, clearly-Christmas pillows, pine trees, etc.) feel holiday appropriate, but that can also stand on their own year-round.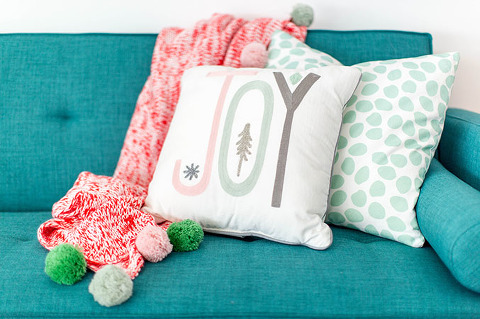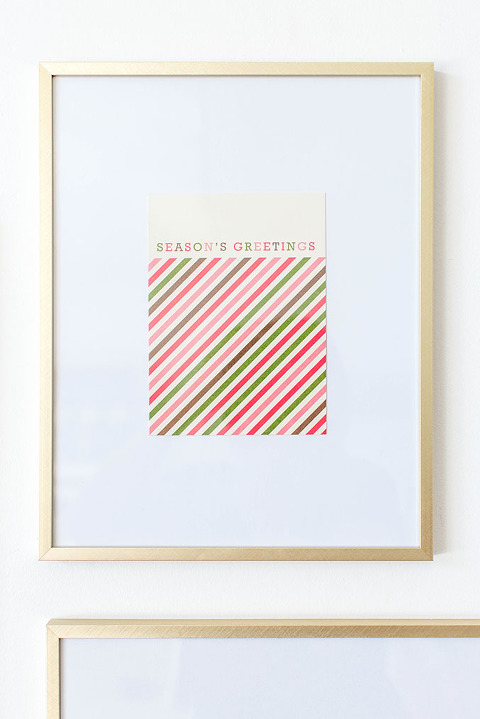 The final detail to temporarily change out in honor of the holiday was art. I wanted to keep things as simple as possible, so I pulled out a couple of gold frames that I already had in storage, and filled them with free accents that I felt brought the festive theme home. First, I cut a sheet of decorative wrapped paper to size, and, second, I framed a vintage Christmas card that I had been hoarding in my paper collection. These changes didn't cost a thing, but really made our living room feel like a properly decorated Christmas space.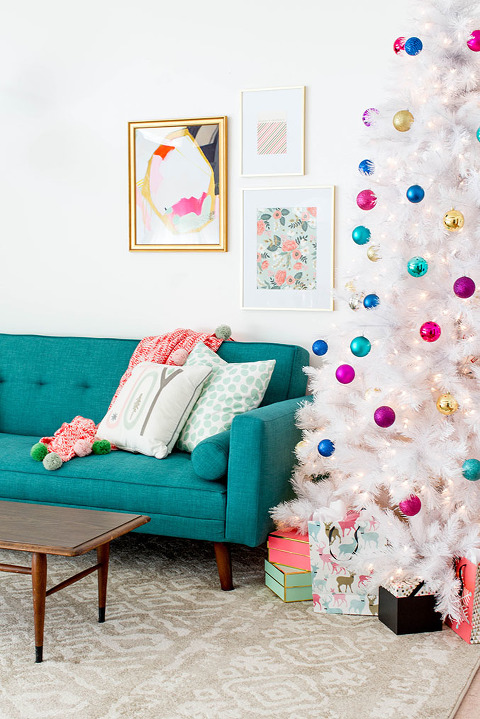 Now for the extra fun part: a giveaway! The DHP Furniture team and I are thrilled to partner up to gift a Novogratz Vintage Mix Linen Futon (in your choice of teal or gray) to one DGD reader. To enter, hop through to Instagram here, and follow the instructions. Not on Instagram? Not a problem! Just leave a comment below telling us about your favorite holiday decorating DIY. I'll make sure that your name is entered for a chance to win the prize. Contest is open to US residents only and ends Monday, November 28 at 12:00 a.m. EST, so don't delay!